03 Nov 2021
Zhoug Green Harissa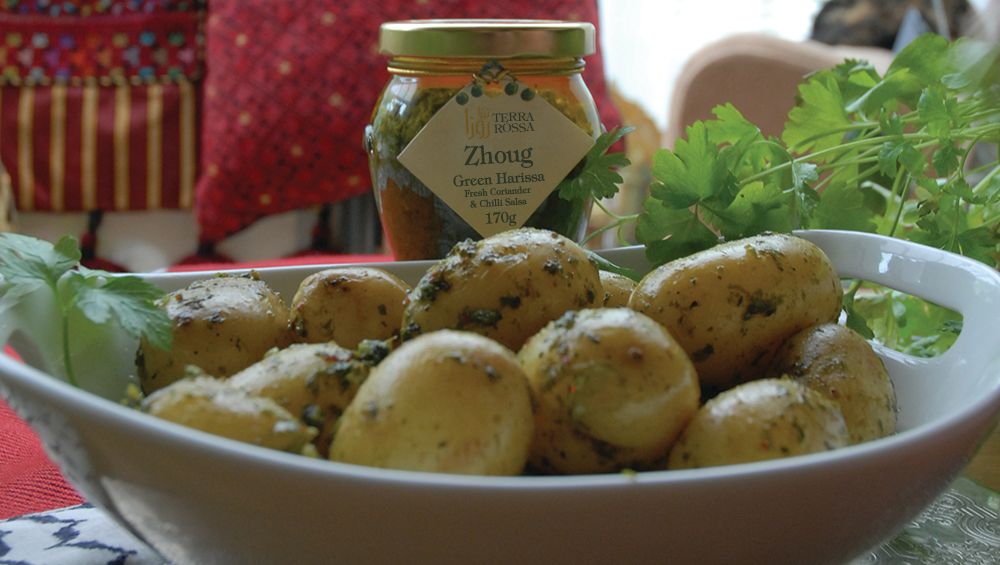 About this Sauce
This sauce is based on a Yemenite recipe and is often referred to as the cousin of red harissa.
It's made mainly with fresh green chillies, large bundles of fresh herbs such as coriander, parsley and mint, with ginger and rose water for that delicate yet fiery zingy flavour.
It is exceedingly good for marinating fish, simply score the fish and spoon the Zhoug inside the grooves, drizzle with olive oil, wrap with foil and cook as desired.
Zhoug adds a refreshingly pleasant kick to sour cream, cottage cheese, mayonnaise, guacamole, beetroot dip and taramasalata.
It's delicious used as a dressing especially when mixed with basil olive oil and drizzled over new potatoes, brussel sprouts, leafy greens and vegetables such runner beans, peas, zucchini and asparagus.