Citrine & White Topaz Ring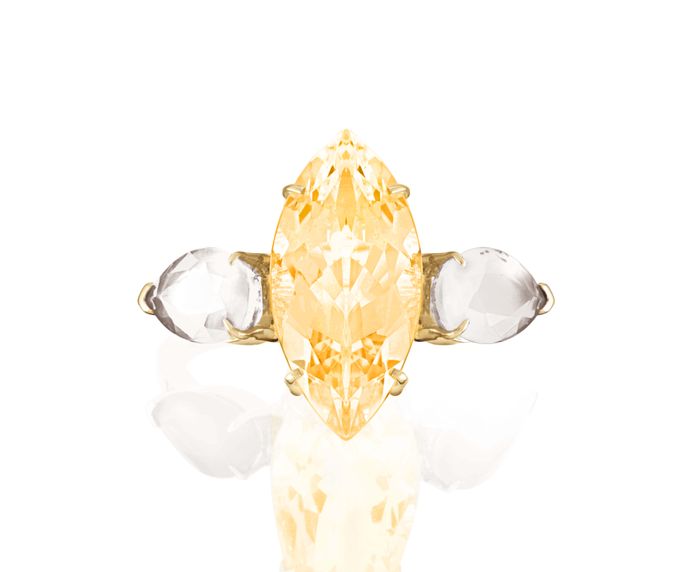 The Citrine & White Topaz Ring is the perfect addition to your jewellery collection. With the citrine that reminds us of sunshine and bright white topaz, this ring is perfect for day-to-day wear and for special events.
Marquise-cut Citrine and Pear-cut White Topaz Ring. Set in gold plate solid sterling silver. Citrine measures 16mm by 8mm. White Topaz measures 7mm by 5mm.