Vintage Bruton Beauty Organic Cheddar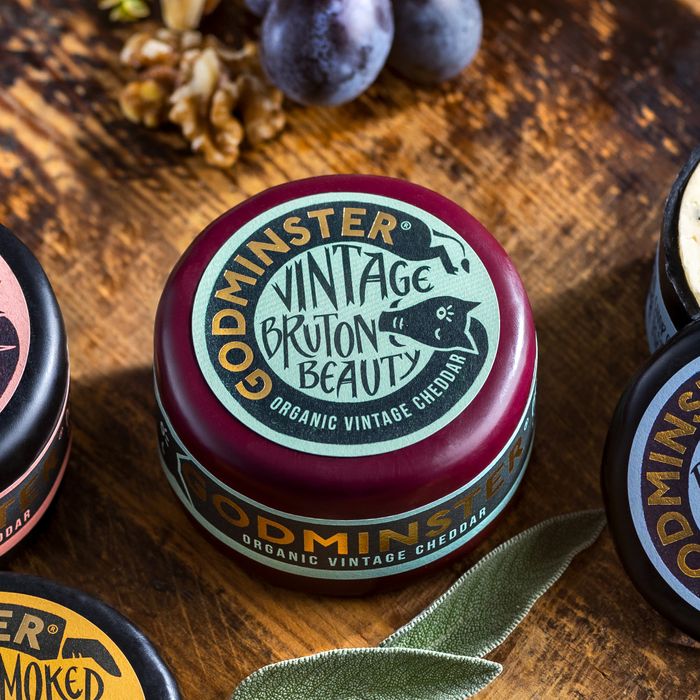 A mysterious, rarely spotted creature, the Bruton Beauty lives out of sight on the Godminster farm, and brings the gift of good fortune to all those she passes.
Our original cheddar and a firm favourite, the Vintage Bruton Beauty's signature smoothness puts it firmly at the heart of the cheeseboard. This modern and moreish organic vintage cheddar is matured for up to 12 months, at which point we select the best cheese to be made into one of our legendary truckles.