Traditional Slab Fudge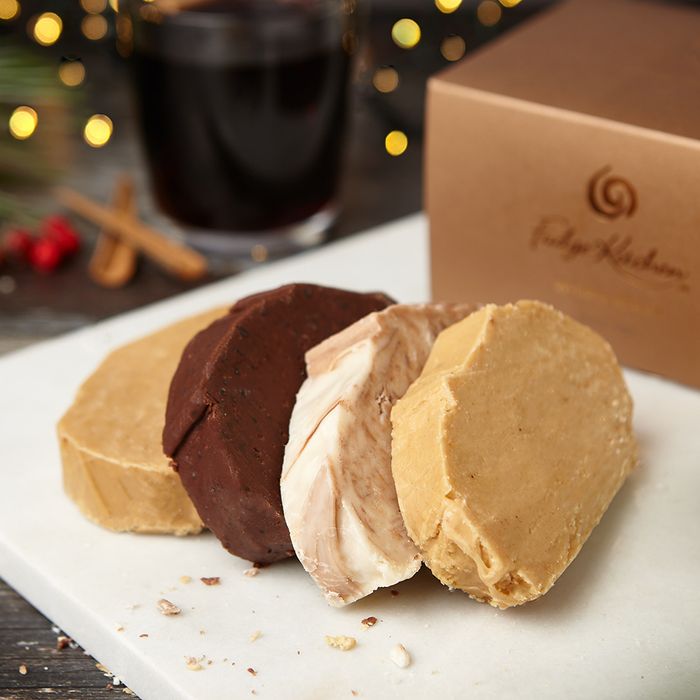 For nearly 40 years we've been making our original special recipe fudge, in the same way, it's been done since the 1830s. Using all-natural, vegetarian, and gluten-free ingredients, we boil or rich flavourful fudge in large copper kettles, before pouring them onto bright Carrara marble slabs to temper; we then work the fudge by hand to create an unbeatably smooth and creamy taste experience.

Available in a range of delicious flavours, all vegetarian-friendly, and some even suitable for vegans.