Sea Glass Drop Earrings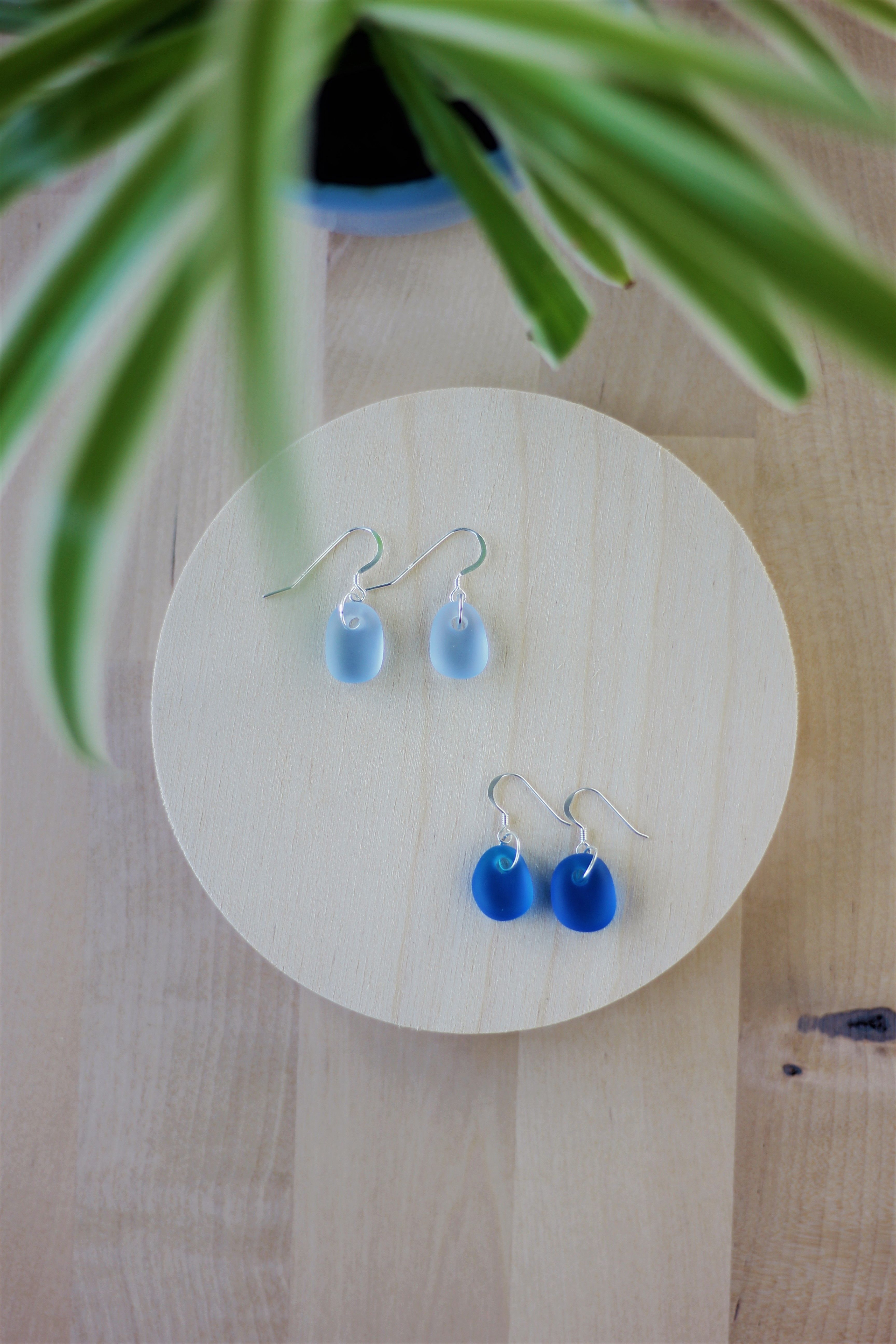 Our best selling earrings!
Yemaya sea glass hung on 925 silver ear hooks.
Available in light purple, light blue, dark blue or aqua.
Sea glass measures 14-17mm.
Packaged in a cotton Yemaya pouch, making them the perfect gift.
What is Yemaya Sea Glass?
Yemaya sea glass is a mixture of cultured sea glass & hand collected glass that is put through a tumbler to give it a smoother finish.