Sapling Gin Refill Pouch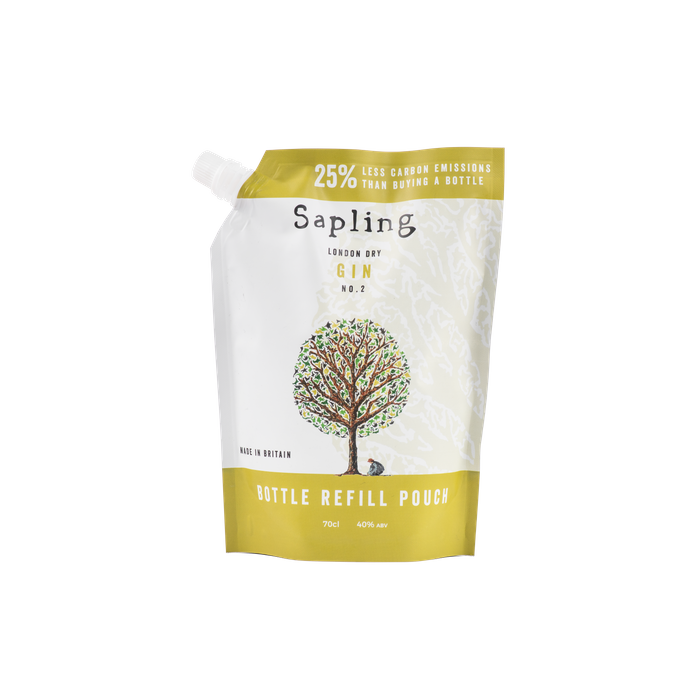 Introducing our 70cl refill pouch. Removing the glass bottle reduces our carbon footprint by 25%. Refill your bottle and pop your pouch in your nearest post-box for recycling, no stamp needed. Pretty cool, eh?
Sapling Gin is a climate-positive London dry gin distilled from organic regenerative wheat. Our wonderful grain is produced by our friends at Wildfarmed who farm in a way which allows the land to suck up loads of CO2 and restore the land to a natural carbon sink.
It's a classic twist on a London Dry; bold on the juniper, refreshingly zesty, and hints of rosemary for a herbaceous finish.
For every pouch sold, a tree is planted. From fruit trees in London to hazelnut trees in Suffolk, it's the local communities who benefit from our planting projects. One tree can absorb up to 1.5 tonnes of carbon in its lifetime. Making a bottle of gin emits about 2.5kg of carbon. You could say each bottle of Sapling pays back over 535 times.
Climate positive and delicious? Cheers 🌳