02 Oct 2023
Radial Hairbrush Duo for Slick Hair in an instant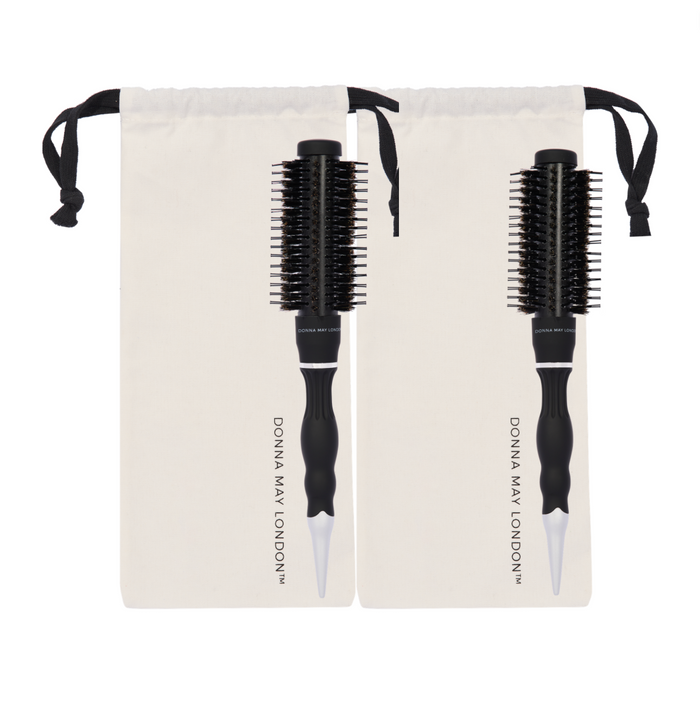 Are you looking for sleek, shiny, frizz-free hair with lots of bounce and volume? Then our brand new radial styling hairbrush brush is the ideal tool for you.
The unique combination of nylon and boar bristles helps smooth the hair whilst drying. You will create gorgeous, voluminous curls and waves, giving you salon-worthy results every time.
The ergonomic handle is pointed for easy sectioning. The 25mm diameter brush is perfect for home styling but small enough to be taken on your travels in the individual pouch.
In short...It's easy to use, fits in your bag, and gives your hair a professional finish every time. What more could you want? Try it out today and start creating salon-style looks from the comfort of your own home!
The Donna May London Radial Styling Hairbrush comes in 2 sizes -
Brush no.1 is 23mm in diameter and is designed for Short to Medium length hair or more precision styling.
Brush No.2 is 32mm in diameter and is designed for Medium to longer-length hairstyles for larger volume curls and waves.