19 Oct 2021
Outside Gang Drinks Cooler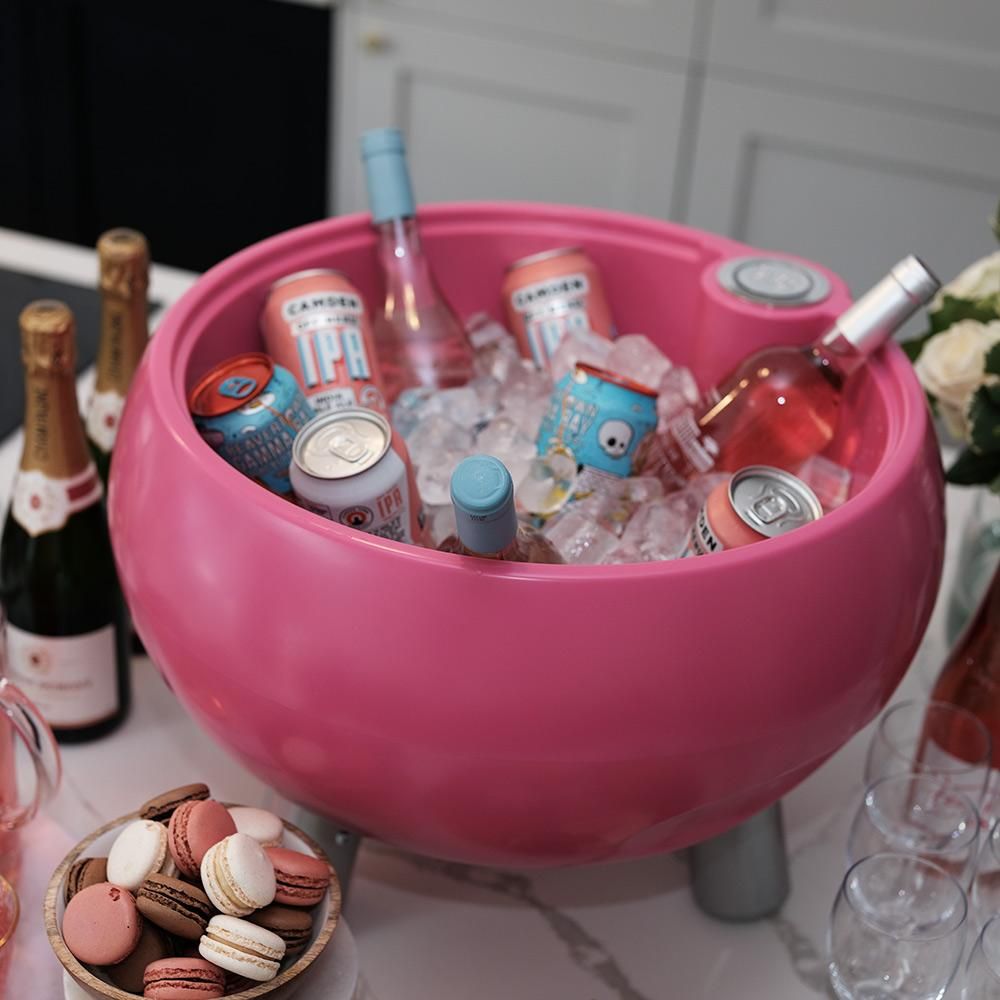 Height: 82cm (with tall legs) or 40cm (with short legs)
Width: 44.5cm
Diameter: 44.5cm
Capacity: 16 Litres or 541 Oz
Holds open: 10 bottles of wine or 25 bottles of beer
Chill time open: 8 hrs
Holds with lid: 3 bottles of wine or 16 bottles of beers
Chill time closed: 16 hours
Recommended ice amount: 2kg frozen ice or 160 Outside Gang Reusable Ice Cubes
Two years warranty from defects.
Free Outside Gang bottle opener with every cooler.
In stock and ready to deliver.