One Port Barrel Rested Gin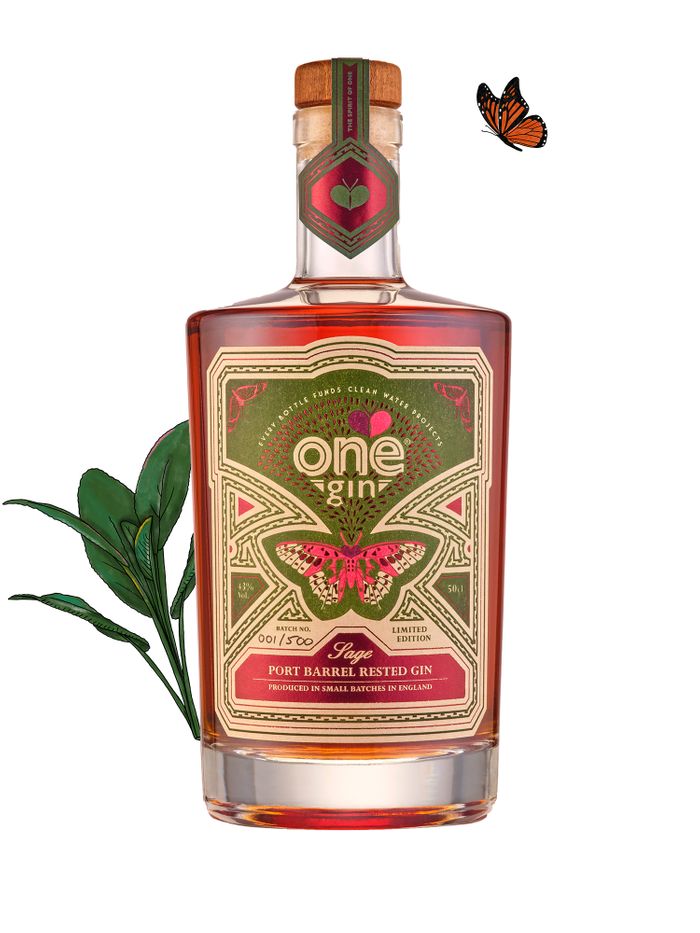 Our take on a pink G&T: In the bottom of a highball glass, squeeze and drop in a wedge of clementine and a wedge of lemon. Fill the glass with fresh ice and add a large measure of One Port Barrel Rested Gin. Top up with a premium tonic water.
Tasting Notes: An overall aromatic nose of baking spices, vanilla, sage, dates and pipe tobacco. Leads to a palate of bacclava, iced buns, pistachio ice cream, mincemeat, sage and baked granola, with a long, smooth finish.