Make Your Own Wax Wraps Kit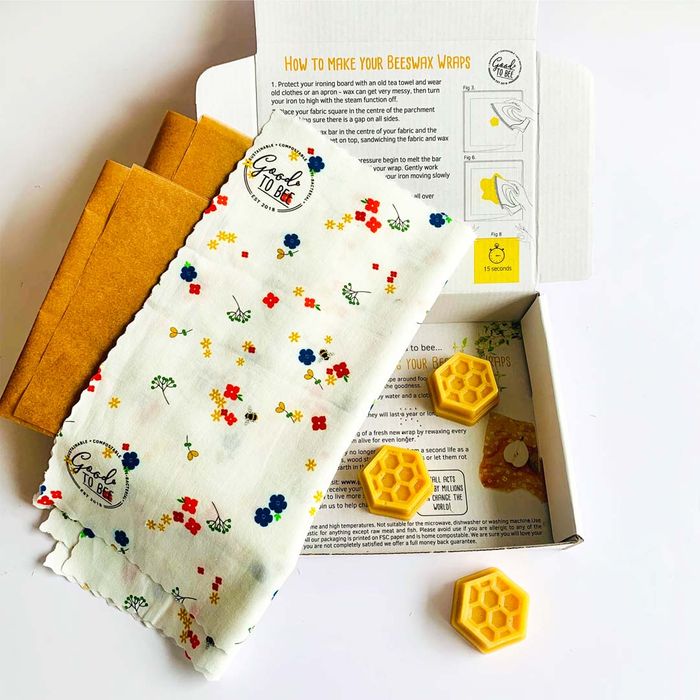 For busy crafty eco fingers this is an absolute must have. A lovely little kit with all you'll need to make 3 medium organic beeswax food wraps of your very own. Easy instructions make this a fun, creative craft with a fabulous eco twist and wonderful wraps that will keep your food fresh for at least a year. With this little kit you get it right first time and every time. Available in our six signature fabric prints and in both beeswax and vegan wax options.
Handmade from soft, GOTS certified organic cotton and printed with eco dyes. Wax bars made with ethically sourced beeswax or vegan wax, tree resin and organic jojoba oil.