11 Sep 2022
Kukui Oil Hand & Body Collection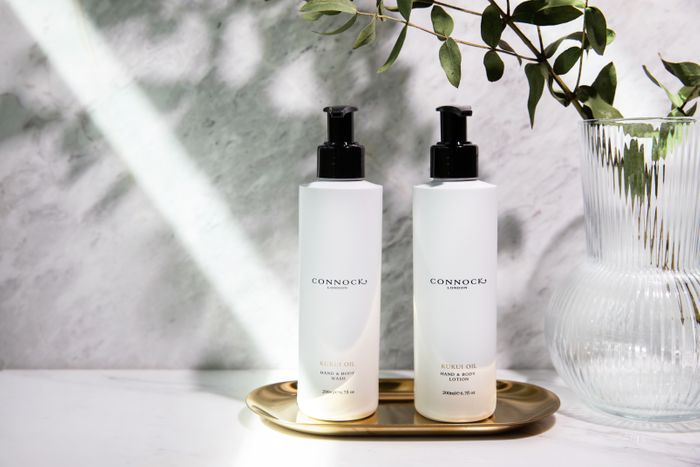 Kukui Oil Body Wash - 200ml
The Kukui Oil Hand & Body Wash is a refreshing, moisture-rich gel with a nourishing lather to gently cleanse and condition the skin. Infused with our signature Kukui fragrance, this soft, luxurious hand and body wash will leave your skin feeling incredible with a beautiful scent to match.
Kukui Oil Body Lotion - 200ml
Deeping nourishing and with a gorgeous scent to match. Our Kukui Oil Hand & Body Lotion will leave your skin looking and feeling incredible, whatever the weather, whatever the season. This is a soothing, moisturising lotion that instantly melts into the skin leaving a non-greasy feel and celebrates our best-selling Kukui fragrance.