James Martin style chopping block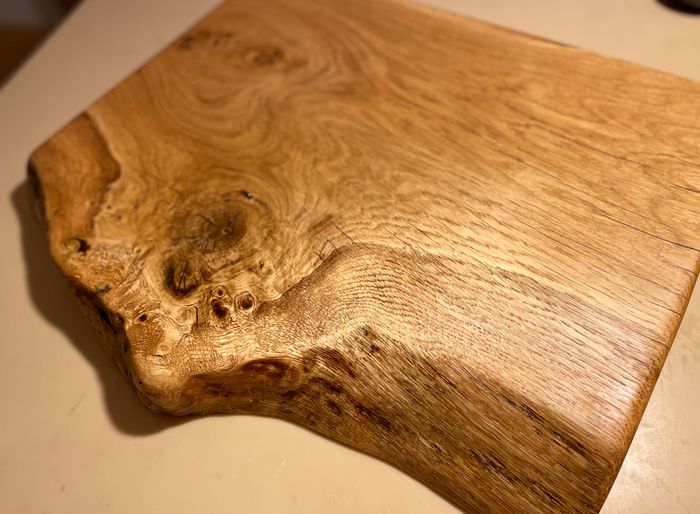 Thanks to James Martin, one of the most requested items I've been asked to add to my collection is a deep wood chopping block. Who am I to argue?
Live edge Prime grade timber is hand selected and handmade to size (50cm x 30cm x 5cm), keeping its natural state and removing the bark. All cracks and voids (if any) are repaired and all knots are sealed. The boards are sanded in stages all round and treated with Odies oil, which is a 100% natural blend of oil and wax. The ultimate chopping block!
This fantastic multi-use live edge board can be a cheeseboard, chopping board or a presentation board for the table. Each and every live edge wooden board is a statement piece for your kitchen. They are all different and each one is created to take advantage of the characteristics of the timber.
Keep in mind the width (30cm) includes the live edge, so your cutting surface will be shorter