Festive AF Refillable Slogan Candle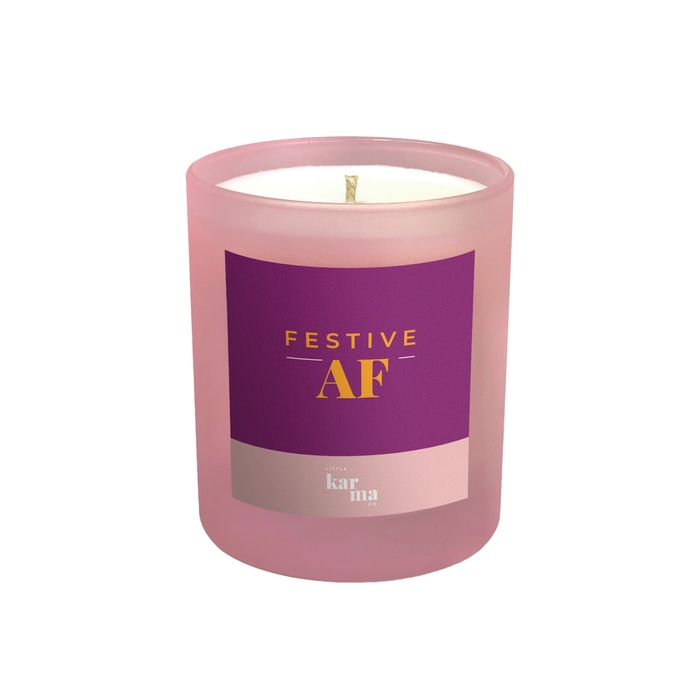 We use 100% natural wax and pure essential oils. As we create each candle from scratch, we can be sure that there are no hidden nasties. Our candles are completely free from paraffin, palm, animal products and synthetic additives.
Not only do we handcraft every candle with love and care, but we also finish every candle in a reusable cloth bag and seeded dust cover to protect it and make it instantly giftable. They are packed with love and care using eco friendly, recyclable, recycled, compostable or biodegradable materials. So you can gift knowing that you're not harming our planet with our sustainable candles.
Scent: All Day Feast | A classic super festive scent that needs no explanation | Contains cinnamon, sweet orange, nutmeg, black pepper and clary sage essential oils. Refillable with our easy to use candle refills.