Christmas Gin, Festive Tins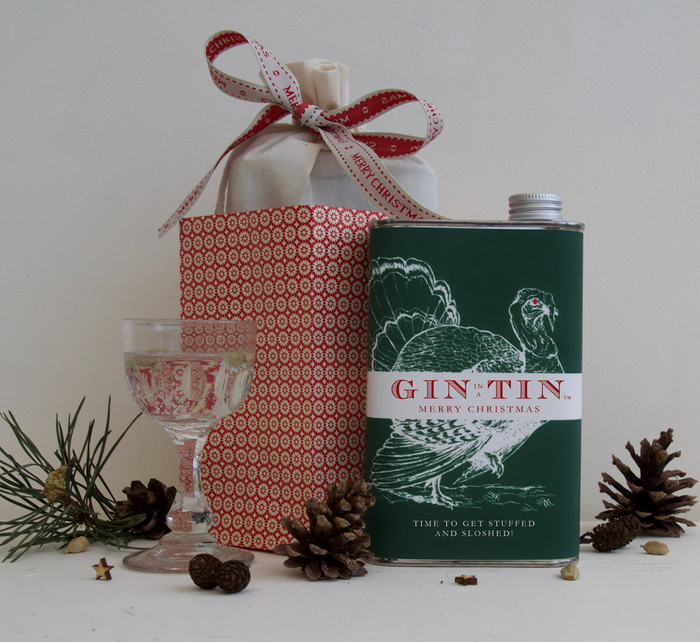 We at Gin In A Tin believe it will be time to get stuffed & sloshed and wish all a Merry Christmas in December, wherever that may be.
Our festive tin showcasing a fabulously fine festive turkey is stuffed full of delicious gin.
Inspired by classic Christmas flavours, the blend has distinctive notes of orange peel, allspice and nutmeg as well as many other botanicals centred around juniper berries to create the ultimate taste of Christmas. Perfect for those festive nights in by the log fire.
Tasting Notes:
Orange and juniper lead both the nose and the palate. The warming winter spices follow with subtle hints of star anise on the finish.
Serving Suggestions:
We suggest serving as a classic G&T with a robust tonic like Fever Tree or 1724 and garnishing with a slice of orange.