Beeswax Sandwich Bags - 2 Pack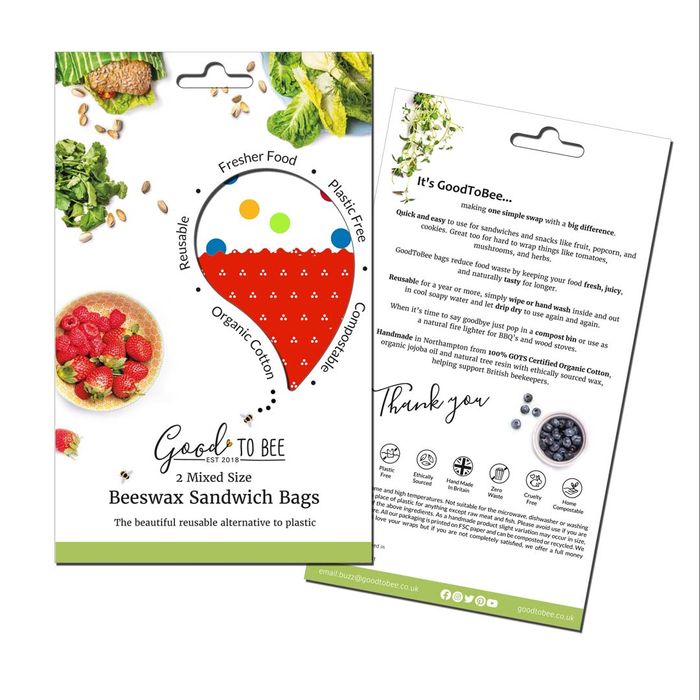 Our Beeswax Sandwich bags are a game changer! Replacing plastic zip lock bags and bulky lunch boxes. All the benefits of beeswax wraps but in half the time. Super quick for morning packed lunch prep. Easy for little fingers to manage. Use for sandwiches, snacks, rice and pasta salads. No more bulky lunch boxes to carry, just fold flat when done. Perfect fridge storage items like mushrooms and herbs. Available in our six signature fabric prints. Also available in our plant based vegan wax.
Handmade from soft, GOTS certified organic cotton and printed with eco dyes. Infused with ethically sourced beeswax, tree resin and organic jojoba oil.