20 Aug 2021
2 Piece Carving Set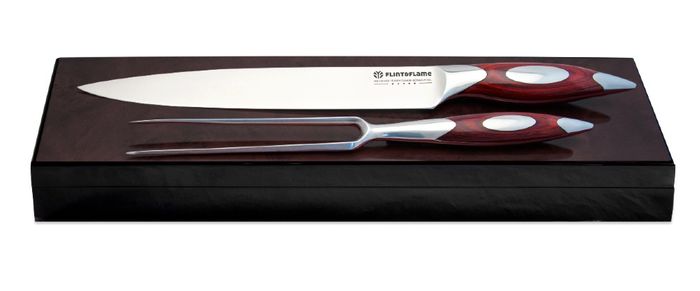 Carving a joint of meat is so much easier when you have the right tools for the job. This set is sure to make carvery roast dinners or special occasions like Christmas even more special while never failing to impress everyone at the dinner table.
Slightly larger than most, the 9" Carving Knife will tackle all types of joints, roasted poultry, fowl and even a hog roast. The larger blade means less sawing and less scoring on your topside joint as you slice it. It has a razor-sharp point, making it ideal for both boned and boneless joints.
The Carving Fork makes carving and preparing sliced meat so much easier, allowing you to focus more on getting a good even cut.