27 Jun 2023
Unique Stocking Filler Ideas That Aren't Socks or Sweets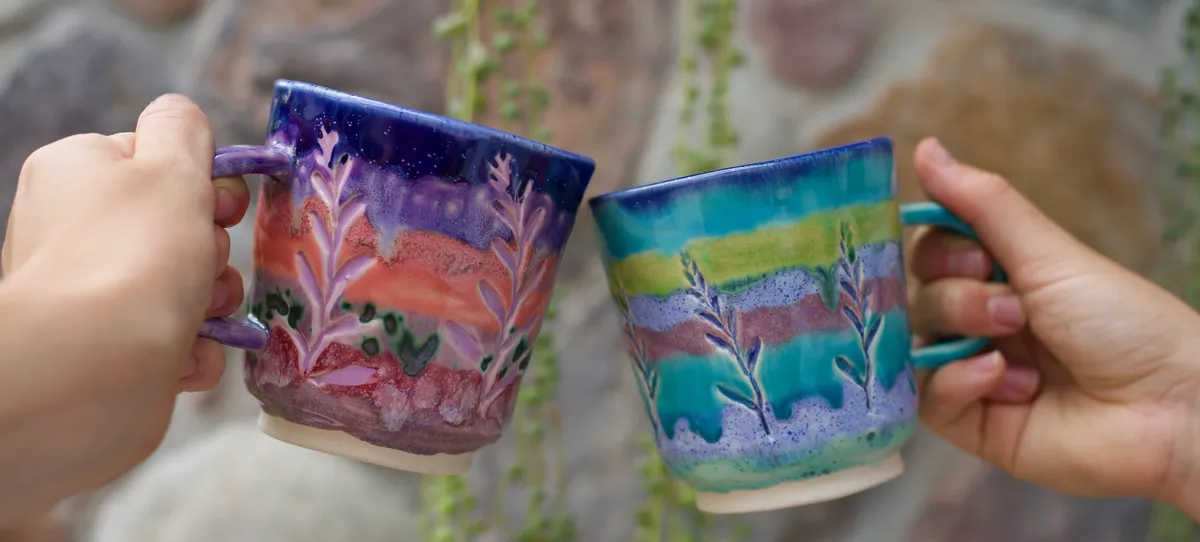 Filling stockings with small gifts is a cherished Christmas tradition. Instead of opting for conventional choices like sweets and socks, consider fillers that evoke joy, create lasting memories, and a touch of the extraordinary with these thoughtful gift ideas at the Spirit of Christmas Fair, 30 October – 5 November, at Olympia London .
Statement Candles
Create a cosy ambiance with artisanal soy candles housed in charming keepsake vessels. Alina Candles, a UK brand, crafts glazed ceramic bowls in Portugal, celebrated for its ceramics, and wax that is hand-poured in Devon. These multi-wick candles add a warm glow to Christmas settings. Once the wax has been used, repurpose the elegant bowl around your home for trinkets and décor. With delightful scents and stylish containers, these high-quality candles transform into timeless gifts. Explore their complete range here. https://alinacandles.com/
Family Games
Unplug and connect with screen-free games that the entire family can play together. Explore classics like Bingo, Jenga, Bananagrams, or playing cards. Tic-tac-toe and Checkers sets fold up neatly for stocking fillers. Or select party games like Speak Out, Watch Ya' Mouth, or Guesstures for laughs around the living room. Family game time builds bonds, memories, and special moments. Discover some of Cole Kids' games and toys here. https://www.instagram.com/cole\\_kids/
Experience Gifts
Surprise your loved ones with thoughtfully curated gift cards or passes for upcoming and exciting experiences. Present tickets to a concert, play, or sporting event. Delight them with certificates for a pampering spa day, a restaurant meal, or a memorable couples' activity. For the little ones, consider KidZania passes, zoo memberships, or engaging classes in baking, magic, or art. These experiential gifts create priceless shared memories. Enhance the surprise by wrapping the printed tickets or vouchers in a small, beautifully made box or envelope, ready to be placed in a stocking.
Sentimental Ornaments
Select personalised or handmade ornaments that transform into sentimental keepsakes. Etched glass or ceramic pieces can be customised with names, dates, or messages. Alternatively, choose ornaments that reflect the interests of the individuals, such as a ballerina for a dancer or a microscope for a scientist. Eclectic finds with nostalgic charm also make thoughtful mementos, ensuring they will be hung with care year after year.
https://www.spiritofchristmasfair.co.uk/exhibitors/kezia-ceramics
Handcrafted Accessories
Leather goods, jewellery, and other accessories add a touch of luxury. Look for locally made pieces like embroidered winter scarves, engraved key chains, monogrammed wallet card cases, or initial signet rings. For children, pick unique selections like flower headbands, silk bow ties, or wooden snap bracelets. Handcrafted accessories become treasured keepsakes when thoughtfully personalised for the one you love.
This year, make stocking fillers special again by going beyond the usual offerings. Fill them with entertaining games, exciting experiences, sentimental ornaments, or artisan accessories. Gifts with beauty, purpose, and meaning, like those found at The Spirit of Christmas Fair, 30 October – 5 November at London Olympia, transform stockings into a beloved tradition. To view all the small independent businesses featuring this year, click here. https://www.spiritofchristmasfair.co.uk/exhibitors-2023