28 Sep 2023
Our Top Picks for Children: Unearth Treasures at The Spirit of Christmas Fair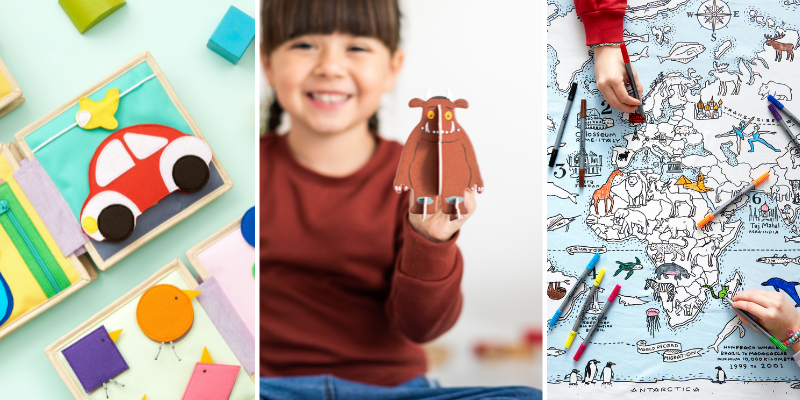 Finding the perfect gift for the little ones can often be a delightful yet challenging task. Join us at Olympia London exclusively from 30 October to November 5, 2023.
We've carefully selected boutiques that provide more than just toys; they offer meaningful experiences that ignite creativity, imagination, and joy. Here's an in-depth look at some of the brands that will simplify your festive shopping.
EatSleepDoodle
EatSleepDoodle offers a unique approach to education, enjoyment, and sustainability with their colour-in and re-colour textile gifts. Don't miss their latest addition, the Christmas 2023 range, a collaboration with Peter Rabbit™. These imaginative placemats featuring Peter Rabbit, Jemima Puddleduck, and Tom Kitten are more than just gifts; they are cherished keepsakes that will captivate young minds for years. Explore the complete EatSleepDoodle gift range here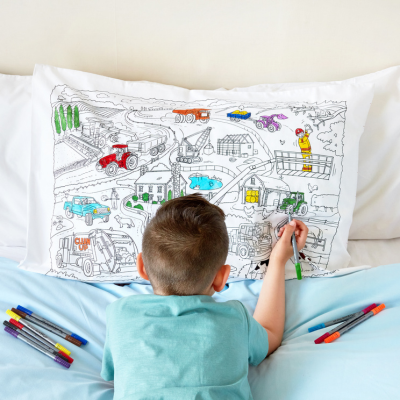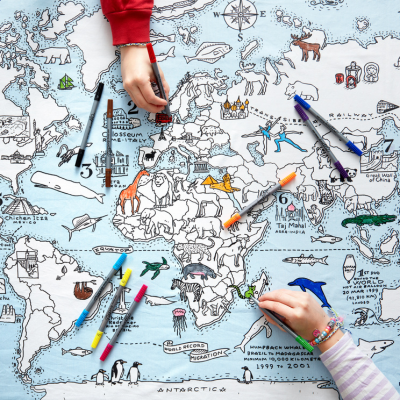 Em&Lu
Em&Lu offers a delightful range of children's nightwear and accessories inspired by popular themes such as dinosaurs, tractors, ballerinas, and unicorns. Their cosy cotton twill pyjamas and dressing gowns aren't just for sleeping; they invite dreamland adventures. Moreover, Em&Lu's baby and bath time accessories make ideal stocking fillers, bringing an extra touch of magic to Christmas morning. Explore Em&Lu's charming collection for additional gift inspiration.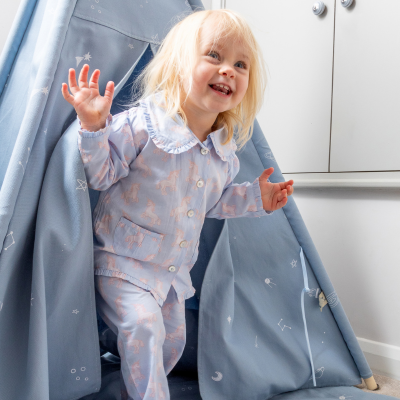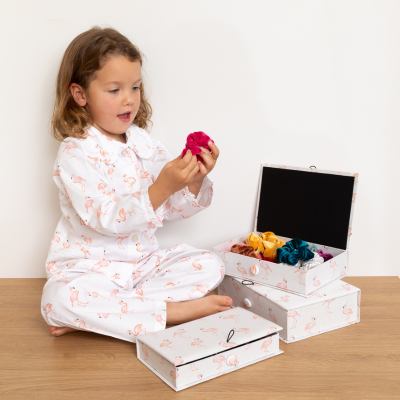 FabDabDo
Say goodbye to the mess and chaos typically associated with children's art projects. FabDabDo's T-shirt painting kits are meticulously designed to ignite children's creativity while keeping your home spotless. These kits include precisely crafted stencils and innovative paint dabbers, ensuring that the artistic process is both enjoyable and hassle-free. Uncover the artistic possibilities with FabDabDo here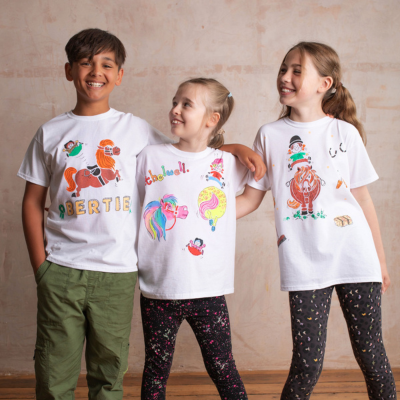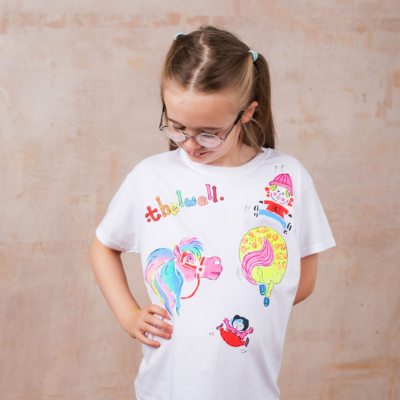 Little Camie
Little Camie creates Montessori-inspired sensory activity books that are lovingly handcrafted for babies, toddlers, and young children. These books offer interactive learning experiences that turn education into a joyful journey. Their vibrant and award-winning Quiet Books are tailored to promote early learning and development, making them a wonderful choice for any special occasion. Immerse yourself in Little Camie's world of interactive learning here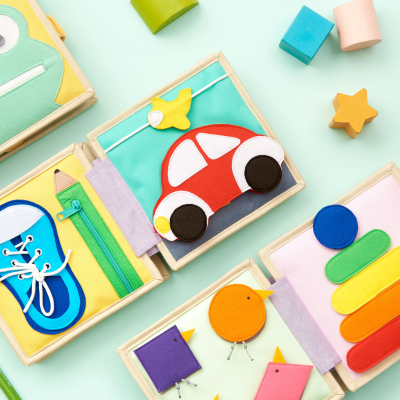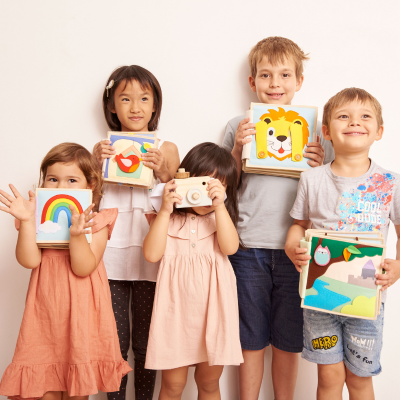 Play Press Toys
As a family-owned business, a high level of care is put into every aspect of their products, from sourcing eco-friendly materials to responsible manufacturing. These playsets are suitable for a wide age range, spanning from 3 to 10 years, with no limits on imagination, ensuring that every playtime is a unique experience. They are crafted from sturdy and sustainable Playboards that easily connect and slot together to create the pictured scenes. Their flat-packed design makes them ideal for posting or slipping into a Christmas stocking. Explore Play Press Toys' eco-friendly playsets here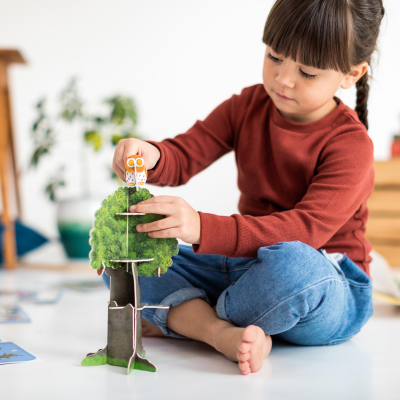 PomPom Galore
PomPom Galore takes the simple concept of a pom pom and elevates it into an art form that makes you smile. Their handcrafted yarn pom pom creations, including garlands and hair accessories, are not only colourful and fun but also of exceptional quality. Each piece comes in sustainable, reusable packaging, making them gifts that are as responsible as they are delightful. See PomPom Galore's vibrant collection for yourself here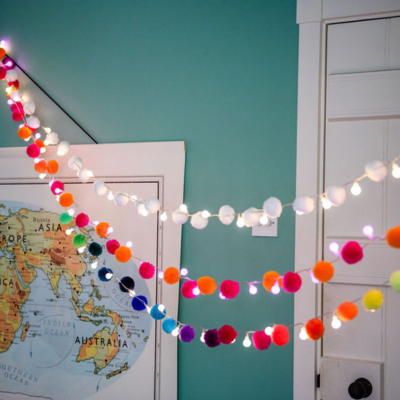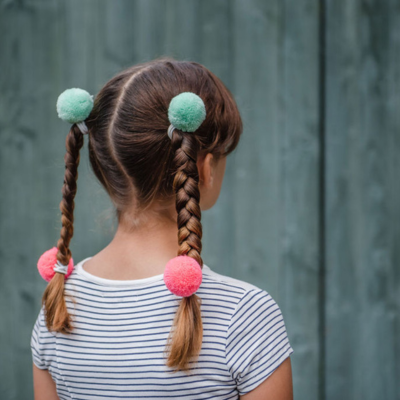 Stych Accessories
Stych offers a captivating selection of gifts, clothing, and accessories perfect for dress-up and imaginative play. Clothing tailored to suit both everyday play and those special dress-up moments. Their talented designers work with a variety of materials, including embroidery and sequins, ensuring that every piece is infused with a touch of uniqueness and long lasting quality. Whether it's for a memorable occasion or an everyday accessory, you have access to the most stylish and creative designs. Beautifully hand-wrapped gift boxes and sets bring an extra layer of magic, making Stych a gift that keeps on giving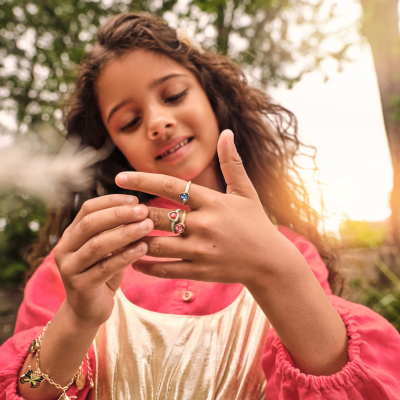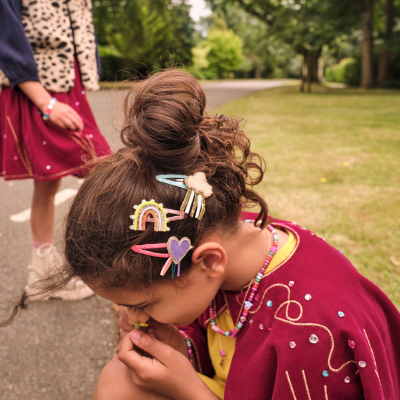 The Spirit of Christmas Fair isn't just about shopping; it's a treasure trove of stories, crafts, and experiences. Whether you're searching for something educational, creative, or simply fun, it's all at Olympia London. Don't miss the chance to give something as unique as the child it's intended for. Support small businesses and unlock the magic of finding the perfect gifts for the little ones.