14 Sep 2023
September Sunshine: Discover brilliant brands at Spirit of Christmas Fair to see you through the Seasons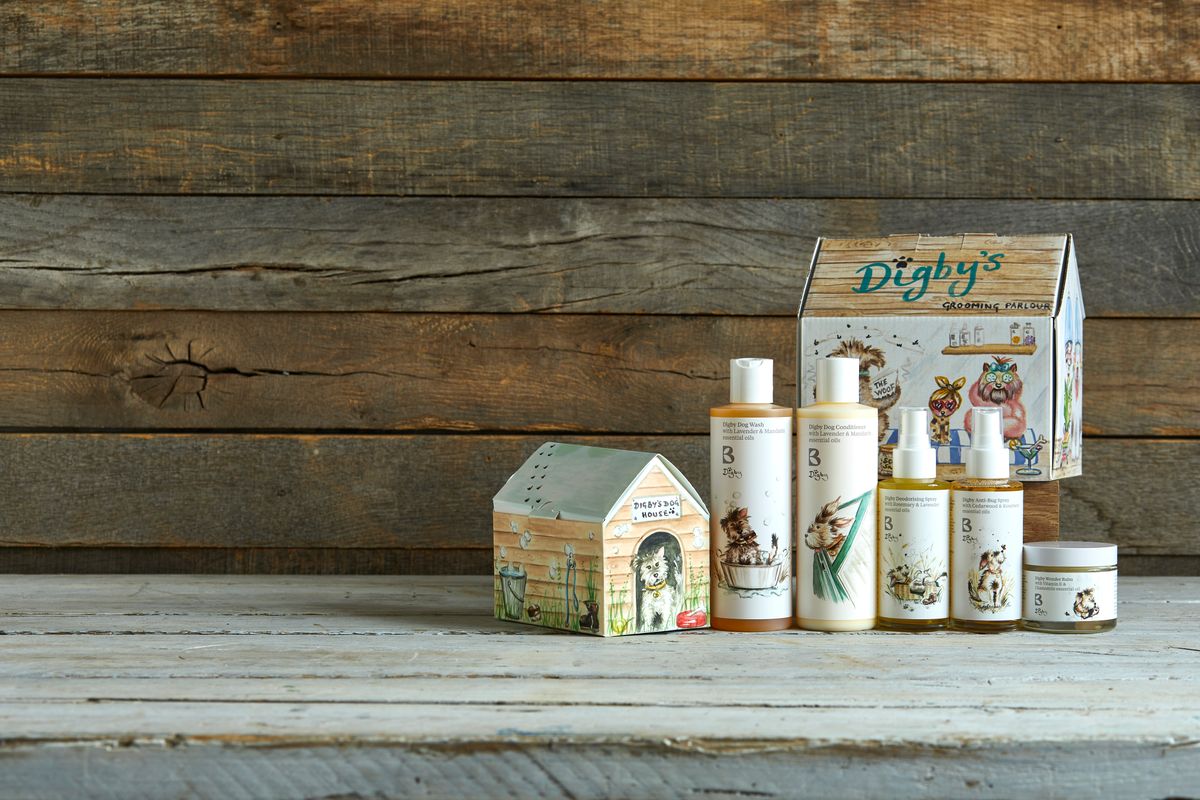 The Spirit of Christmas Fair is back at Olympia London, lighting up from 30 October to 5 November. Beyond being the UK's longest running and grandest Christmas fair, it's an unparalleled treasure trove of gift inspiration. 700 independent British businesses will be present, showcasing a diverse selection of designer led pieces, gourmet foods, stylish fashion, alongside other unique finds. From the sparkle of fresh start-ups to the familiarity of loved brands, there's a story behind each stall waiting to be discovered.
Polkadot Parsley
Discover the exceptional homewares of Polkadot Parsley at the Spirit of Christmas Fair. Since 2013, this Oxfordshire-based business has focused on blending aesthetics and functionality in their products. Their standout range includes beautiful ceramic ovenware available in 14 sizes, complemented by linens and candles. Polkadot Parsley celebrates the artistry in everyday home items. Their passion lies in curating a selection of distinctive pieces that seamlessly add style to your space. Visit their stand to explore quality items that make wonderful gifts or additions to your own home. Polka Dot Parsley prides itself on sharing their unwavering enthusiasm for home décor with a discerning audience. Don't miss their unique new designs being featured for the first time exclusively at the Spirit of Christmas Fair. Find out more here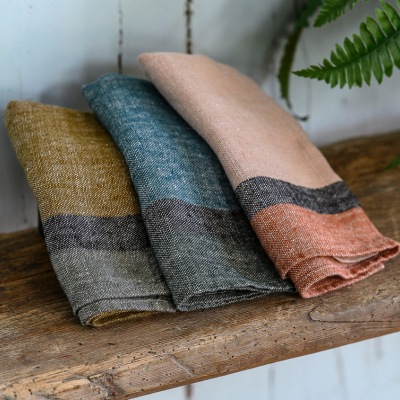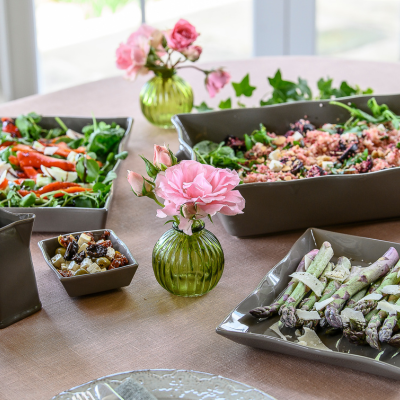 NoLoGo-Chic
NoLoGo-Chic seamlessly marries sustainable craftsmanship with timeless elegance. Founded in 2006 by award-winning designer Tina Malhamé, who boasts accolades such as the Christian Lacroix golden heart and the International Linen Secretariat Award for Design, this brand has captivated a global clientele. Each piece, whether resort wear, daywear, or nightwear, is a testament to years of design experience. Immerse yourself in their curated collections, crafted in soft, natural fabrics graced with original prints, vibrant colours, and delicate embroideries. Beyond their aesthetic appeal, NoLoGo-Chic is deeply committed to ethical and sustainable manufacturing, ensuring they care for the planet as passionately as they do for fashion. Dive into their rich tapestry of designs and values at the Spirit of Christmas Fair, and discover why NoLoGo-Chic has remained a favourite for discerning fashion aficionados across the globe. Discover more on their website here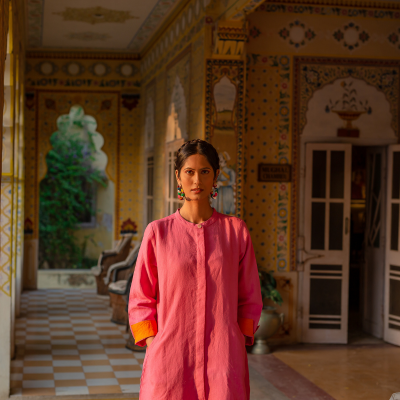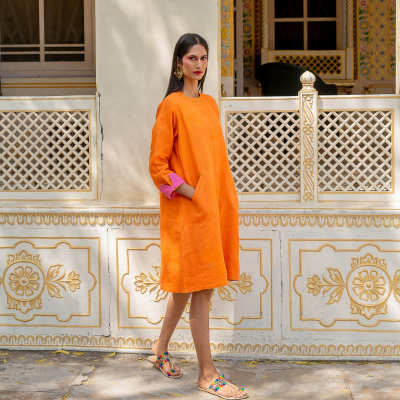 Tooka
Add a pop of colour to your home with the vibrant creations of Tooka. After 20 years as a tea trader, founder Sophie Campbell pursued her passion for design in 2018 by launching Tooka's first collection of bone inlay planters. Today, Tooka offers an array of homewares centred around lively patterns and radiant hues. Each item celebrates handmade quality, crafted ethically by small family-owned businesses. Slight variations in products reflect their authentic artistry. Tooka's offerings, ranging from textiles to tableware, lend character and visual delight to any space. Discover their love for colour and craftsmanship in person at their Spirit of Christmas Fair stand. Let Tooka's designs infuse your home with their signature joie de vivre. Looking to check out their existing collections? Read here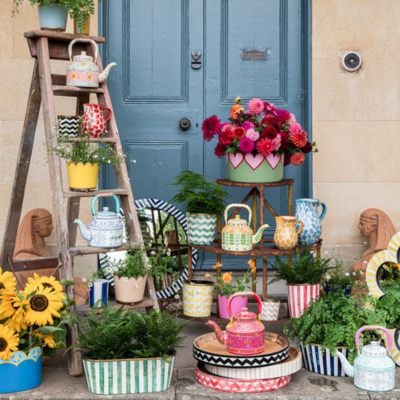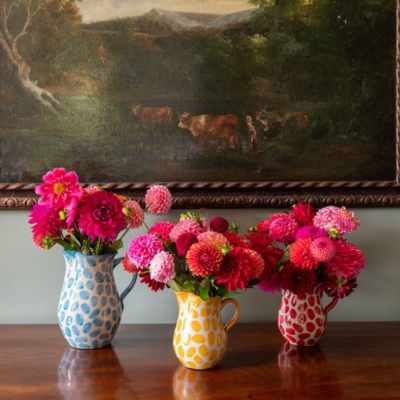 Livvy B
Livvy B empowers teens and spreads mental health awareness through ethical fashion. This brand uplifts young designers by bringing their vibrant, one-of-a-kind prints to life on products like bags, pyjamas, and bedding. Livvy B focuses on positivity and originality, with all items sustainably handmade in small batches by artisans in India and the UK. Their offerings, which also include a bestselling magnesium body cream, donate 10% of profits to mental health charities. By shopping Livvy B at the Spirit of Christmas Fair, you can support an inspiring mission to let teens express themselves while giving back and 25% of sales made will be donated to Royal Marsden. Discover how Livvy B turns creativity into a force for good through their joyful products and charitable initiatives.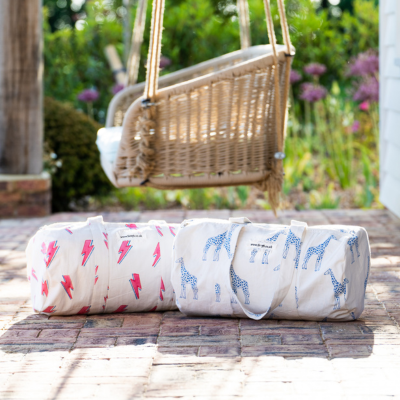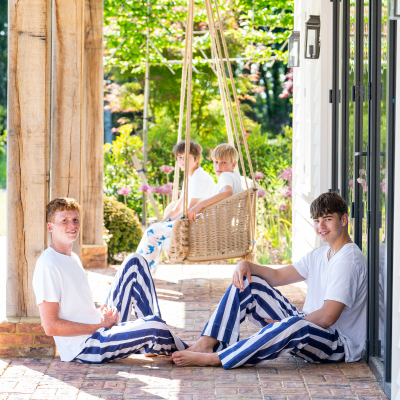 Bramley Products
Let Bramley Products bring the restorative magic of nature into your everyday. Inspired by the countryside, this British brand harnesses botanicals for their therapeutic benefits across bath, body, home and skincare collections. Bramley also offers plant-powered formulations safe for children and dogs. Their natural ingredients and recyclable packaging stay true to their eco-ethos. Free from any harsh chemicals, Bramley's skin-kind, vegan products provide an oasis of wellbeing for all. Experience the beauty of spending time outdoors when you explore Bramley's offerings at the Spirit of Christmas Fair. Let their passion for sharing nature's gifts relax and nourish you, even within your own four walls. Discover products as wholesome and nurturing as the great outdoors itself here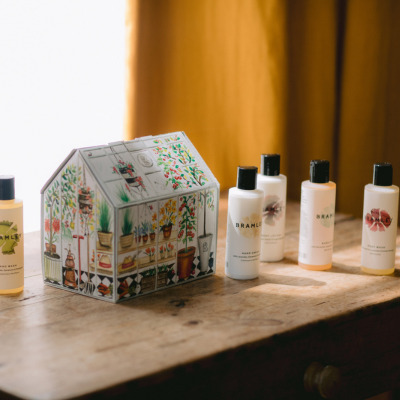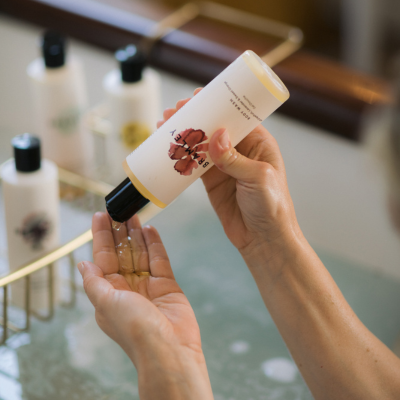 Sophia Alexia
Transport yourself to paradise with the vibrant resortwear of Sophia Alexia. Launched in 2015, this London-based brand draws inspiration from founder Sophia's global upbringing and studies in printed textile design. The result is a colour-soaked collection of effortless silhouettes like breezy maxi dresses, silk kaftans, swimsuits and more. Sophia Alexia's exclusive prints and luxe natural fabrics add laidback glamour to any getaway wardrobe. Created for woman of all ages, these timeless statement pieces will elevate your next tropical escape. Discover the vacation state of mind Sophia Alexia brings to the everyday through their stand at the Spirit of Christmas Fair. With transportive hues and lightweight materials made for lounging in luxury, Sophia Alexia is your passport to stylish relaxation.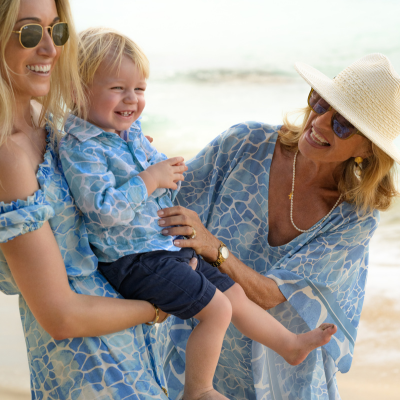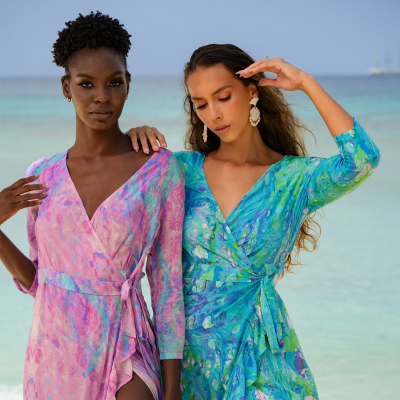 For seven days, Olympia London becomes more than a venue; come and curate Christmas your way. The Fair transcends mere shopping; it's about stories, expertise, quality and the warmth of the season. Celebrate the essence of Christmas, support small business talent and discover tales that last beyond the season. The variety of independent brands ensures gifts with a special, personal touch.
Ready for the journey? Your ticket awaits here