Pick the hottest gifts for Christmas!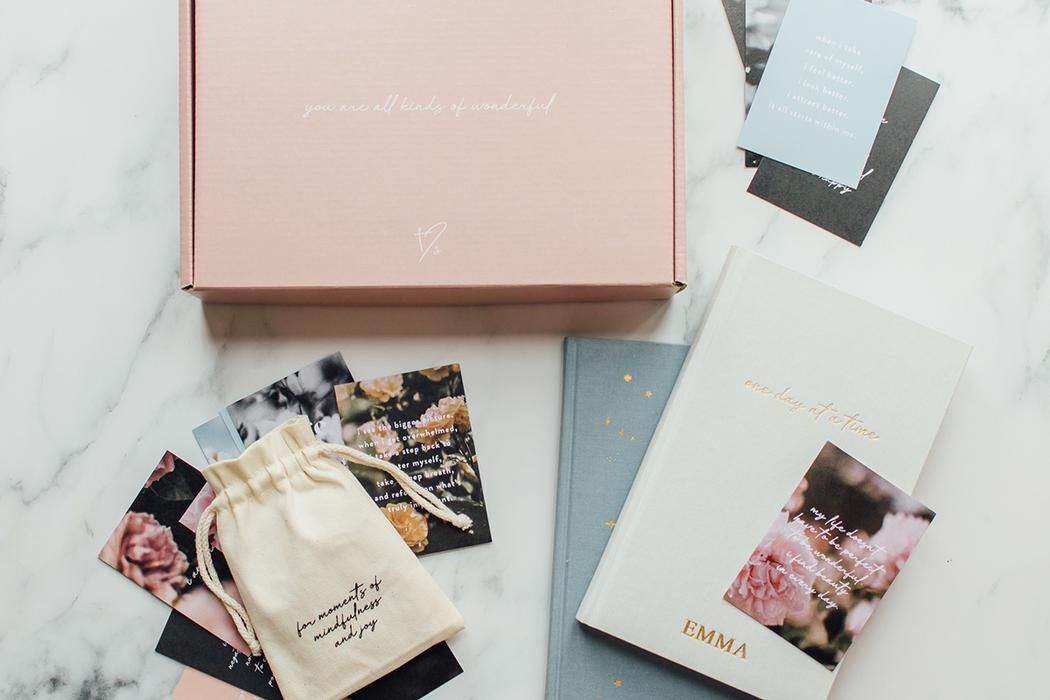 Christmas might feel like a little while away still, but as the weeks fly by, the countdown will soon begin!
Rather than having that last minute panic, why not start having a think now to ensure you're picking gifts with thought and care.
We've got the inside scoop on what's going to be the hottest Christmas gift trends this year which might just give you a few ideas when it comes to shopping at Spirit of Christmas Fair…
Traditional Toys
Traditional toys are making a come back – hurray! Not only does it bring nostalgic joy for parents, it also draws little ones away from the technology they have all become accustom to using in every day life.
Wood Like To Play sell the most superb handmade quality classic wooden toys like this beautiful Noah's Arc set which is sure to ignite the imagination of those that play with it.
When it comes to learning basic human functions in their early years, such as walking, you can't beat a cute little duck family to help them on their way. Ideal for encouraging your little one to take their first steps, this traditional wooden pull toy from Rex London will do a great job in helping them on their way!

Home Gifting
After 18 months of spending a lot of time within our homes, home improvements were on the rise creating spaces that felt comfortable and enjoyable to relax within, so any additional home gifts are sure to be well received.
Candles are always a safe bet when buying a gift, because really, who doesn't love them?! Spitalfields Candles' are 100% natural and handmade using soy wax and the finest aromatherapy oils, they smell simply divine.
Art isn't always the easiest present to pick for others, but when you set your eyes on Guy Gee's exquisite work we hope you like it as much as we do! He's created an incredible collection of contemporary artistic pieces based on stamps from all over the globe – making a fantastic addition to a friend or family's home!
Sustainable / Eco
Looking for gifts for those that aspire to protect our planet, then finding sustainable / eco-friendly products and brands will be the objective for you - luckily enough we have a great selection at Spirit!
Swole Panda is a fine example. Their recycled woven belts are the perfect addition to any outfit and are made from a composition of recycled plastic bottles recovered from the ocean (the equivalent of 7 to be precise) – incredible!
Made from 50% recycled plastic blended with cotton, Reef Knots knitwear is surprisingly soft and comfortable considering what it's made from. With great reviews of their eco-friendly products, their stylish collection would be a great present under the tree!
Vintage / Antique
Vintage and antique pieces are making a comeback! Mixing old with new has become one of the latest interior trends over recent years, adding little touches of eclectic items into our more contemporary surroundings.
Linda Jackson is an antique dealer that's joining us at Spirit! Presenting a treasure trove of pieces, we just love this Art Deco set of sterling silver Gilt and enamel spoons – a unique gift for an avid tea lover!
For those that love fragrances, we've got the perfect gift. Vintage & Bespoke sell a vintage flower diffuser gift box. Pick your fragrance, flower and even antique cut glass bottle for that tailored touch.

Bees
Bee's. As much as most of us are rather scared of them, these cute little creatures have become a huge hit. This bee-autiful [… see what we did there] gold plated bee necklace from D&X London would be a wonderful treat for any bee lover.
Living up to their brand name, The Abstract Bee, make these gorgeous bee concrete candles using the best quality soy wax giving it a long lasting burn with delightful scents.
Wellbeing
After a challenging past year and a half, self-care is now more vital than ever!
Give the gift of a good night's sleep with Snooozeworld's 100% luxury silk eye mask, it's beautifully soft and comfortable to wear.
Next up, The Universal Soul Company presents the 'Still' mist, a heady combination of 100% natural essential oils helping to balance, de-stress and enhance your mood – sounds heavenly doesn't it?
Personalisation
That personal touch will always go down a treat, showing that extra thought and consideration to giving a gift that's going to be even more special to the person that's receiving it.
For the stationary queens or organised individuals, we've found the ideal present - a gift box bundle from Inspired Stories which comes with a 'One Day At A Time' planner and notebook which can be personalised for free, plus a fabulous set of affirmation cards reminding the receiver that they are 'all kinds of wonderful'.
Shopping with a little one in mind? Animurals create the cutest personalised name pictures – choosing from a variety of different designs from fairies, trucks, to animals, we're certain you'll find one to match any bedroom or nursery theme.
-------------------
So there we have it, the hottest trends of the upcoming season and we just cannot wait to start shopping at Spirit of Christmas Fair with great anticipation of buying extraordinary gifts.
If you haven't yet booked your tickets, you can do so here.
All our love,
The Spirit of Christmas Fair Team x