Laura Normanton's 20 Stocking Fillers for 20 Years of Spirit of Christmas Fair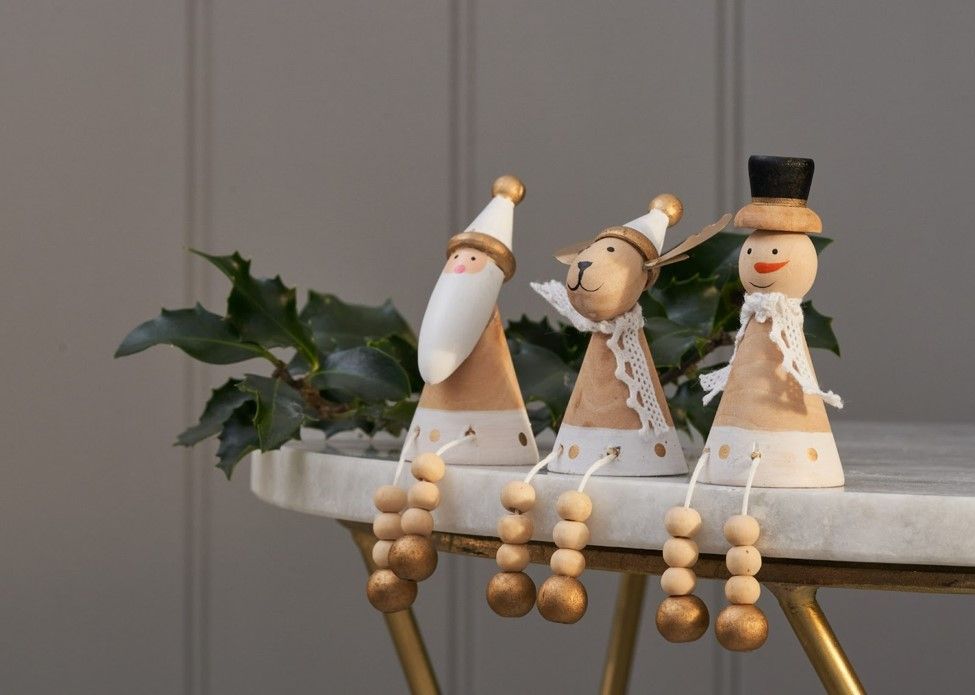 I can't quite believe that Spirit of Christmas Fair is just around the corner - and what's more - it is the very special 20th-anniversary edition.
As we look forward to discovering treasures, treats, gifts and more from our curated list of brands and boutiques, I have been putting together some edits based on my top picks from the Fair.
Following on from my 'House & Garden Magazine's Top Picks' editorial, I'd love to share my favourite stocking fillers for under £30 with you. As it's the 20th anniversary, 20 gifts seemed an appropriate choice!
Rebecca Udall's linen napkins: luxurious, reusable napkins that will make your table look the part.
Tom Rooth's hand-illustrated lobster plates: minimalist enough to compliment your crockery, yet unique enough to draw the eye at the Christmas table (piled high with tasty treats no doubt).
Uberstar's reusable coffee cups: available in a pleasing selection of neutrals and muted tones, sustainability meets trendy with these planet-conscious cups.
Sarah K's baby cotton blankets: ultra-soft blankets to wrap up little ones in the colder weather.
Lime Tree Design's printed handkerchiefs: beautifully printed handkerchiefs make the perfect stocking filler or office secret-santa present.
Vespucci Adventures's self-guided tours: explore beautiful areas of outstanding natural beauty across the UK at your own pace - a thoughtful present for the outdoor-loving, adventure-seeker in your life.
Pop band's hair accessories: a lovely top-up gift that holds ponies and buns tight whilst being gentle and soft. There are a range of shades depending on whether you want the bands to blend in or stand out.
Thunder Drinks' Toffee Vodka: a velvety toffee flavour blended with five-times distilled vodka to create something quite magical. There is a Christmas cocktail or two I'd like to make with this…
Skimono's facemasks: ready yourself for the cold winter's drying impact on skin with hydration-filled sheet masks catering to a range of skin types.
Charlotte Gerard's cow prints: fun, photographic, quintessentially British mounted prints.
Branche D'Olive's cloud-scented soy candles: A lovely treat for those who like to indulge and relax...
Oxton Liqueur's Rhubard Gin Liquor: another cocktail-o'clock delight for an equally delightful £30.
Honest's range of papier mache baubles: eco-friendly, hand-crafted homeware to elevate Christmas décor.
Nue Hoop's Coco Gold Charm hoop: Stack your ears with some unique hoops.
Abstract Bee's gingerbread scented diffuser: a warming, festive scent evoking childhood-Christmas nostalgia.
The Gift of Oil's orange and mandarin infused olive oil: add layers of taste to your roast duck or crisp up your potatoes with a decadent difference.
Vintage Playing Cards gold alphabet mugs: when in doubt - a mug with a hint of personalisation is always a well-received stocking filler.
Serendipity's family favourite games: games at Christmas time bring every generation together for light-hearted fun - often fuelled by some serious competition!
Grass & Co's calming bath salts: as our pace of life starts to speed up once more, gifting a moment of calm of indulgence shows thought and care.
Dalton's personalised keychains: look no further for a winner of a stocking filler for the men in your life.
I do hope this inspires some of your Christmas shopping. If you haven't yet purchased your ticket for Spirit of Christmas Fair, you can do so at: www.spiritofchristmasfair.co.uk/
Love,
Laura x