26 Oct 2021
Guest Blog: Scream Pretty and Lily Charmed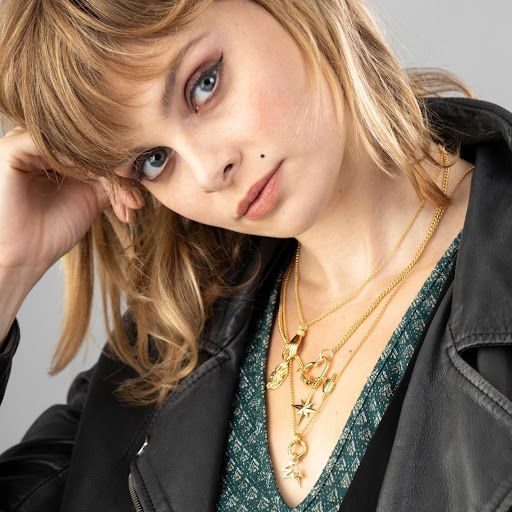 Embrace the maximalist layering and curation phenomena this Christmas
Here at Scream Pretty we're truly excited to be joining Spirit of Christmas this year and sharing with you all our new collections for Christmas as well as some favorites from this year. You can expect to see bold jewellery full of personality, perfect for standing out this Winter. So, here's a little introduction about us as well as some jewellery inspo from key trends we've seen this year.
We are Scream Pretty – an ethical family business creating addictive, affordable jewellery to shout about. Scream Pretty's signature style is the curated ear – combining piercings and ear cuffs, to create stand out styling. All our earrings are cast from recycled sterling silver, the ethical and sustainable choice! We encourage customers to embrace their individuality and share how they style and stack their favourite pieces.
Curation & Layering in 2021
Over the past year we have seen trends such as "curation" and "layering" take jewellery to a whole new level, enabling women to express their individual style. We believe mixing metals and vintage jewels with edgier contemporary pieces is set to continue into 22 and honestly, we can't wait!
Curate your ears
The curated ear is the trend for multiple teeny piercings with mismatched styles and finishes, a mix of huggie hoops and tiny studs, the more ear candy the better. Scream Pretty has all the earrings to help you create your own ear party, and explore the trend your way.
Sophie Quy, buyer of fine jewellery at NET-A-PORTER says 'Pioneered by designers like Maria Tash, Anita Ko, and Yvonne Léon, there's no doubting that piercing is huge. This trend has led us to see a lot more single earrings, and earrings that can be worn alone or in multiples to create a beautiful delicate curated assortment in and around the ear.'
To create your own curated ear - first forget everything you ever knew about jewellery 'rules'. Earrings don't have to be a pair, mismatched colours are fine, one shoulder grazing chandelier earring balanced with one tiny earring - nailed it! Why not even try an ear climber (fixes up the ear rather than down) and a huggie hoop in your helix piercing (upper ear).
A "curated ear" is for the woman who wants to show off her individuality, and bravery (some of these piercings hurt!) . The new rules of jewellery, be brave, be different and have fun.
The art of layering
Layering takes your everyday necklaces and bracelets to a new level, embracing the art of over-laying pieces of jewellery on your neck and wrist. The look is completely interchangeable, you can choose the vibe and layer up your jewellery to match. Layering is achieved by taking a combination of chains of different lengths, metals and designs (pretty much whatever you fancy!) and marrying them up to complete a striking layered composition which is truly unique.
For the ultimate impact of your layering, it's essential to create some spacing in between your chains – you'll be able to highlight each individual piece (and of course, avoid any tangling!).
We are big advocates of layering and have a range of chains and pendants ideal for creating that unique neckline.
Building your layered look
Start with the necklace you most want to draw people in with – you could opt for a long zodiac pendant necklace or a bold chunky choker. Once you've picked this, finding the next couple of accompaniments comes down to length of chain. As we've mentioned, you want to create space between each chain so pick out some of your faves that are different lengths. You'll want to think about what you're wearing here and how that will complement the neckline of your top or dress. Anything with a V-neck will work perfectly with chains that are slightly longer.
If you're looking to be bold and bring some edge to your Christmas party jewellery this year or simply seeking the perfect gift (including for yourself!)– join us on Stand M33 at the Spirit of Christmas. We look forward to seeing you all there!
Scream Pretty x