06 Oct 2021
Ethical Retailing and Giving Back to the Planet and Local Communities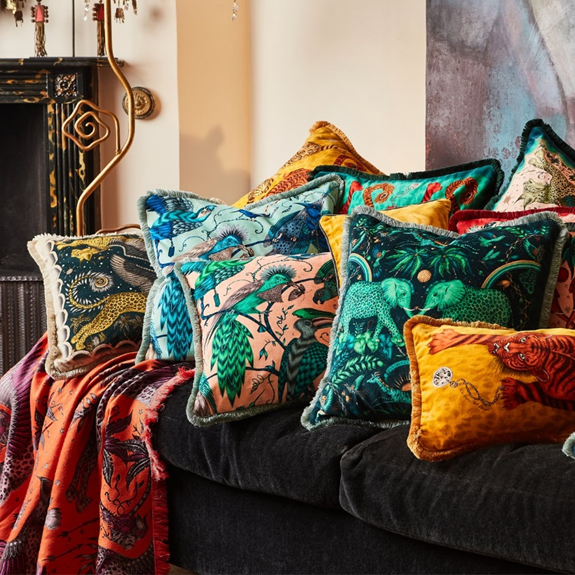 Not only does Spirit of Christmas Fair support small local, independent, British businesses, one of our passions is to discover those who are ethical and sustainable. We share an environmental and ethical conscience with many of you, so we are making it a priority this year to shout about these brilliant boutique brands.
Giving back to local communities around the world, being responsible and kind to the environment, from giving a percentage of profits to local charities to planting a tree for each sale made – being planet friendly whilst creating the most beautiful products is at the heart of what these brands do.
We want to encourage shoppers to choose the perfect, conscious present for their loved ones that not only benefits the receiver but also the world around them.
From gift wrapping to buying your alcohol from the British Isles, there are so many ways we can be more environmentally aware this Christmas.
There are so many to highlight, but we have picked some well-deserved newly discovered business stories, as well as returning favourites below that we are sure you will love.
Newly discovered! Honestlop - creates greater business opportunities as well as helping communities, creating employment in the process. The business is 100% sustainable and is helping people in Kashmir to make a living and at the same time maintaining the ethics of how a successful enterprise is run.
In Kashmir, they are working hard to help women have a voice and in process up-skill them to create these beautiful products. In the UK they have 6 incredible empowering women leading this business. They will all be at the Fair in November, so be sure to stop by and see their beautiful exquisitely, hand-crafted, papier-mâché ornaments.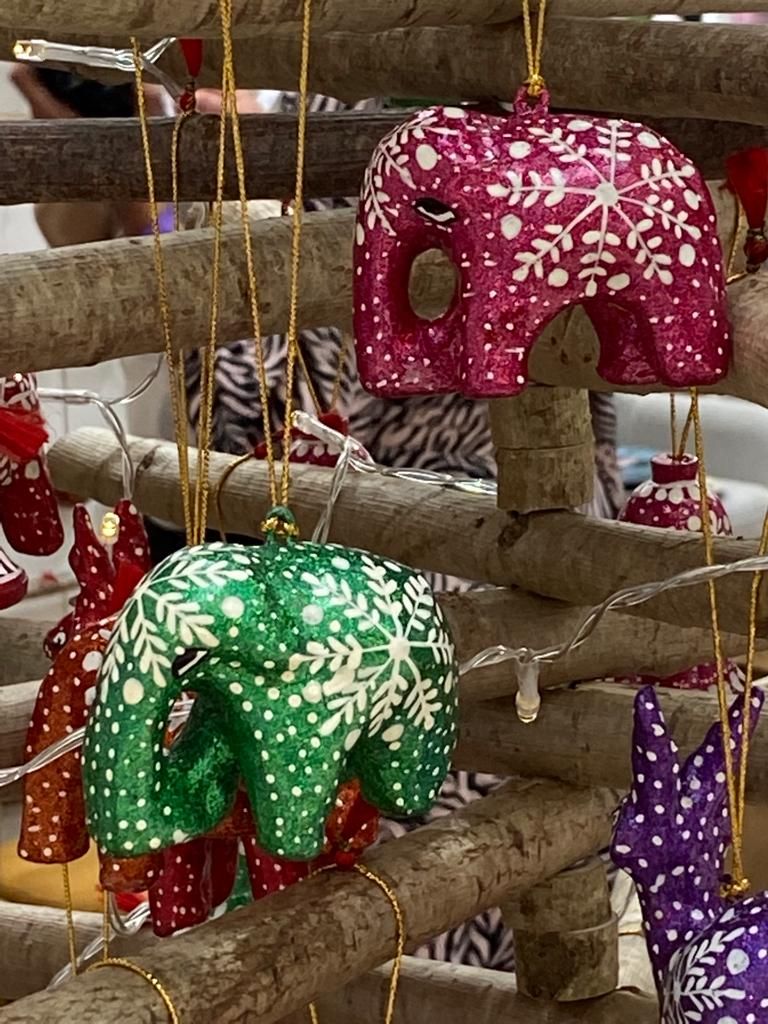 Newly discovered! Oath Home - Stitching together a sustainable future, Oath Home is a not-for-profit company, who rescues beautiful unused fabric that would have otherwise gone to a landfill or the incinerator. A dedicated design team creates exquisite pieces for the home and lifestyle. Oath Home donates 100% of profits to Step by Step to support homeless children.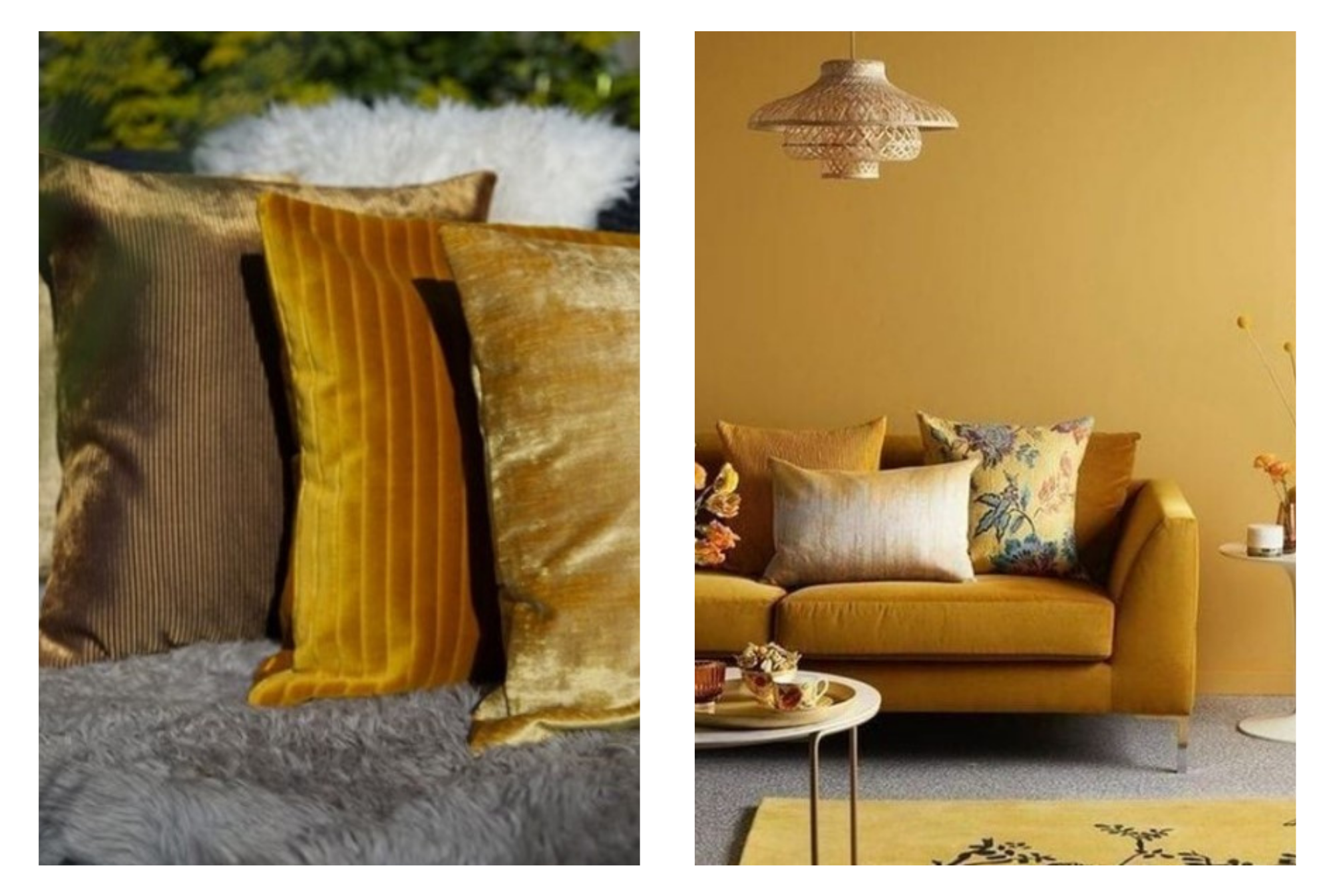 A few sustainable highlights from our returning favourites…
Emma J Shipley – aim to leave a positive legacy on the planet. Committed to ethical and sustainable practices, they create quality pieces to be treasured. Rejecting the idea of seasonality and 'fast fashion, and favouring a slow and considered approach to design, their timeless and trendless pieces will spark the imagination and bring joy for years to come.
They support local manufacturers in the UK and Europe and select highly-skilled craftspeople, both selected for their ethical practices. This minimises their carbon footprint and helps preserve crafts that have been passed down through generations.
Taking into account the natural world, and the welfare of people and animals, they choose natural, ethically-sourced materials and those that can be recycled, as well as some that are eco-certified, FSC certified or organic. Considering the impact of the full lifecycle of their products from creation to packaging, textile waste is minimised as much as possible during production, they also create pieces from leftover fabrics, such as silk-covered notebooks and produce everything in limited numbers, based on demand.
East African Trading Company - strives to support small Ugandan businesses. Sourcing locally where they can; their packaging is made by a small company on the Entebbe Road employing predominantly women, and their wooden boxes are made by someone known to them since childhood.
These truly ethical and individual products reflect the beauty of the Inyambo – the cow with the long, long horns. A bi-product of these magnificent Ankole cattle, this Ugandan company provides ethical and sustainable homewares made from its horns. Their carved elephant decorations will give your tree a luxurious, natural alternative.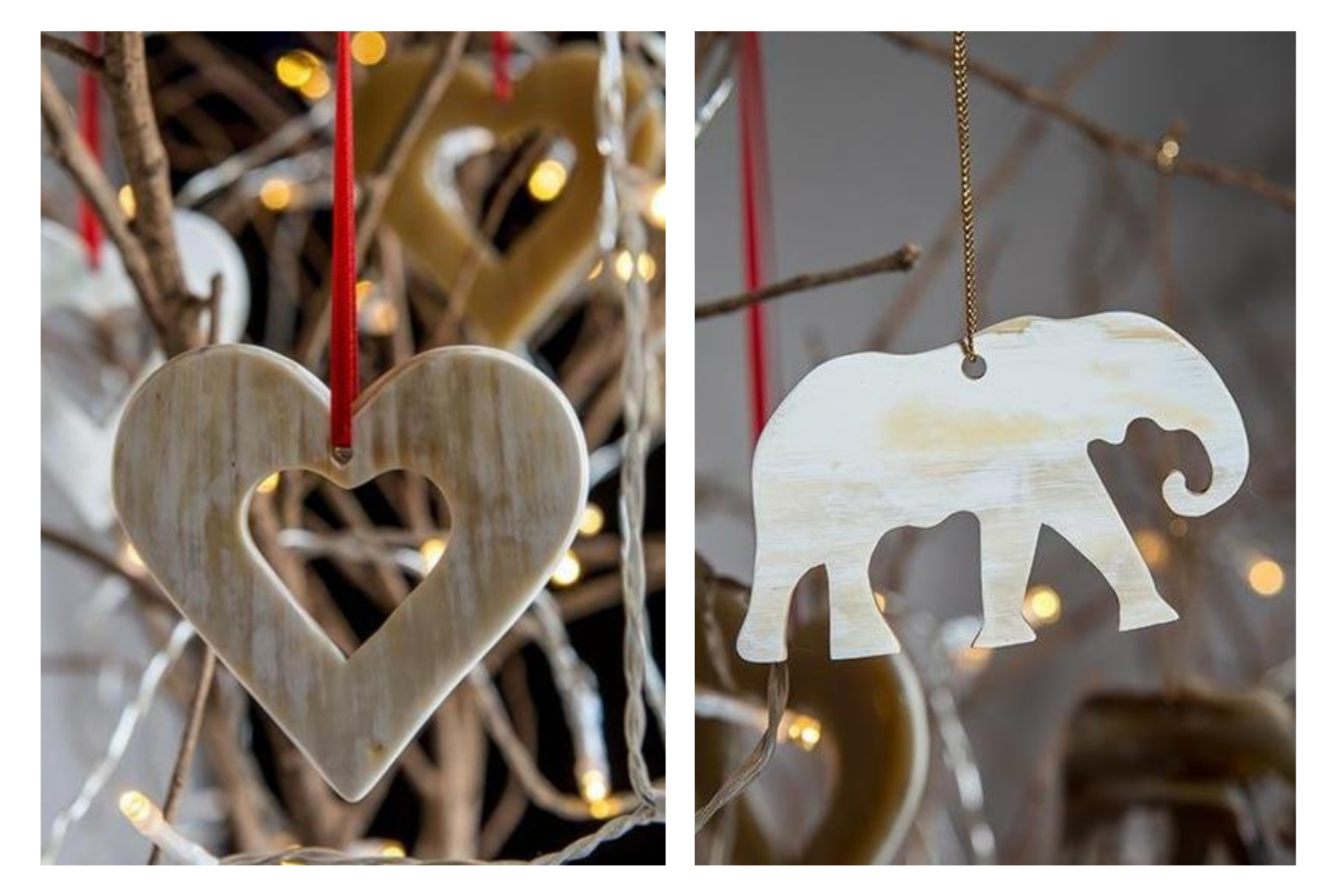 Lacorine - clothing is designed by them and handmade in Peru by highly skilled artisans who live in remote villages and use skills that have been passed down through generations. Finding these talented artisans is no mean feat and local knowledge and contacts are key. Lacorine fur derives from alpacas that have died naturally during the harsh Peruvian Winters when many young crias are overcome by the conditions. This is a great loss to the herdsmen whose livelihoods depend on the alpaca fleeces produced throughout the animal's life. None of these alpacas were harmed by humans. All products are hypoallergenic with no lanolin content; they are a member of the British Association for Fair Trade Shops and Suppliers.
Cove Cashmere – Their factories have been awarded the Good Cashmere Standard this stands for sustainably sourced cashmere from farms where goats are treated responsibly, the environment is protected and the social, ecological and economic living conditions of cashmere farmers and their families are respected.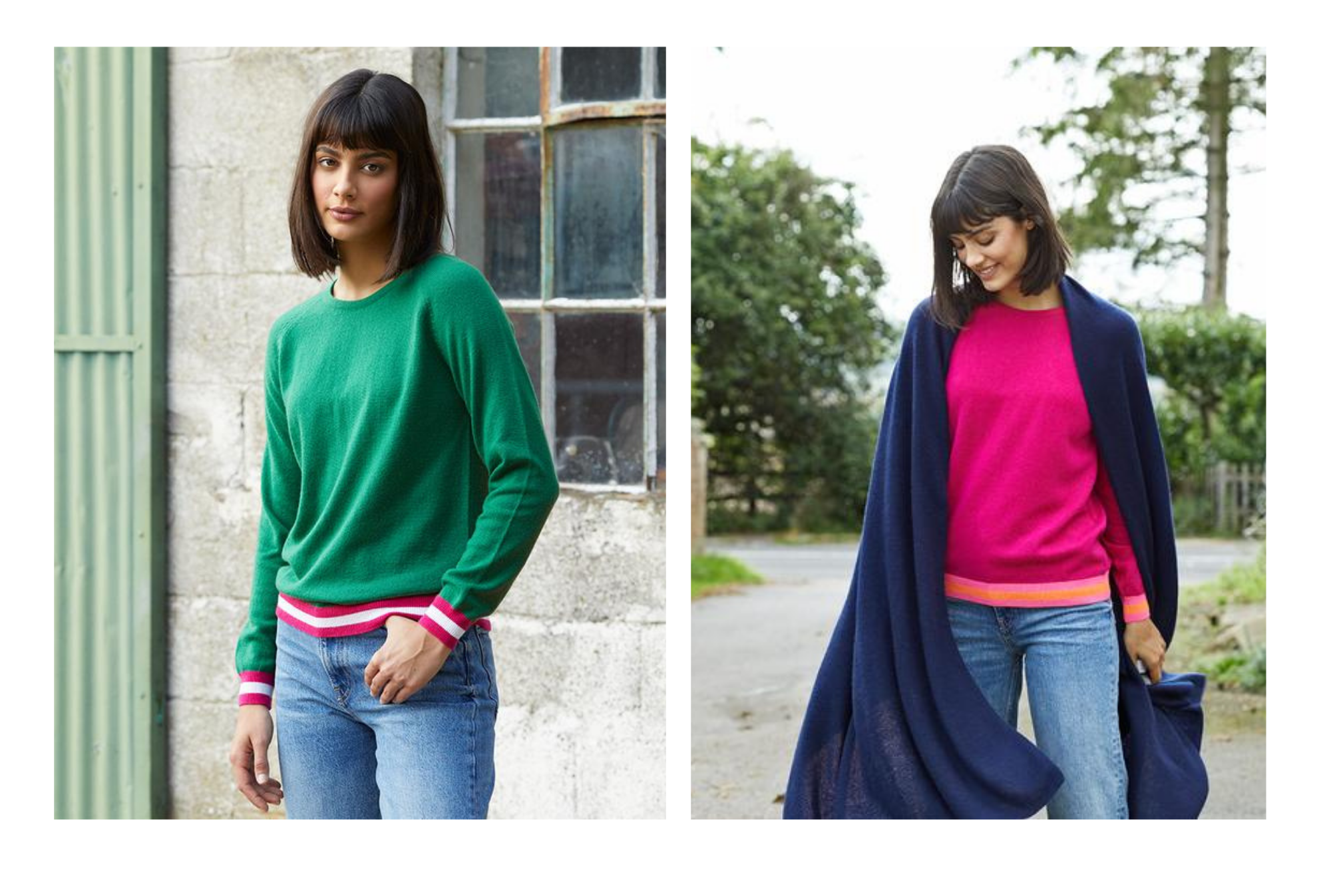 Little Leaf Organic - a small British family brand designing exclusively in the finest, most sustainable and ethically made organic cotton. They are certified by the UK Soil Association, which means every link in their production chain, right back to the fields where their cotton is grown, is independently inspected at least once a year to ensure that the highest organic and ethical labour standards are upheld. Their wonderfully soft cotton is certified organic and is grown and sewn without any pesticides or other harmful chemicals (unlike ordinary cotton) so it lasts longer and feels softer, and uses up to 91% less water than ordinary non-organic cotton. Better for us, better for the workers who grow and sew the cotton, and much better for the environment. So right from the start all their packaging including postal, tape and stickers, has been recycled and is recyclable. Luxury, sustainable shopping with a conscience!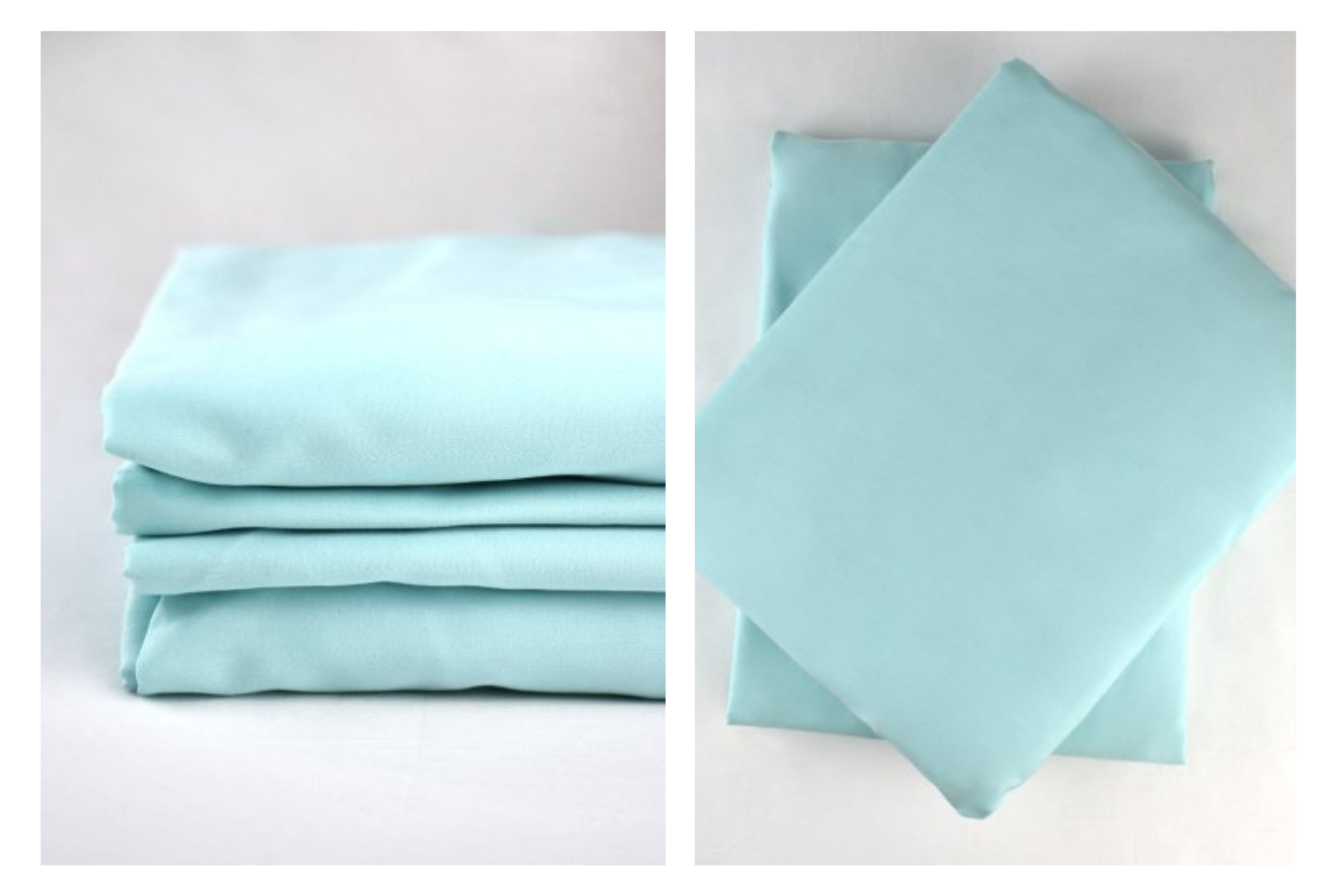 Branch Jewellery - is an ethical, fair trade brand using sustainable materials. Committed to creating products that are ethical and sustainable without compromising quality, value, or design, whether it is the insistence of only using ethically sourced materials, supporting rural communities in Asia by working with local craftsmen and artisans, or ensuring that Fair Trade policies are applied to all areas of production. For the last few years, they have been looking for an opportunity to give something back and ensure their company is a Climate Positive Company. We are all aware that one way to tackle climate change and offset our carbon footprint is to plant trees. So like several of our small independent brands including Paper Dreams, Padfield and FabWrap, they have endeavored to do this. In a very short time, they have enabled the leading climate activist group, Ecology to plant 3000 trees.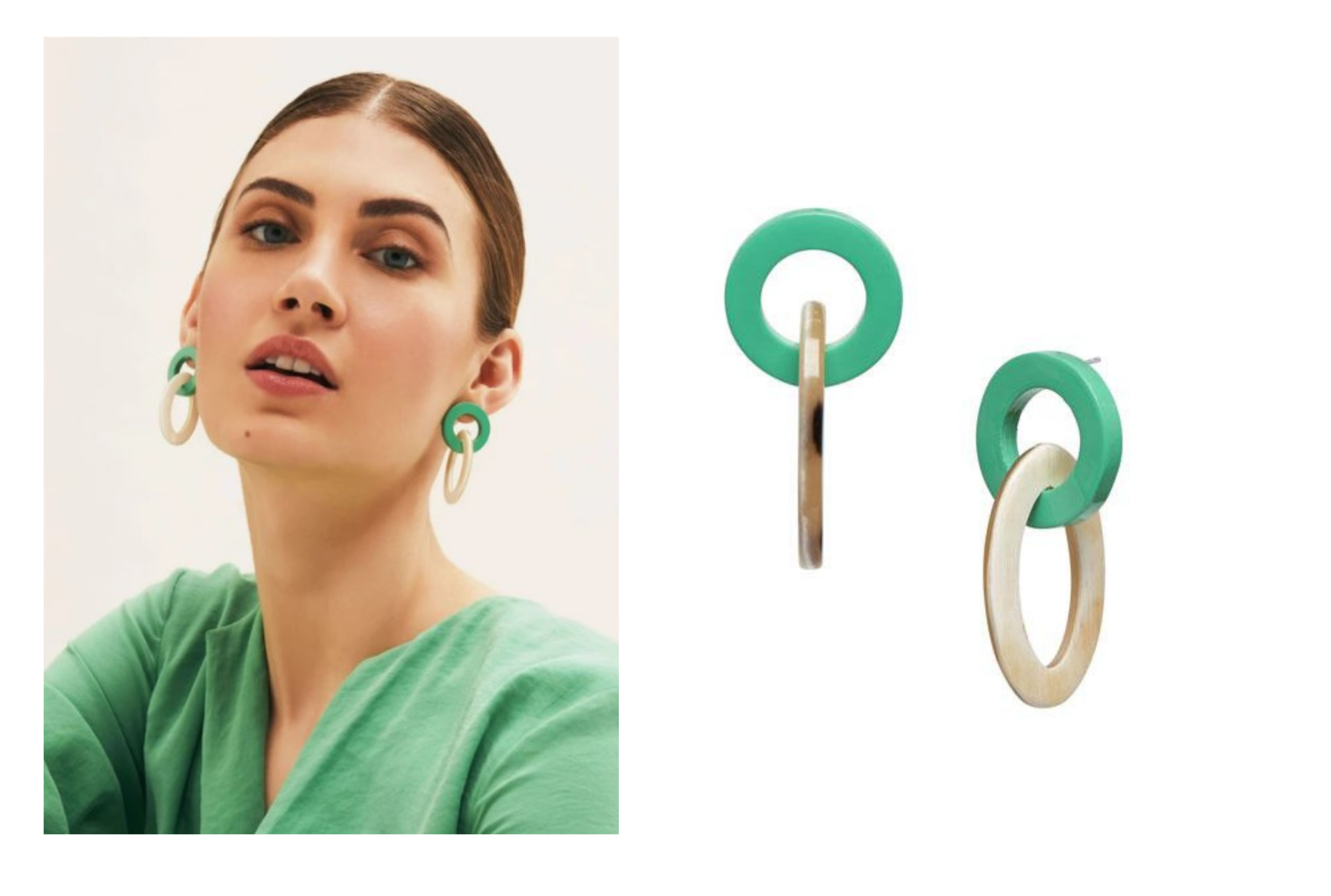 Louis Roederer - Since 2014, Champagne Louis Roederer set about obtaining CIVC and HVE certification for sustainable winegrowing [the CIVC is the official Champagne trade association; HVE stands for High Environmental Value under France's Ministry of Agriculture). This approach was a way to confirm all the efforts made in the past 15 years on the environmental side of their viticulture works: hedging, landscaping, length of rows and grass buffer strips; and measuring it all to correspond to set ratios.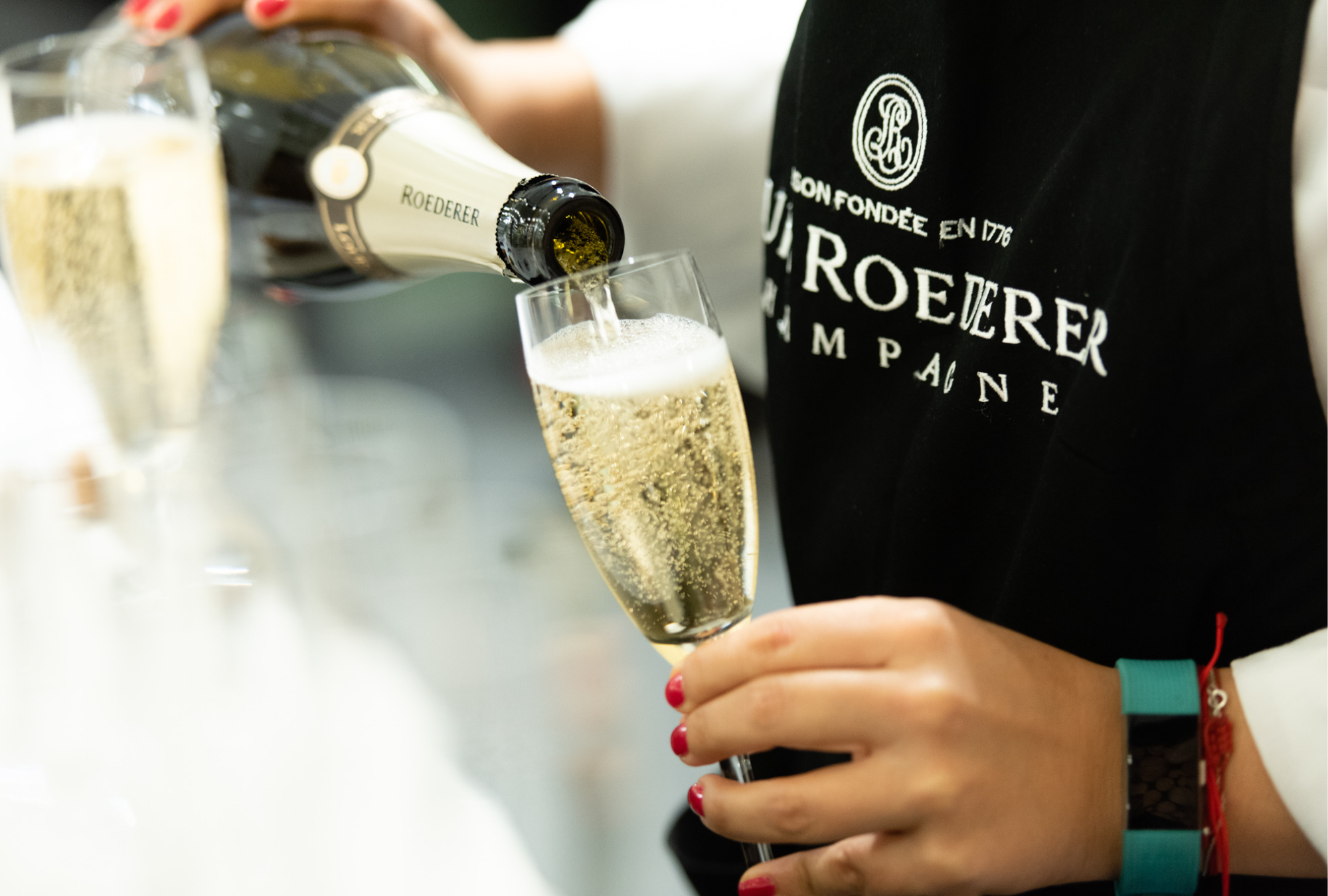 Hedges restore balance. If all you have are grapevines as far as the eye can see, birds have nowhere to rest or nest. Yet birds are natural predators of insects and keep them in check. The sector managers and their stewards took up the challenge, together with all the Quality & Environment Department. They went so far as to replant entire orchards. Diversity is very important. Diseases often arise from imbalance. It's also a question of beautifying the vineyards in line with Champagne's recent classification as a UNESCO World Heritage Site, to which the charm of their hills and beauty of our vineyards contributed.
Enjoy a conscious glass of champagne in one of the Louis Roederer Champagne Bars in-between shopping at the Fair!
You can discover more ethical and sustainable brands highlighted in our Exhibitor Directory.
Even better… pay a visit to the Fair in person and discover them all!
Tickets are now on sale for our 20th edition - 1-7 November, Olympia London!
We look forward to seeing you there.
The Spirit of Christmas Team x