06 Aug 2023
Discover Estribos: Handcrafted Leather from the Heart of Argentina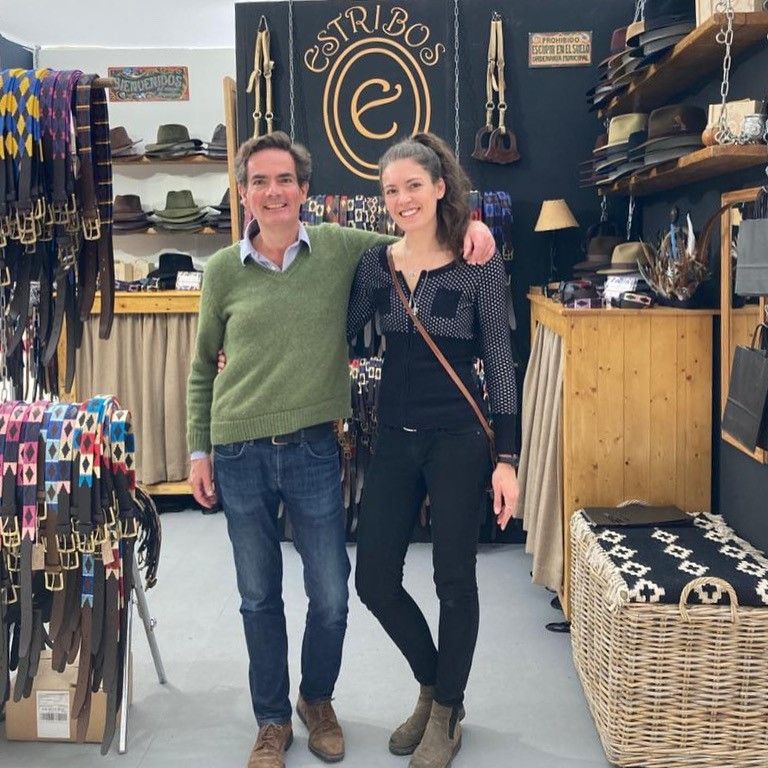 Introducing Estribos!
If you're looking for high-quality, sustainable, and eye-catching leatherware, then look no further.
We are Marcus and Sophie, a father-daughter duo with a commitment to sharing authentically Argentine products with the rest of the world. With over 130 years of hat-making experience and a further three decades of artisan leatherworking, we stock the world's widest selection of handcrafted Argentine leather polo belts, hats, accessories, dog collars, leads, and more.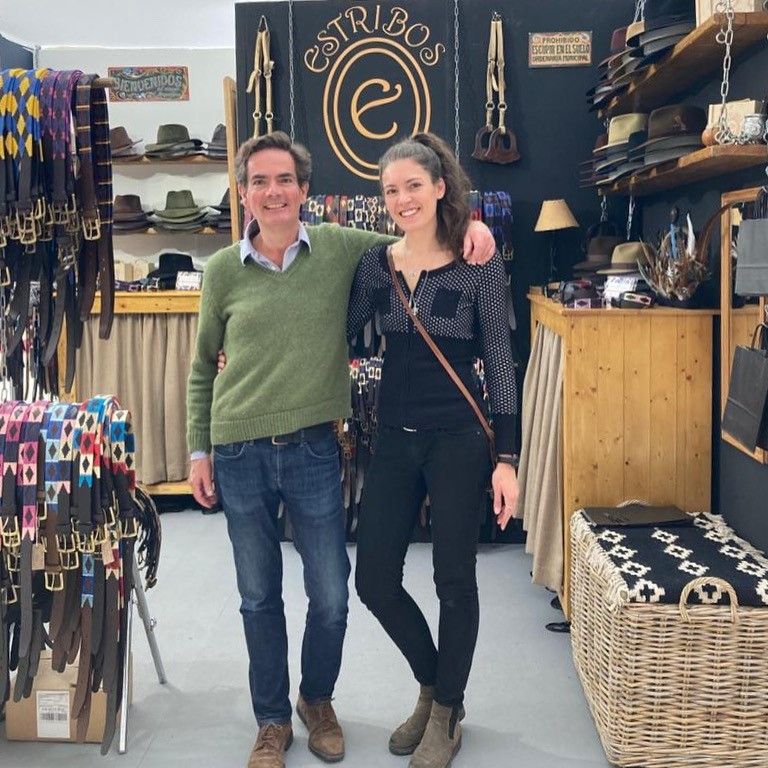 Marrying an authentic heritage of Argentine artistry with a dedication to exceptional quality, consistency, and customer satisfaction, you can rely on Estribos to deliver effortlessly stylish and expertly crafted creations. We are beyond excited to be bringing all this to our 18th Spirit of Christmas Fair!
With a keen focus on producing small batches using traditional methods, we manufacture our popular polo belts and all-weather hats at our very own workshop in Buenos Aires. This means we are able to maintain the highest standards and deliver distinctive, meticulously made products.

Choosing the perfect Christmas gift can be a real challenge – we all have that certain someone in our lives that always leaves us scratching our heads. With guaranteed pre-Christmas delivery for orders placed at the show, we may just have the perfect solution to your problem. Want to add your own unique flair to a design? We've got you covered! We launched the first-ever online custom polo belt design tool – www.estribos.co/custom-service/. Our heritage meets your creativity, allowing you to tailor your chosen product to achieve a beautifully bespoke piece. Choose your size, leather, design, buckle, and colours. You can even add initials for a truly unique touch.
Perfect for gifting – or for treating yourself!

We're thrilled to be a part of the Spirit of Christmas Fair's offerings this year and can't wait for you to explore our selection of products. We're sure you'll find something you'll adore! Find us online at https://www.estribos.co/ to see for yourself or come and meet the Family at Stand H79. Until then, adiós!