27 Jun 2023
Get in the Christmas Spirit with Festive Cocktails & Drinks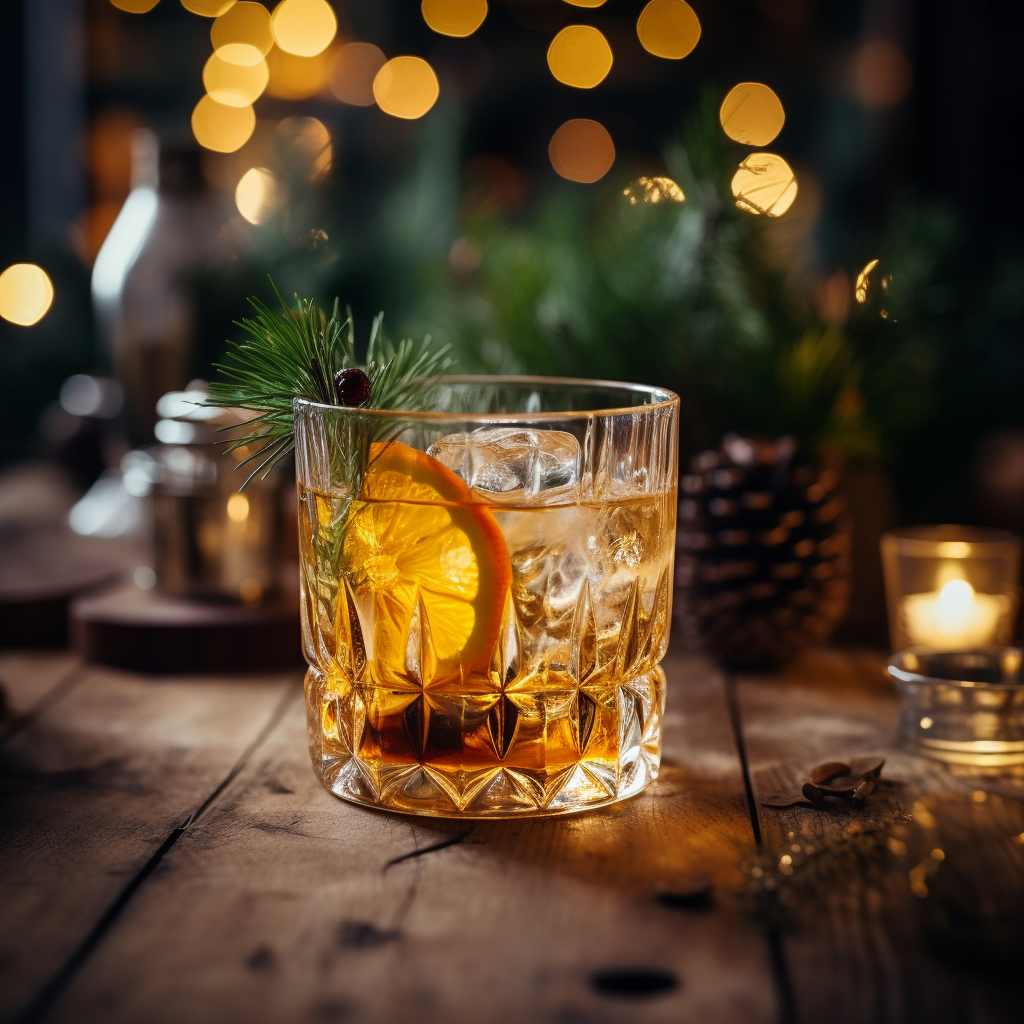 As the enchanting season of Christmas draws near, homes start to twinkle with fairy lights, the scent of baked goods wafts through the air, and familiar jingles can be heard almost everywhere.
Indulge in three Christmas-inspired cocktails, catering to both those who enjoy alcoholic beverages and those who prefer virgin drinks. Dive into the world of festive cocktails with the Gattertop Mixology Workshop on November 2, 2023, at 6 pm! For the perfect presentation, join Britain's top tablescaping experts live for workshops at The Spirit of Christmas Fair, all taking place from October 30 to November 5 at Olympia London. https://www.spiritofchristmasfair.co.uk/workshops
1. Frosty's Snowfall
Description: This drink is elegantly white, reminiscent of a fresh snow blanket under Christmas lights. Its flavour is a delightful blend of creamy coconut with a subtle touch of chocolate. Capturing the essence of a snowflake in every sip.
Glass: Martini Glass
Ingredients:
1 oz Vodka
1 oz White Crème de Cacao
1 oz Coconut Cream
Crushed Ice
Coconut Flakes for garnish
Silver sugar balls for garnish
Instructions:
In a shaker, combine vodka, white crème de cacao, and coconut cream with crushed ice. Shake well until chilled and strain the mixture into a martini glass.
present by garnishing with a sprinkle of coconut flakes, resembling fresh snowfall. Additionally, add a touch of elegance with a few silver sugar balls to represent twinkling Christmas lights.
2. Santa's Sleigh Ride
This deep amber cocktail captures the warm and cosy essence of Christmas with its rich bourbon, sweet maple syrup, subtle hint of orange peel, and the finishing touch of a cherry, making it a festive favourite.
Glass: Old-fashioned Glass
Ingredients:
2 oz Bourbon
0.5 oz Maple Syrup
2 dashes of Angostura Bitters
Orange Peel for garnish
Maraschino Cherry for garnish
Ice cubes
Instructions:
Combine bourbon, maple syrup, and bitters in the glass, add ice cubes, and stir gently to mix.
To serve, twist the orange peel over the glass to release its oils, and drop it in, then garnish with a maraschino cherry.
3. Gingerbread Dream (Virgin)
This drink is Christmas in a glass! The ginger ale combined with spicy-sweet gingerbread syrup gives a playful sensation, reminiscent of childhood days spent building gingerbread houses. The whipped cream and the aroma of cinnamon make this the perfect non-alcoholic drink for Christmas lovers of all ages.
Glass: Tall Glass
Ingredients:
1 cup Ginger Ale
1 tbsp Gingerbread Syrup
Whipped Cream
Cinnamon Stick for garnish
Crushed Gingerbread cookies for rimming
Instructions:
Rim the glass with crushed gingerbread cookies, pour in the gingerbread syrup, add ginger ale, and gently stir. Top with a generous serving of whipped cream and garnish with a cinnamon stick.
We hope you enjoy our festive-inspired drinks! Don't miss the upcoming Spirit of Christmas Fair, 30 October – 5 November at Olympia London, an enchanting wonderland with 700 unique boutiques offering delightful gifts. It's the perfect destination to find that special something for your loved ones. Experience the magic and shop with spirit! Find out more here. https://www.spiritofchristmasfair.co.uk/welcome