24 Aug 2021
British staycation or exotic vacation? We've lined up your packing essentials!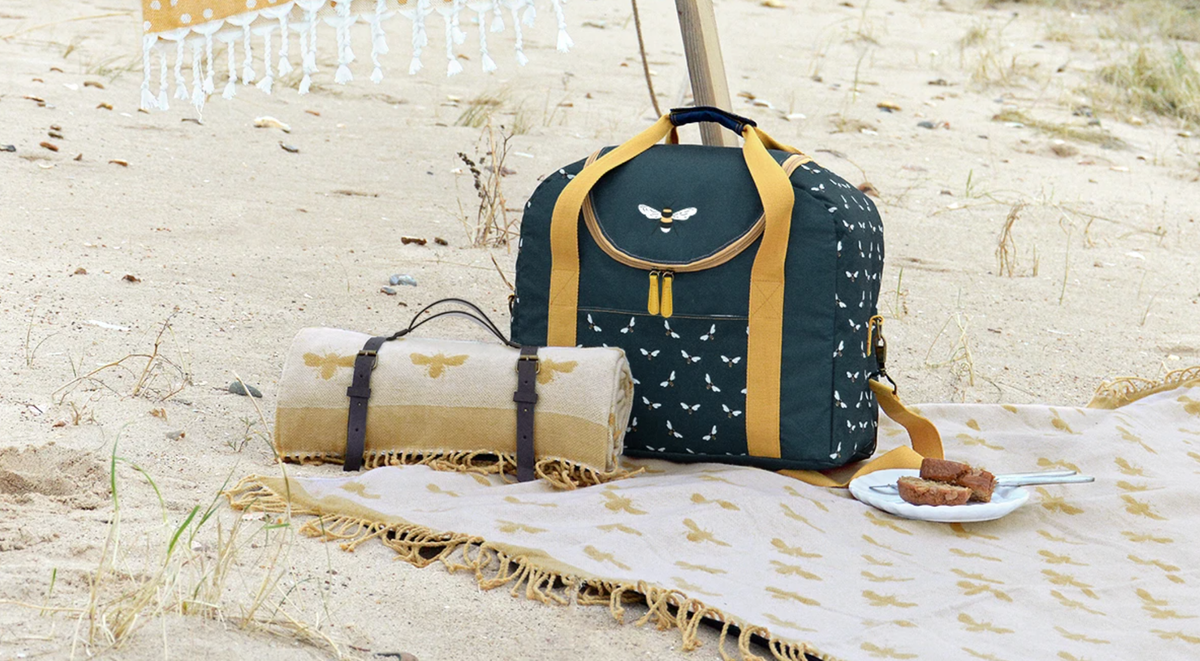 With a year and a half of being cooped up in our beloved homes, we're sure - just like the Spirit of Christmas Fair team - you're eager to get away and immerse yourself into a new environment.
Whether you're making the most of what our own country offers, or you're jetting off overseas (...you lucky thing) we've put together our top holiday essentials to add to your packing list!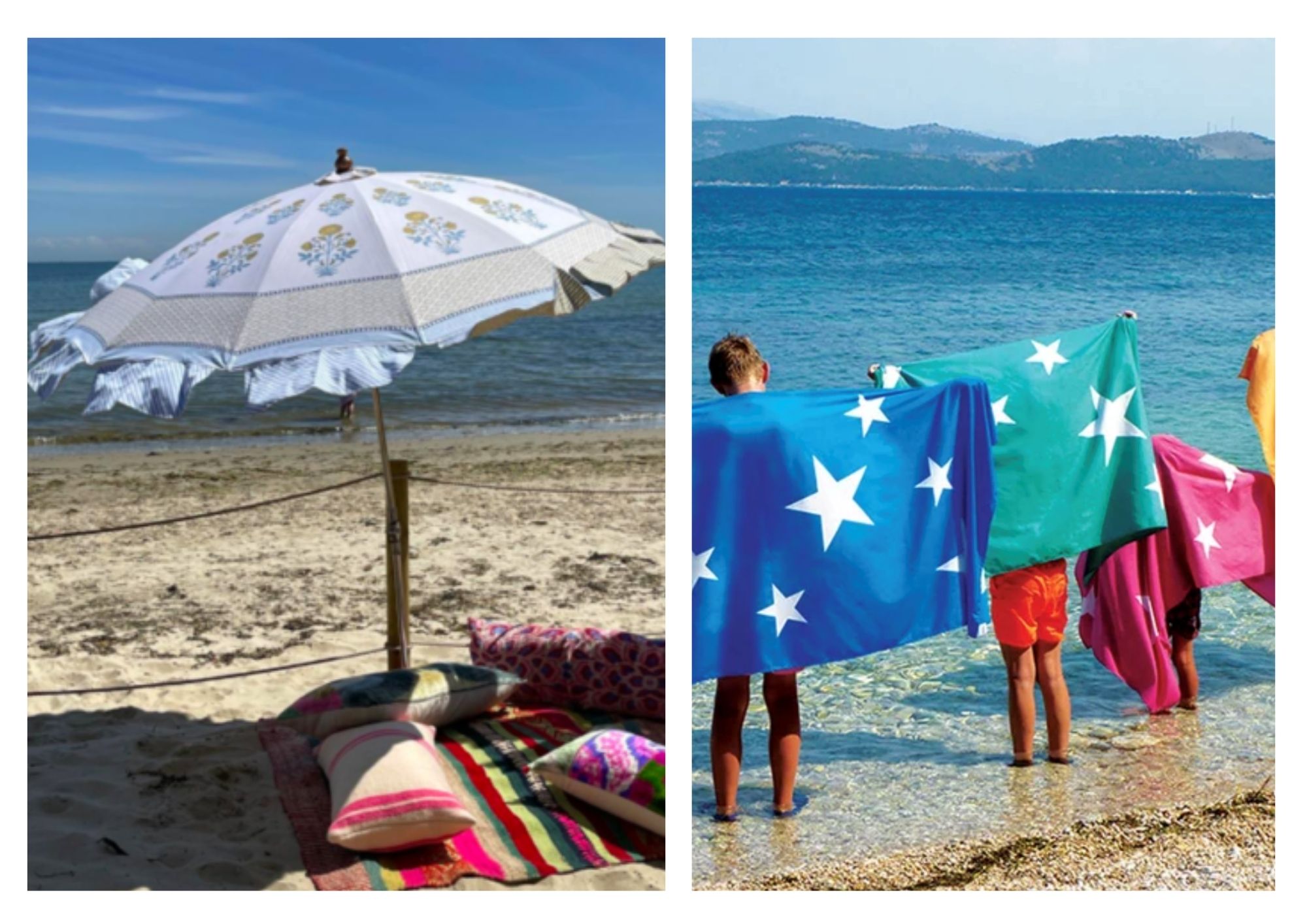 If you're visiting the beautiful seaside towns that surround our English borders, we hope you'll be fortunate enough to see the sunshine too! As much as a summer tan is desired by many, make your mark on the beach with a beautiful Indian cotton hand-blocked parasol from Punica and stay stylish in the shade!
For those wanting a dip in the water, you'll love wrapping yourself up in these bright and colourful towels from The Holiday Shop - they're super soft and quick drying!
Heading off to warmer lands? Swimming trunks and stunning beachwear is a must.
Whether you're a boy or a man, Bunks Trunks swimwear should be packed in your suitcase. UPF 50 sun protected, these brightly coloured and quality made trunks will stand the test of time. Pick your favourite colour and pattern, and show them off to the rest of the world as you dive into the blissful waters!
Get ready to look effortlessly glamorous in Sophia Alexia London's boutique collection. With a range of gorgeous outfits, you're sure to look (and feel) a million dollars on your summer getaway. But it's not just about the clothes we wear, those added accessories are the finishing touches to great style, and we just love the sunglasses and chains from Orris for that chic look.
Holidays don't always need to be extravagant and lavish. Some of the best trips can be closer to home, and with many families making the most of a summer staycation we've discovered two things to keep the children (and adults) entertained…
Puzzles - you either love them or hate them! But they're great at keeping children away from the television, and what better way to learn about the country they're exploring than with a 1000-piece British Isles puzzle from Parma Violet. Once they get going they won't be able to stop!
Next up, if you haven't yet heard of the game Dobble, well, you have now. Cheap and cheerful, it's a brilliant light-hearted game to be enjoyed by all ages. Similar to 'Pairs', match the fun little characters on the next card to win! Trust us, it won't just be the children that get addicted to this game - which is available from Serendipity.
Perfect for walks and day outings, especially for those on a budget, make yourself a delightful picnic and keep it fresh and cool in this adorable bee picnic bag from Sophie Allport.
For those off on a camping escapade with children, The Den Kit Co have an incredible range of den kits that will spark imagination and fun into your trip. From woodland and forest kits to a nature hideaway set, embark on a mini adventure with your little ones!
Sleeping in the great outdoors can - at times - be, well... not so comfortable. With an extremely comfy self-inflating mattress, cosy duvet, and pillow, your little bundle of joy is sure to get a good night's rest with the amazing award-winning Bundle Beds sets.
So whatever you're doing, wherever you're going, treasure the special moments with friends and family as you set out to make magical memories this summer!
The Spirit of Christmas team x