26 Oct 2023
British Luxury with Anya Sushko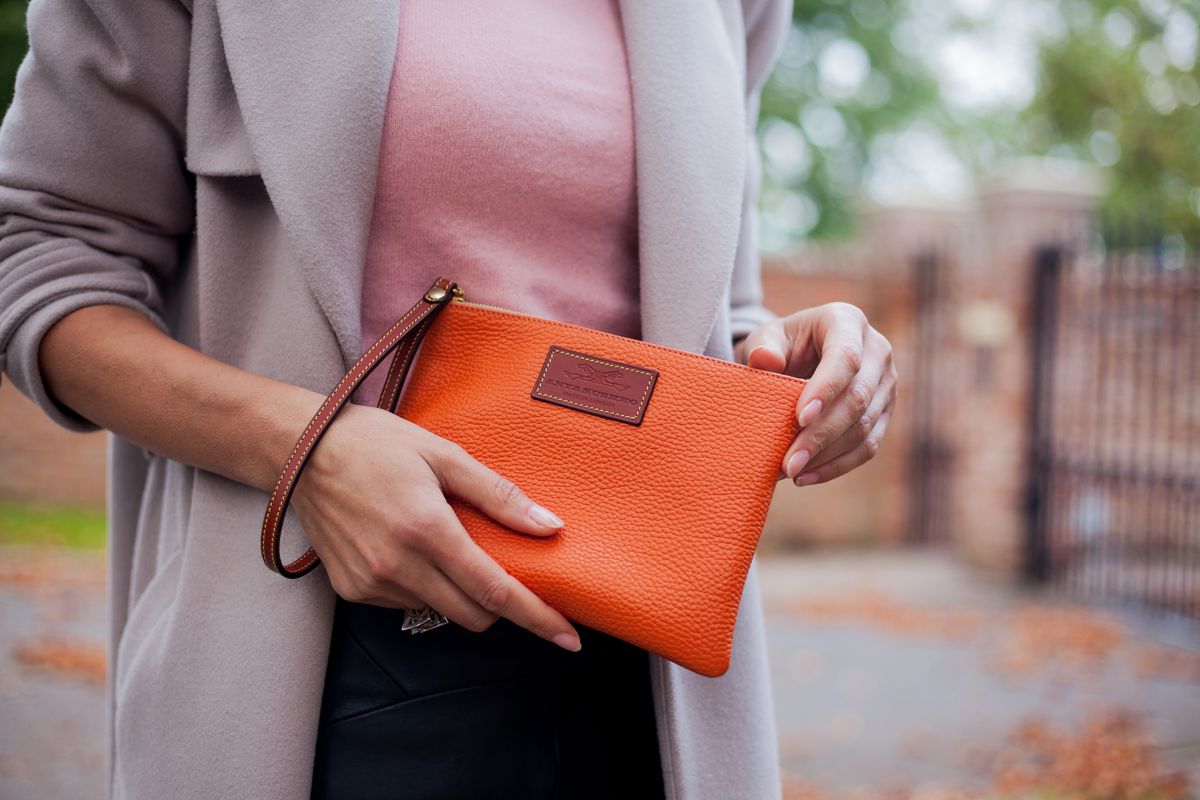 About The Brand
Anya Sushko Handbags England is a luxury handbag brand which brings quality, craftsmanship and sophistication to the simple yet practical designs. Traditional with an adventurous twist.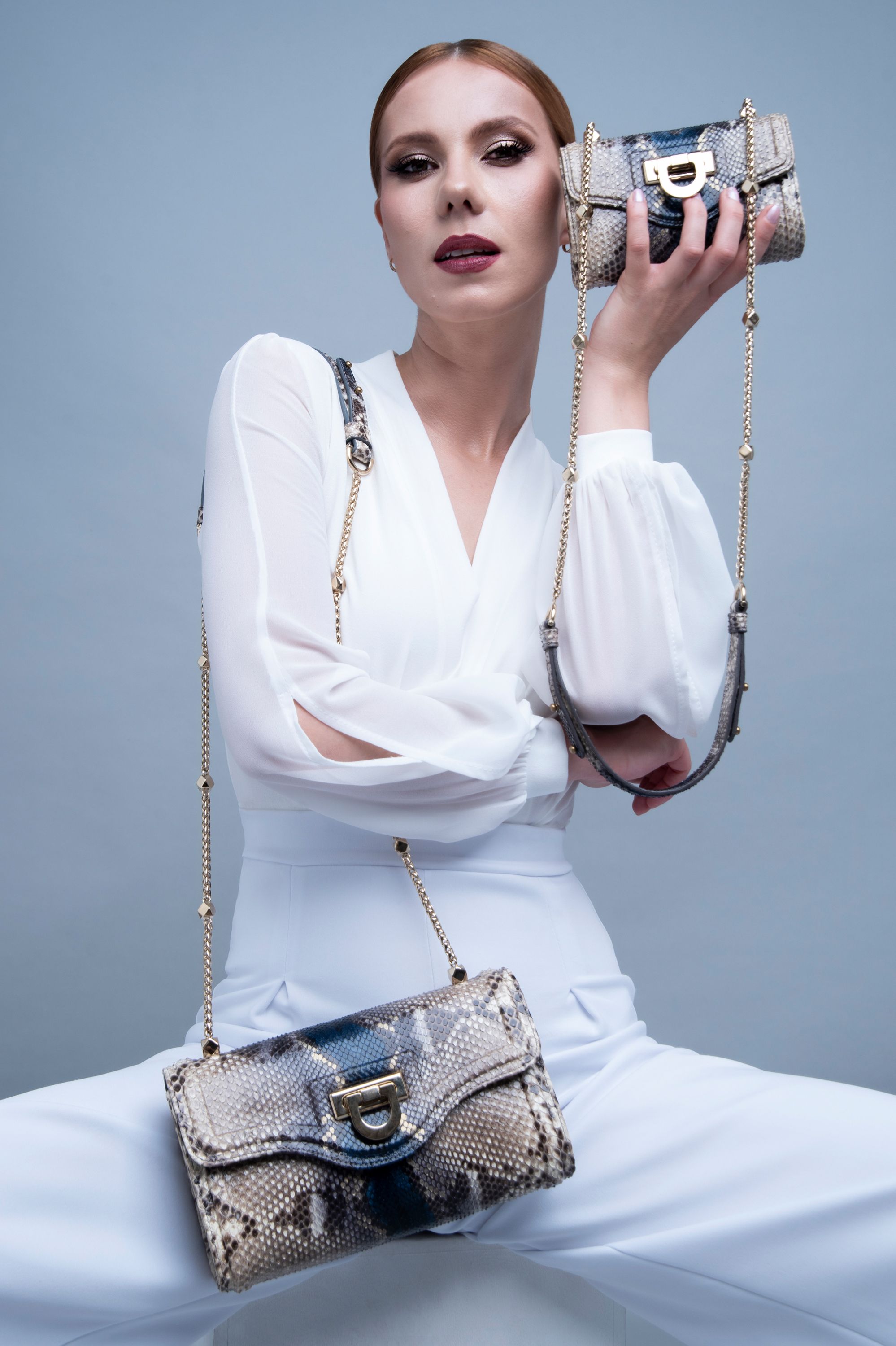 Designer Anya Sushko's passion is creating handbags which are not just sleek and stylish but a pleasure to use and touch. Designed and developed in the company's studio in a stunning Kent village, each bag is then hand-crafted in London from the finest Italian leathers and hardware, naturally tanned leather for trims from Northampton and luxurious Liberty London fabric linings.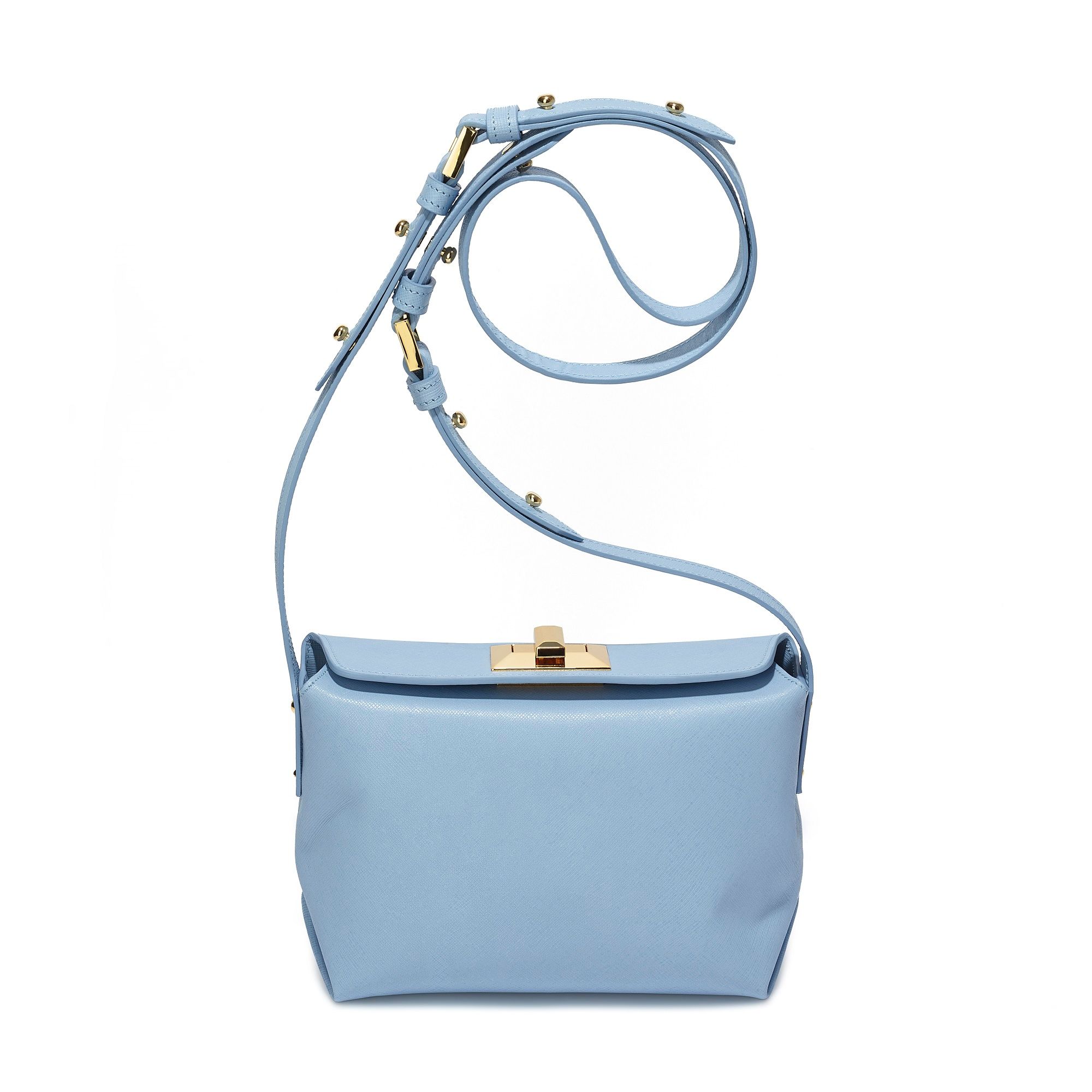 Crossbody Bag Irina in Light Blue Saffiano Leather
Anya will be personalising all her leather products at this year's Spirit of Christmas show. Add her luxury gift-wrapping option to make your items extra special and unique. You will also be able to talk to her about her customisation service, which allows you to choose the style and colour combinations of your preference.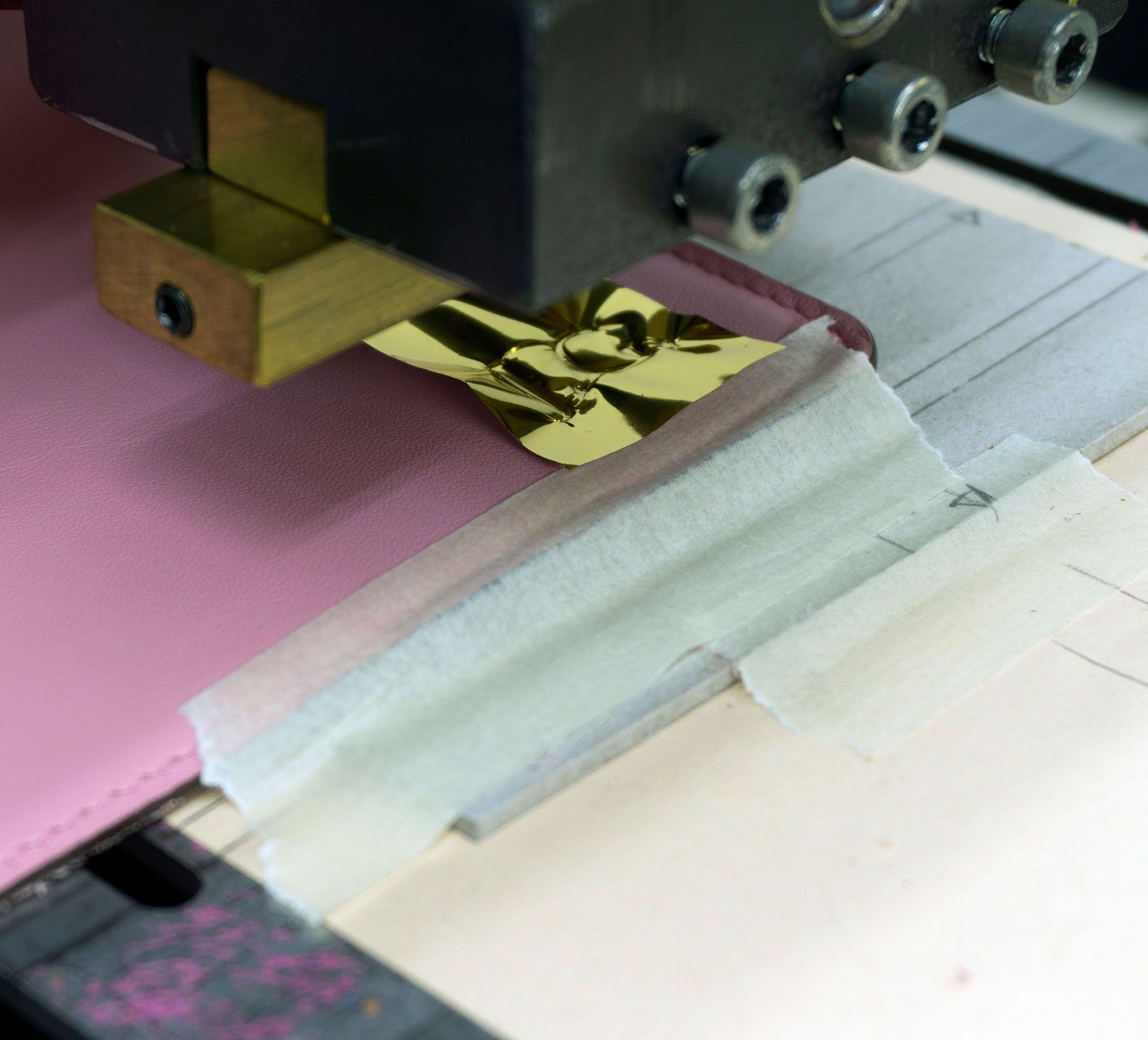 Personalising Process. Using Embossing Machine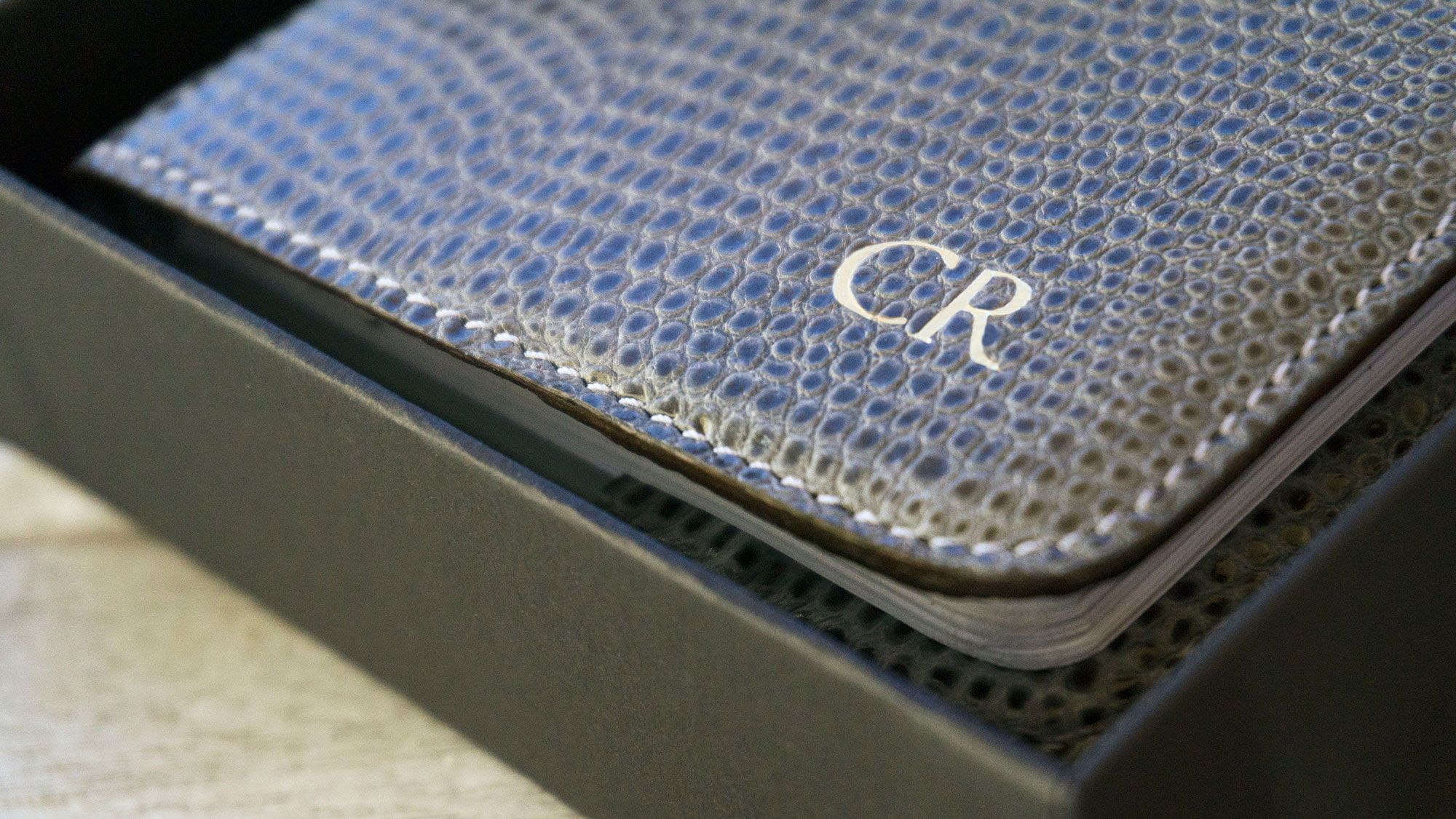 Personalised Notepad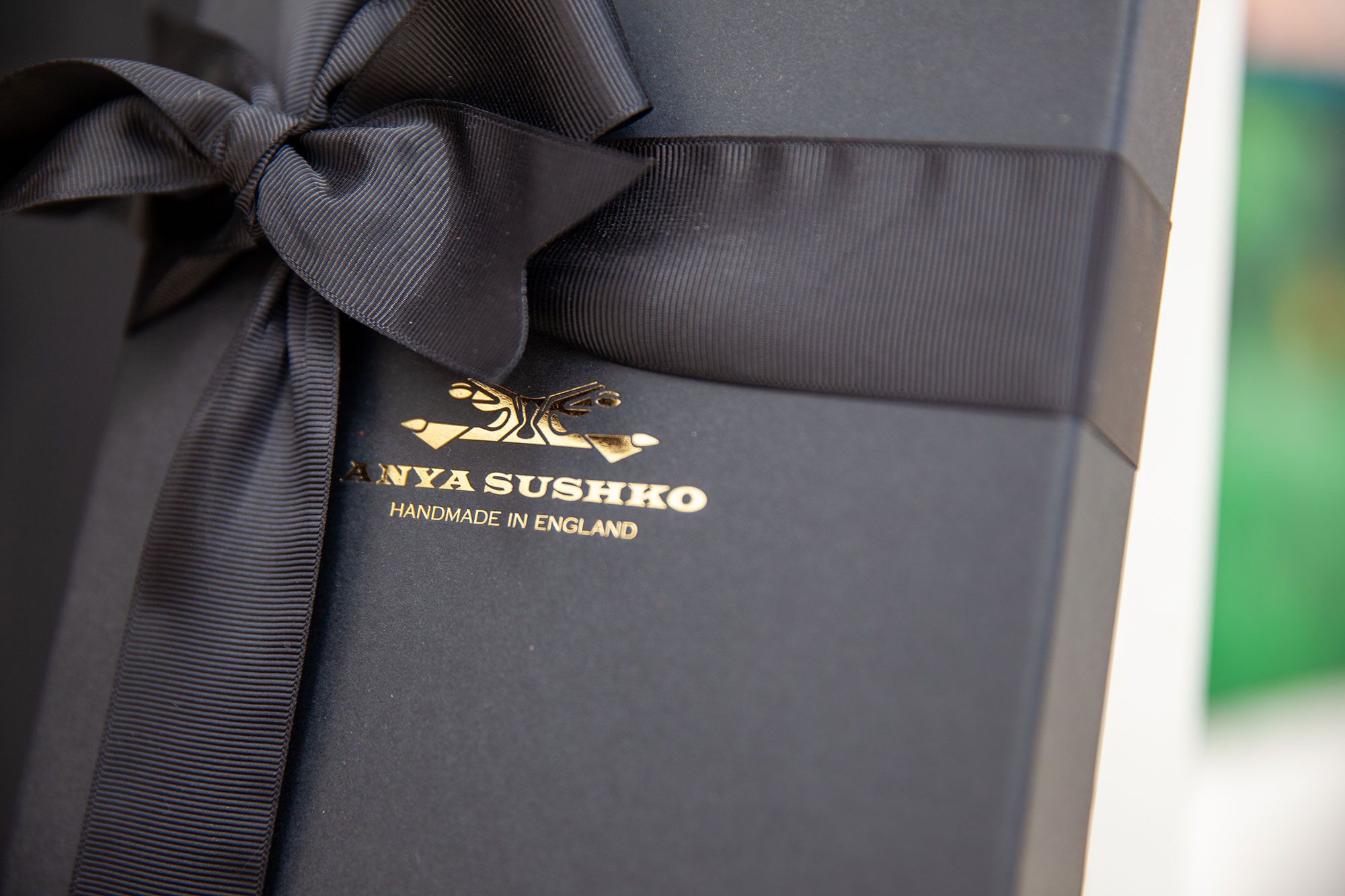 Gift-wrapping detail
About The Designer
Anya Sushko at the Spirit of Christmas
Born in Riga, Latvia, Anya developed a creative flair at an early age. She studied interior design in Riga before being talent-spotted by the Central Saint Martins's College of Art and Design in London. After graduating, she undertook a degree in Product Design Development for Leather Accessories at the London College of Fashion where her tutor piqued her interest in creating leather bags. This significantly influenced Anya's work and led her to a position at Alexander McQueen's studio in London. Here, she worked on the Couture Collections presented during Paris Fashion Week 2006 before setting up her own company and luxury handbag brand in 2008. Anya exhibited her first collection 'Chic & Shape' at Paris Fashion Week in 2009 following which she was named in the trade press as 'a trend setter'.

Modern Extravaganza Bag from Chic & Shape Collection, 2008

Craftsmanship
Leathercraft is a mesmerising process. It can take weeks, even months, to develop the bag from an initial idea to the final prototype, depending on the complexity of the design and detail involved. The process always begins with the basic pattern design and cutting followed by a few paper mockups to identify the right shape and size. Once satisfied, the maker moves on to testing the patterns and materials by producing the first prototype. Sometimes a bag may have up to thirty - fifty pattern pieces and it's necessary to make a few prototypes before the product is perfect.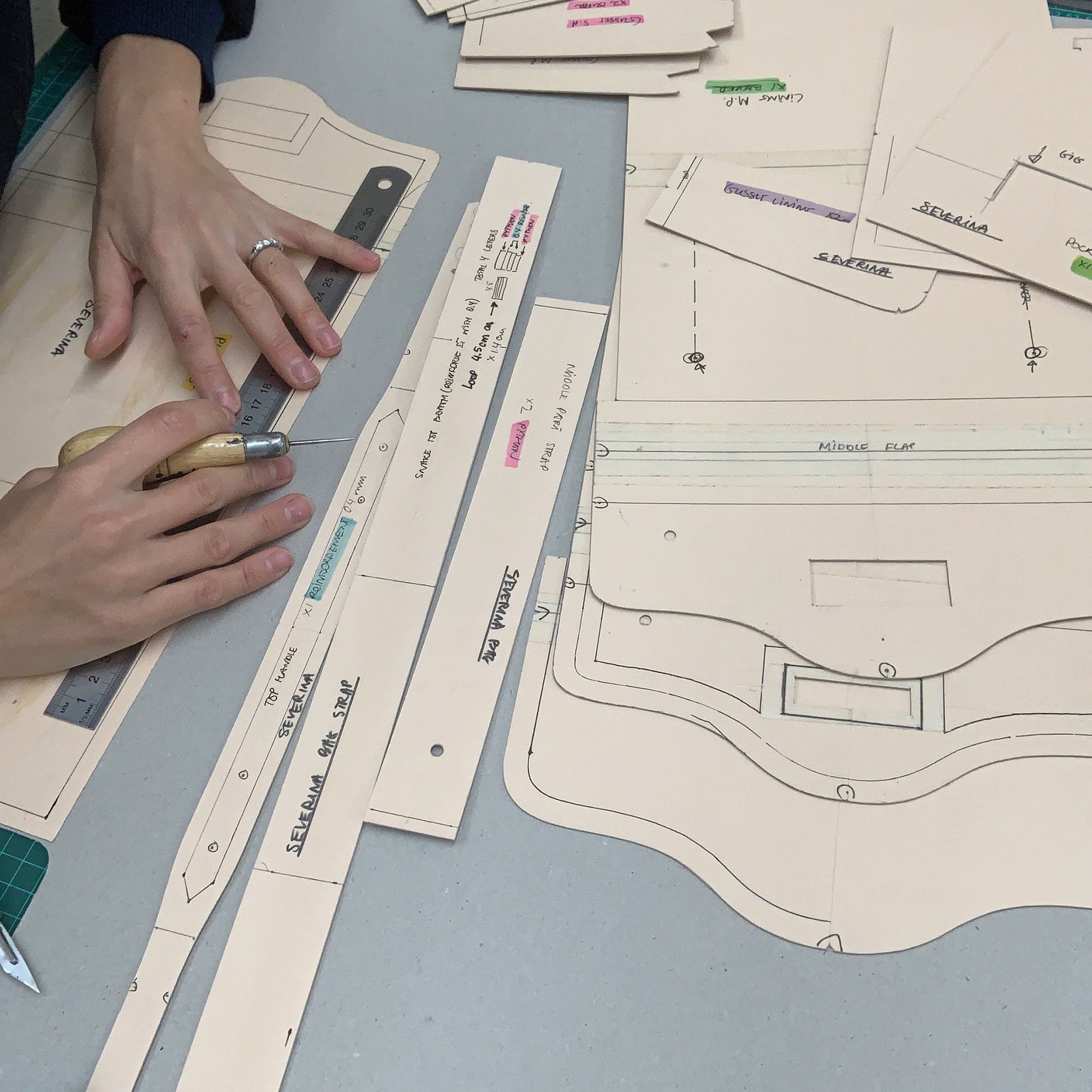 Pattern Cutting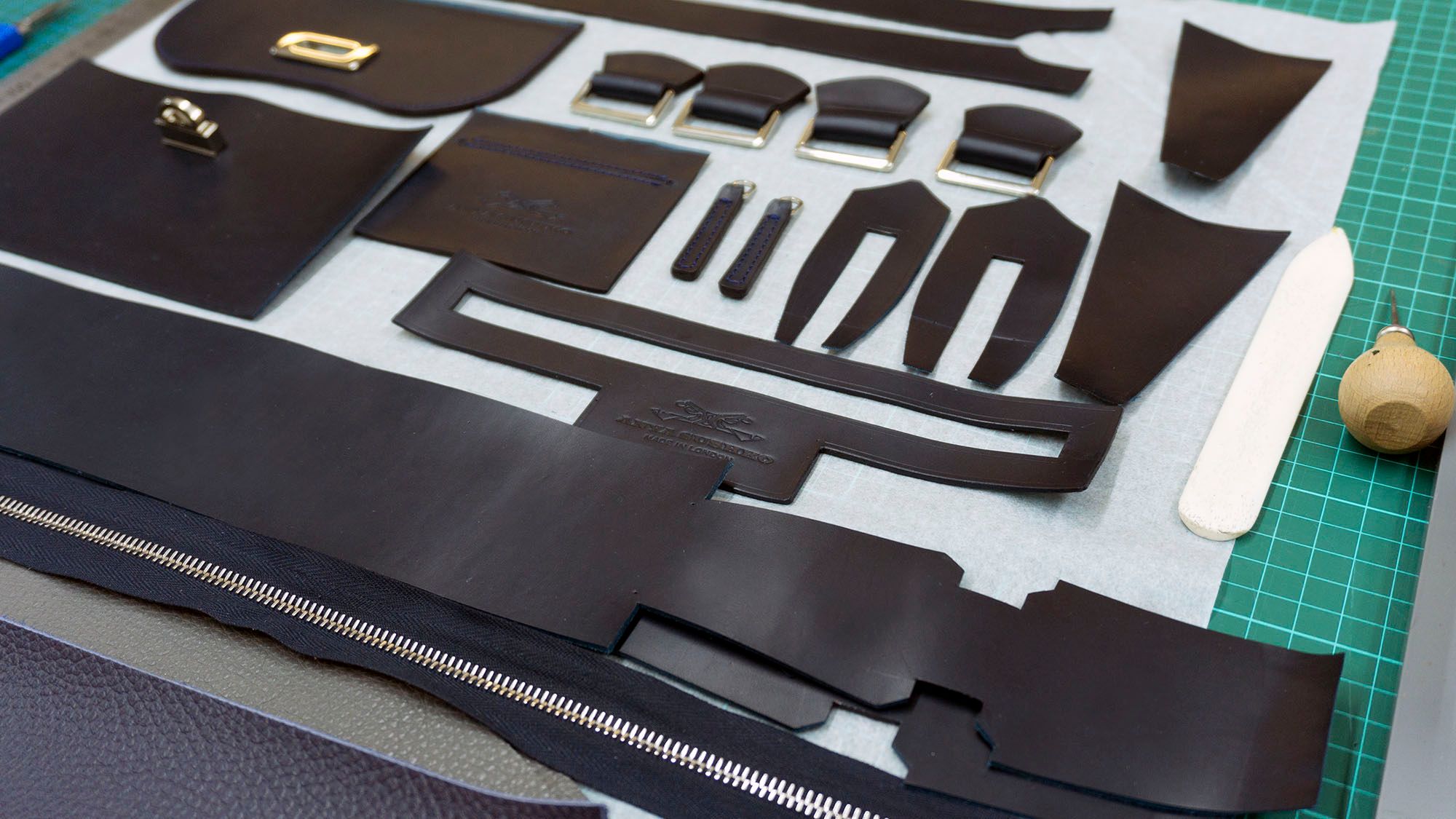 Handbag pieces before they are put together
Anya always says: "It is so fulfilling to observe how, from a flat piece of leather, a three dimensional product appears that is not only beautiful but also practical and useful. Sometimes I look at some of my complex products and almost cannot believe I handmade them myself! The amount of work that goes into making bags is incredible."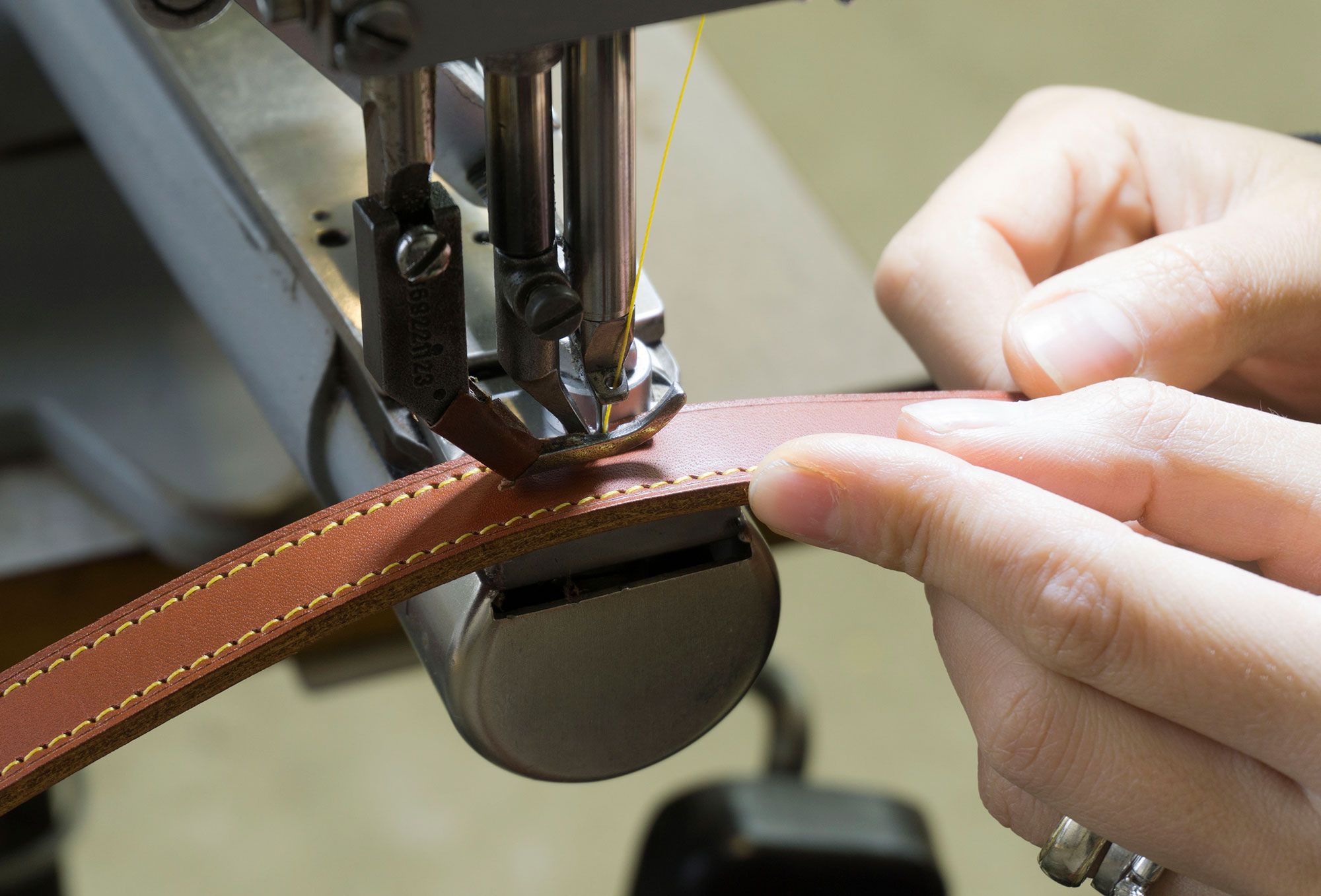 Stitching Handles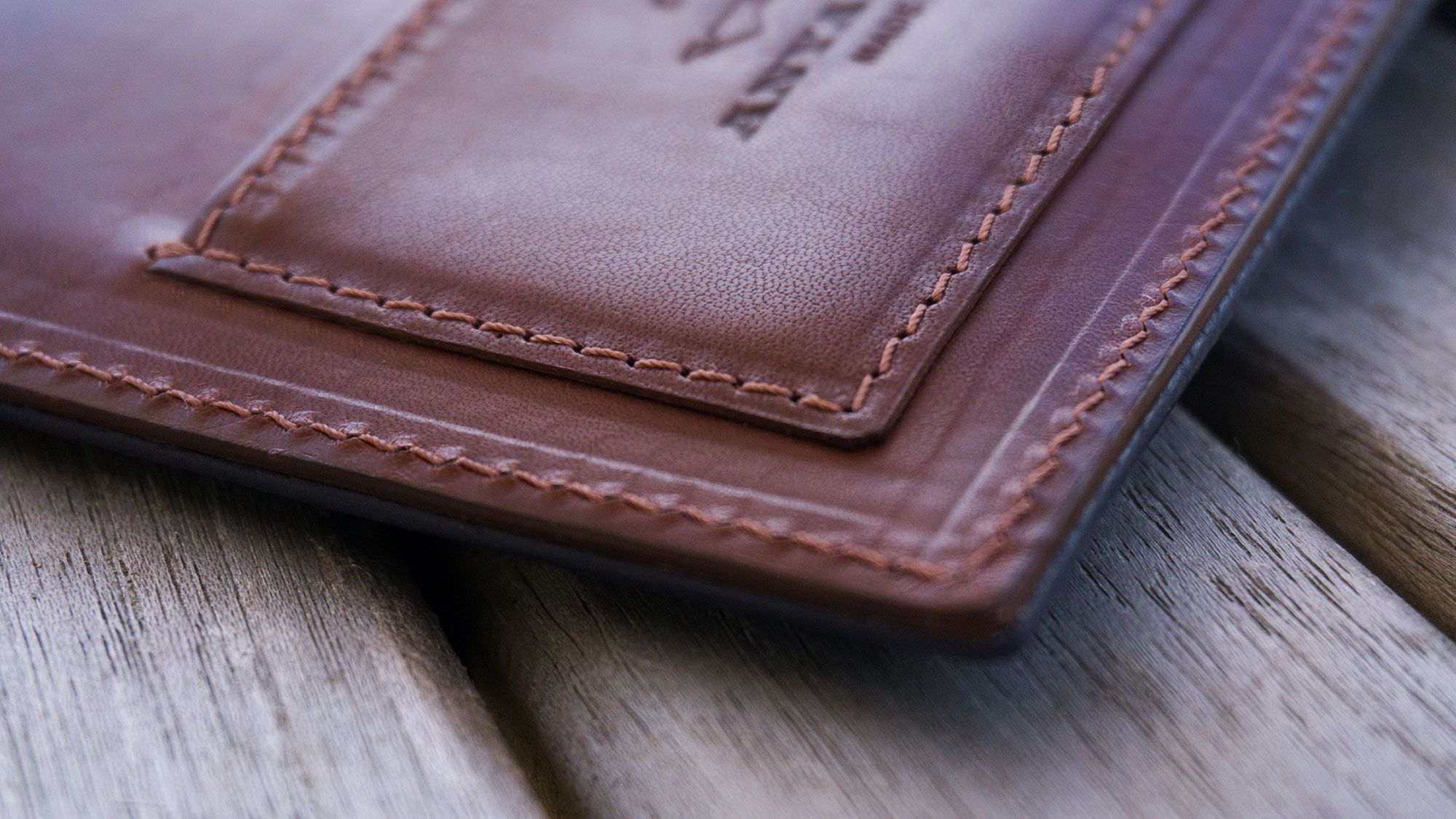 Stitching detail, using traditional leather making techniques
Collections
Some of Anya Sushko most popular products:
The Irina Crossbody bag is handmade from luxurious cross-hatch Saffiano leather, lined with Liberty London floral cotton fabrics and features an eye-catching Art Deco gold tone lock.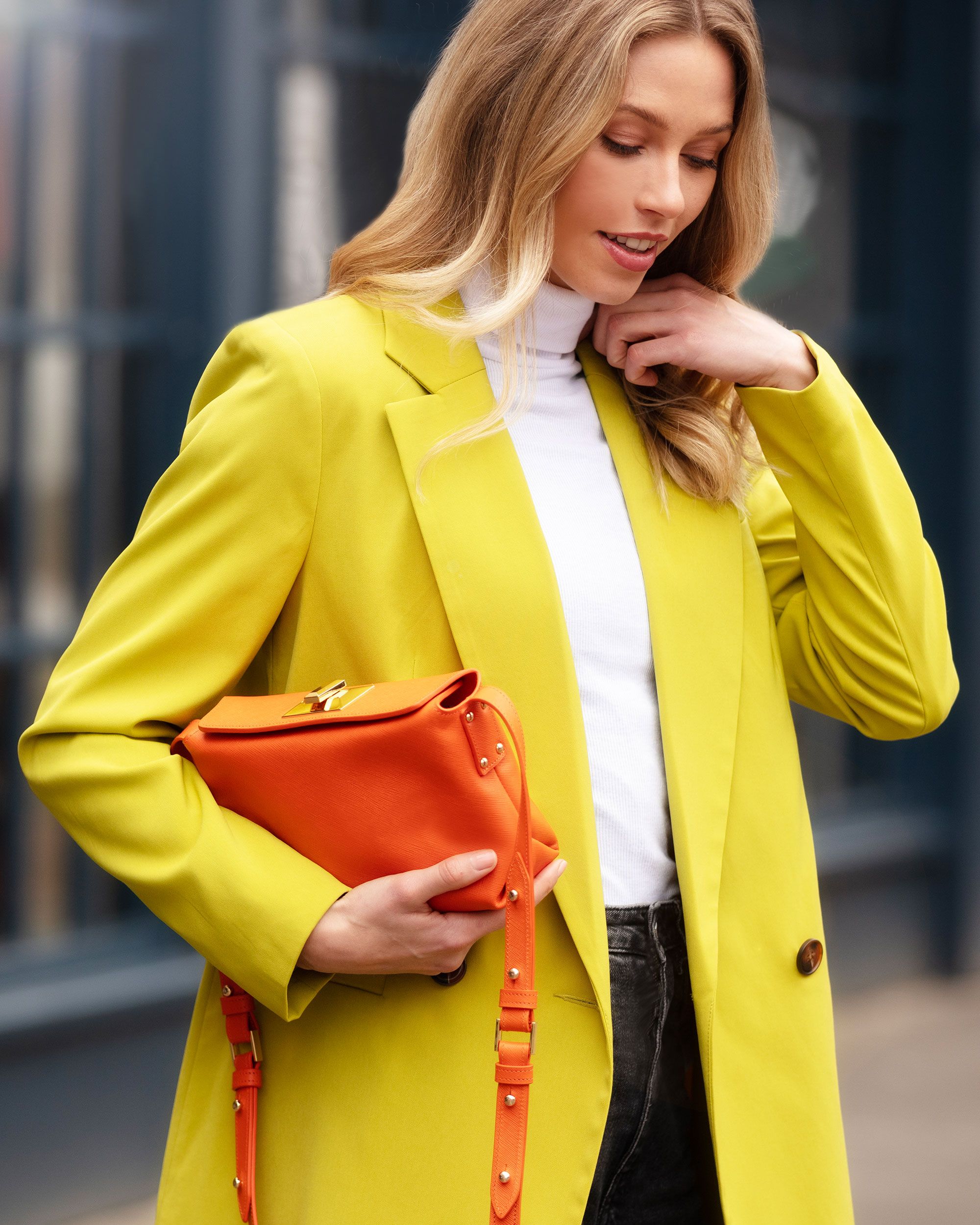 Crossbody Bag Irna in Orange Saffiano
Which London Shopper Bag will you choose? Classic elegance in a selection of six colours with an adventurous pop of the fabulous floral Liberty London linings and finished with a zip at the top to keep your belongings safe on the go.
Or will you go for the stylish Reversible Kent Shopper in soft Italian cowhide? The beauty of this bag is its versatility. Simply turn it inside out to reveal an alternative colour – how fun is that?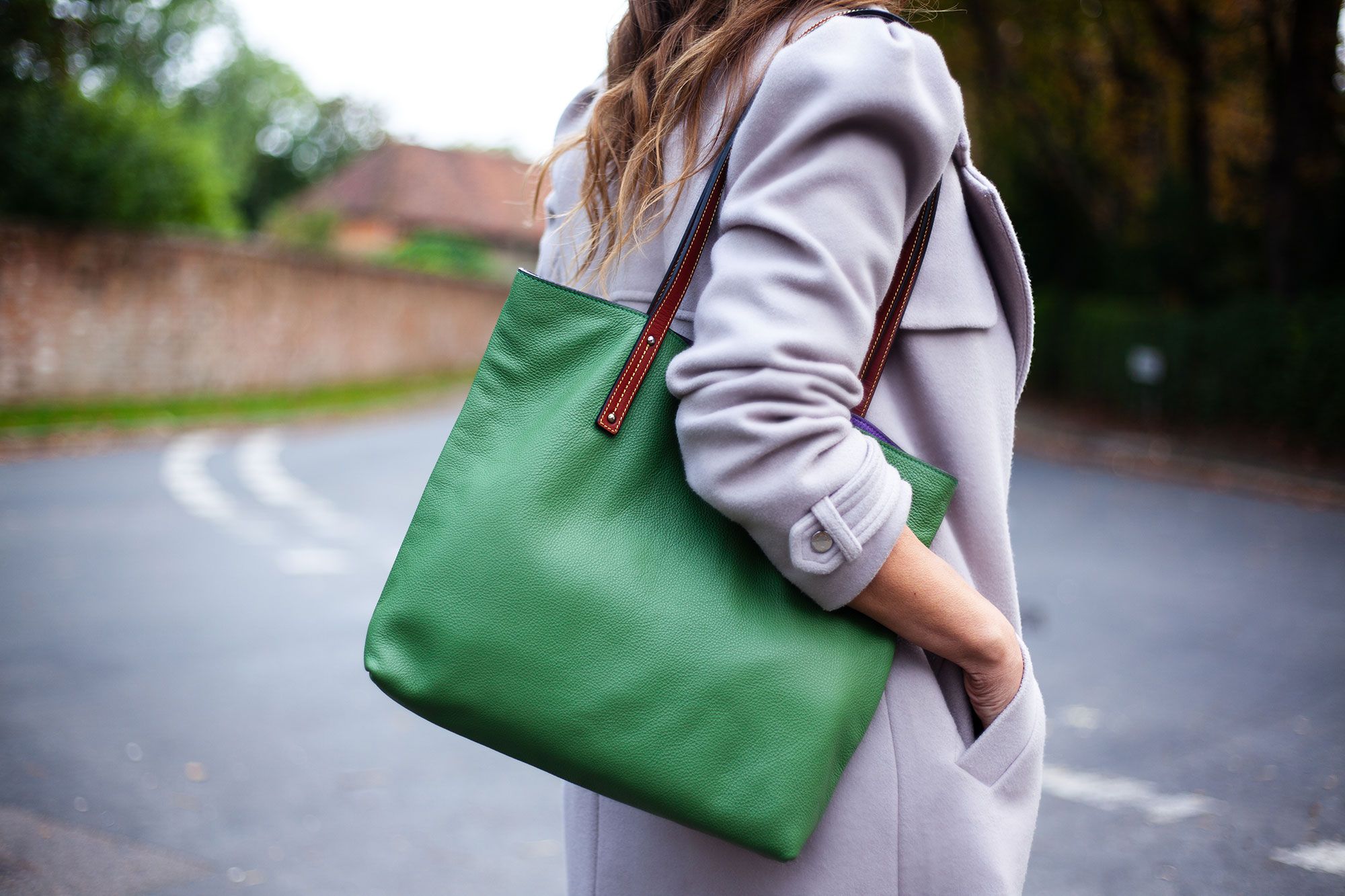 Reversible Kent Shopper in Green and Purple
A Wristlet is the ultimate luxury must-have for every occasion. This sleek, sophisticated design will easily house your phone, cards, cash, keys, make-up and more, moving seamlessly from daytime wallet to evening clutch.
If it's exquisite handcrafted accessories you're after, there is a colourful array of handcrafted creations to choose from. Come and explore these and all of Anya Sushko's collections at Spirit of Christmas. Visit the team on stand M94 next week!