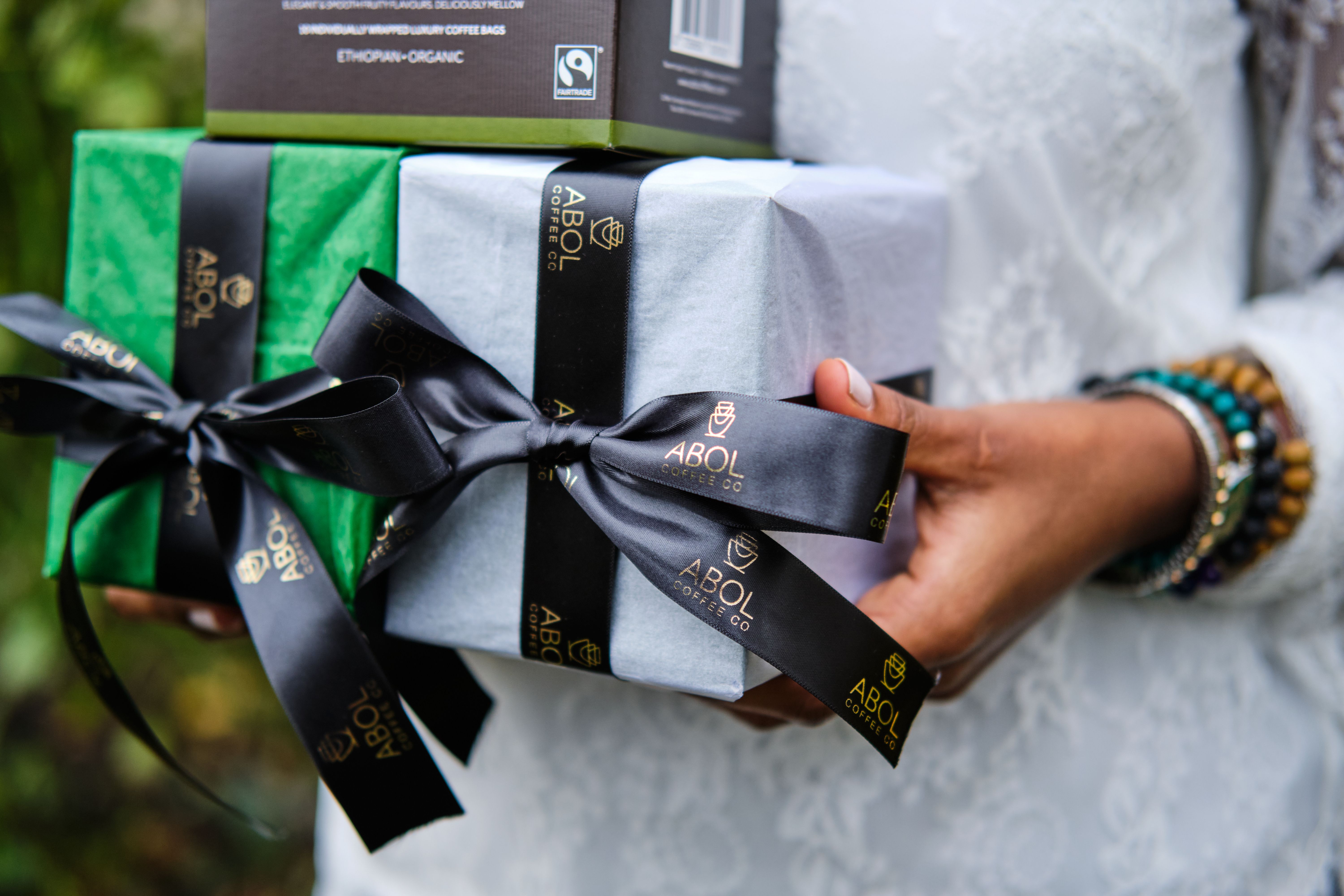 THE PERFECT GIFT FOR COFFEE LOVERS
Beautifully gift-wrapped box of 10 luxury coffee bags – complete with a personalised message.
Our Fairtrade coffee bags are ideal gifts for coffee lovers. Each bag contains 100% single-origin organic Arabica beans.
Our beans are ethically sourced from smallholder farms using sustainable farming methods.
Products
Sidamo coffee is grown at high altitude, the coffee beans grow more slowly, giving them more time to absorb nutrients from the soil and develop more complex flavours. We carefully select only the fine ...

Ethiopia Yirgacheffe, Ethically sourced from a family-run farm, the Arabica beans are renowned for their exclusive flavour profile. They're hand-roasted to perfection and available as whole beans or g ...