12 Aug 2021
Room sprays 100ml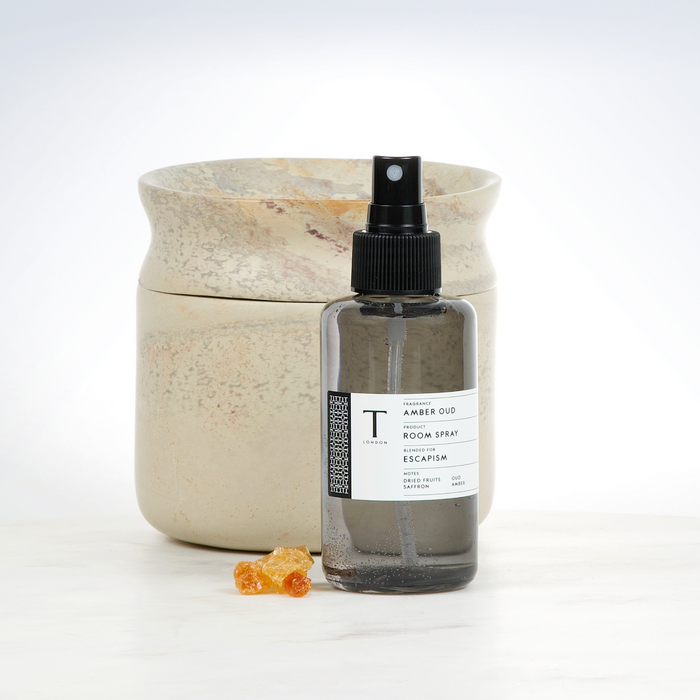 Our new Amber Oud collection featured above is a spiced oud aroma infused with exotic sweet fig and date, woven with saffron, burnished oud and amber. Blended to excite the senses, transport the mind and leave you feeling like anything is possible.
OTHER FRAGRANCES
Darjeeling - Tukuyu - Yerba Maté - Dimbula - Rose Oud - Berry Leaf
Presented in a T London box.
Proudly made and filled in England
We have some amazing promotions for Spirit of Christmas so please ensure you visit our stand G60