11 Aug 2021
Thunder Really Pink Gin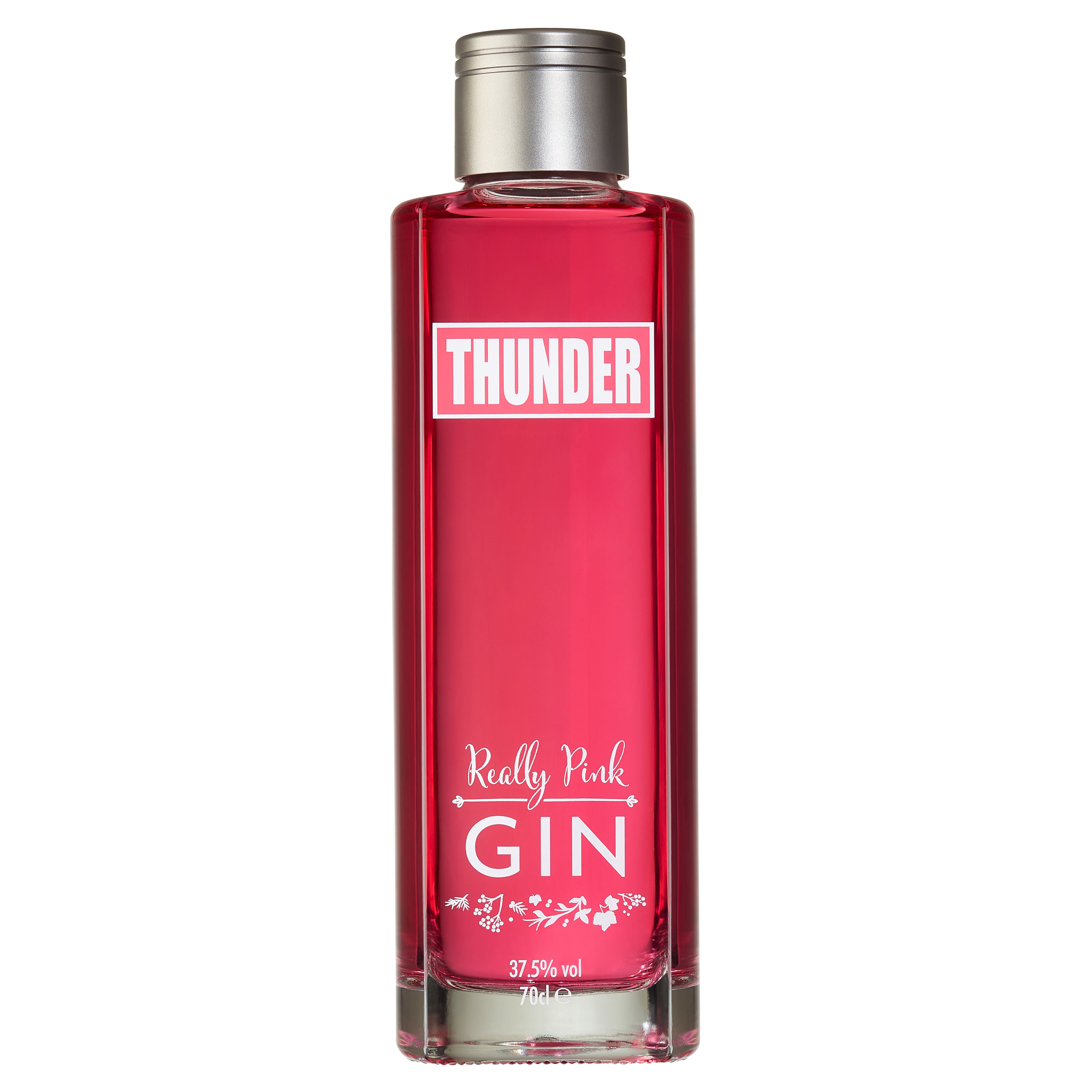 Thunders Really Pink Gin, blushed with Elderberries, Raspberries and Redcurrants, gives way to wonderfully fruity tasting notes, whilst upholding its integrity as a truly fine Gin.
Beautifully balanced, Juniper stands proud, with its pine scented notes against a dash of spicey coriander.
Complimented by a vibrant infusion of earthy Angelica and Sweet Liquorice, finishing off with exotic Cassia and Orange citrus notes, Thunders Really Pink Gin makes for the perfect tipple on a warm summery day!