Sapling Vodka 5cl x The Pickle House Spiced Tomato Mix 20cl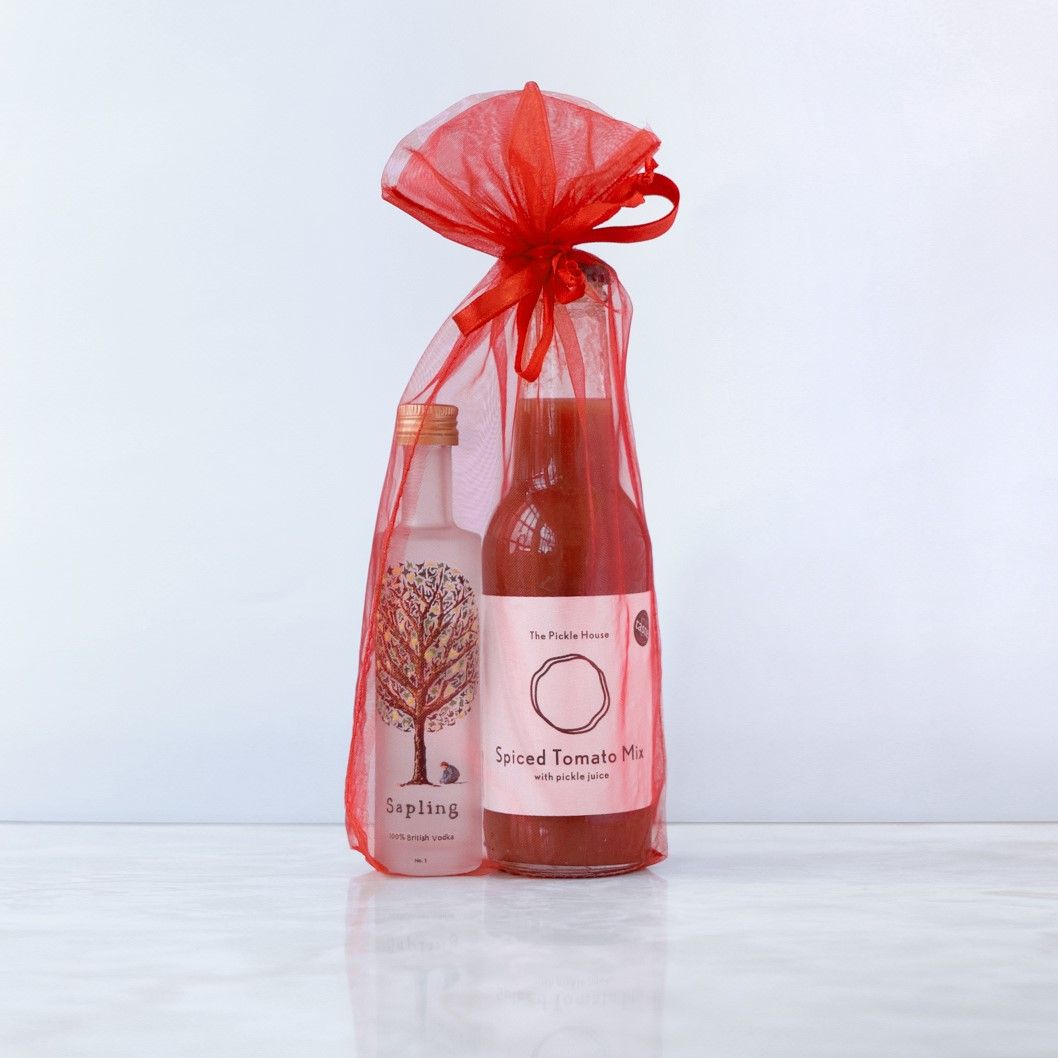 Our vodka is distilled exclusively from British wheat. We distill it four times, resulting in a very clean, crisp, and naturally sweet taste.
For every bottle of Sapling sold, a tree is planted. On each bottle a unique code tells you what tree was planted where and a little about the planting project. From fruit trees in London to hazelnut trees in Suffolk, it's the local communities who benefit from our planting projects. One tree can absorb up to 1.5 tonnes of carbon in its lifetime. Making a bottle of vodka emits about 2.5kg of carbon. You could say each bottle of Sapling pays back over 535 times.
All of our vodka is stilled to 40% ABV.
The Pickle House Spiced Tomato Mix is an award winning blend of tomato juice, Original Pickle Juice and a generous amount of spice. Produced and hand bottled on the family farm in Suffolk. Shake well before use. Once opened, keep refrigerated and drink within four days. Store in a cool, dry place. Natural ingredients. Suitable for vegans.
12 month shelf life - keep refrigerated or in a cool, dry place. Once open drink within 4 days.
Climate positive and delicious? Cheers 🌳