Royal Leopard Cotton Pyjamas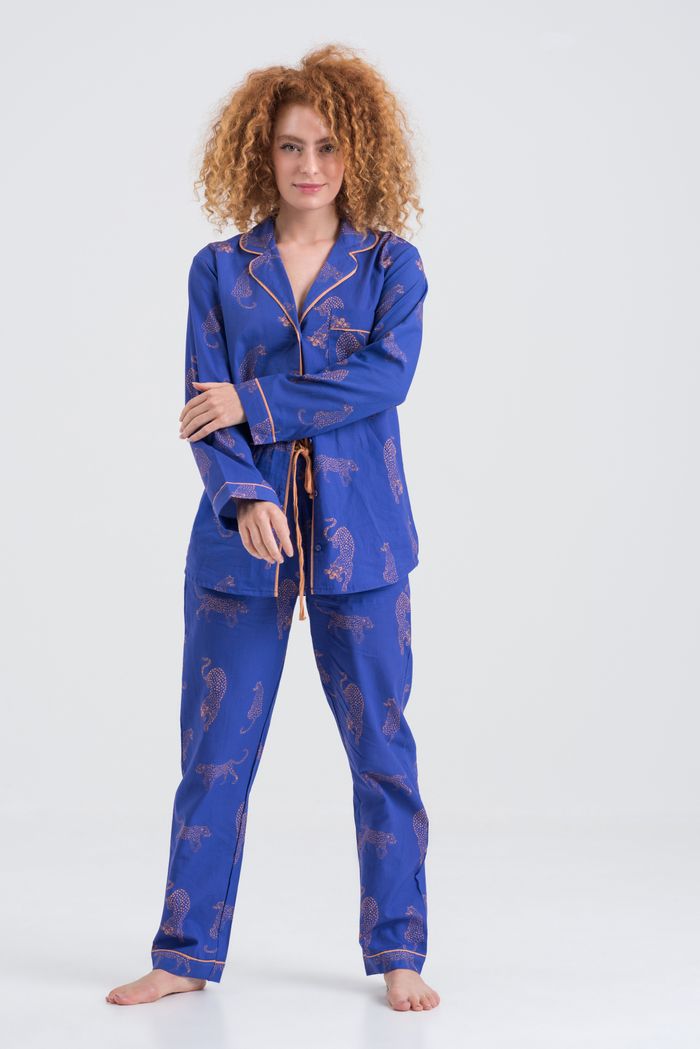 We love leopard print here at Slouchy. Designed in Bath our hand drawn leopard print is a beautiful combination of a royal blue and bright orange. Printed on light weight cotton, this set is super comfortable to wear.
Each set comes in a beautiful drawstring bag of the same fabric. A practical little bag to store things in, and a perfect gift for a special someone this Christmas!