Organic Early Harvest Extra Virgin Olive Oil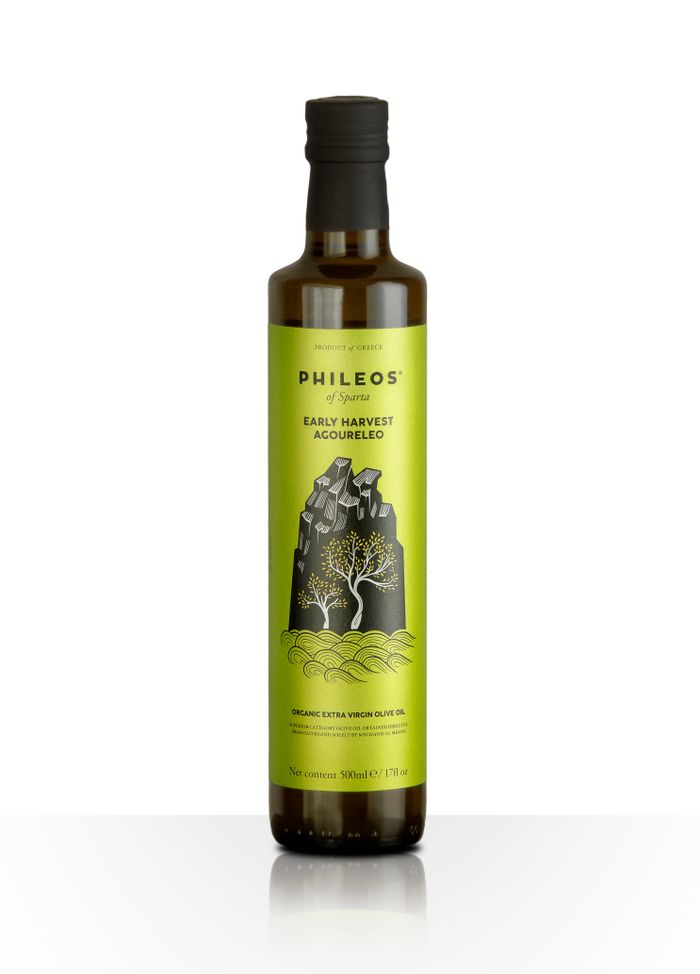 Produced from certified organic olive groves, this robust intensity extra virgin olive oil has a distinctive fruity aroma, piquant flavour, a bitter element of freshness and slight peppery aftertaste.
Its bitter taste profile is attributed to the high presence of phenolic compounds, which have antioxidant properties and contribute to the pungent taste.
Agoureleo is a unique type of EVOO, the olives are harvested early in the season and earlier than their rippened state. Unripened olives yield less oil per kg than more mature olives, therefore Agoureleo is produced in limited quantities.