03 Nov 2021
Olive & Tomato Relish with Sweet Red Peppers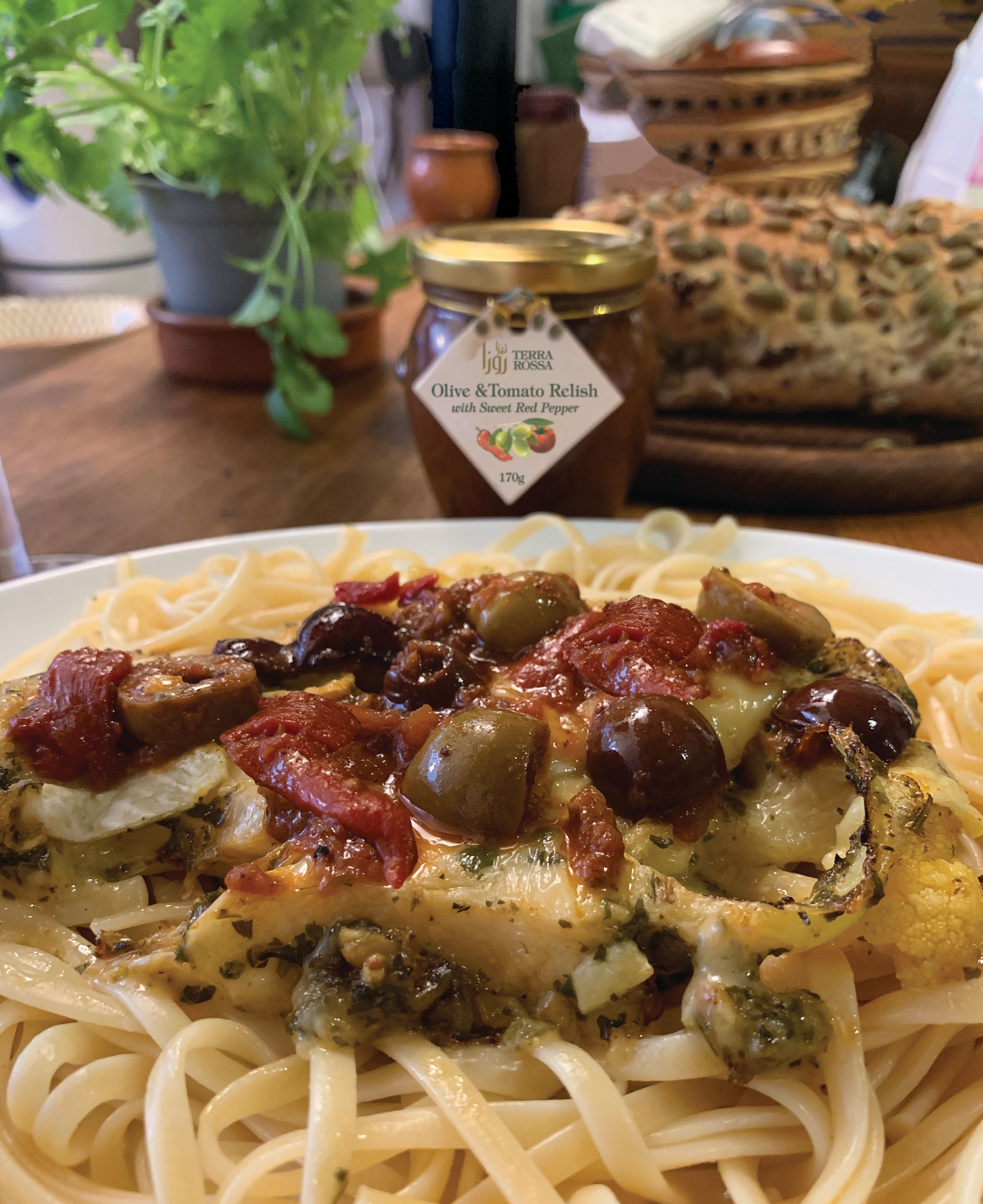 About this Relish
Made with juicy tomatoes and Middle Eastern olives that are individually pitted one by one and seasoned with the fragrant flavours of Zaatar and zesty Sumac.
It is delicious as a dip on its own or for topping fresh dips such as beetroot and enjoyed as an aperitif and makes a good condiment to a cheese board and barbecued meat.
It makes a tasty filling for omelettes and stuffing for vegetables such as potato skins, butternut squash and bell peppers especially when topped with cheese.
Naturally sweetened with tomatoes, pomegranate and date molasses, it transforms a simple bowl of spaghetti into a favourite supper for the whole family especially when topped with Mozzarella and fresh basil leaves.
Use it to add flavour to old grains such as burgul or Freekeh topped with caramelized onions and slivered almonds for an easy healthy salad.