London Cure Smoked Salmon Convenience Pack 5x100g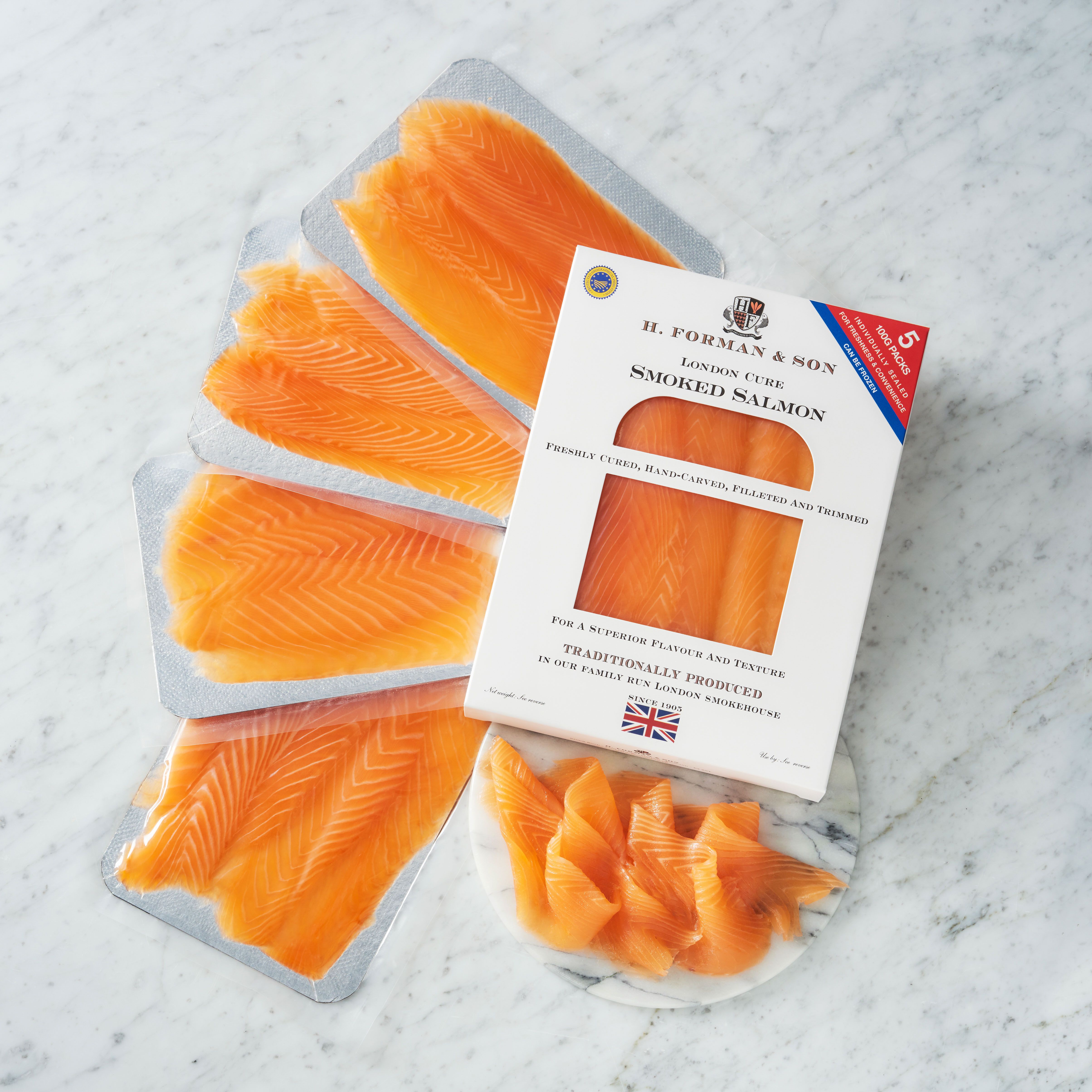 Our famous London Cure Smoked Salmon is made using traditional processes at our East London smokehouse. We use rock salt to cure and pure oak smoked to smoke fresh Scottish salmon. After smoking, we remove the pellicle and slice by hand to reveal the beautiful orange flesh, which has a very light smoke flavour. Fabulous on bagels, blinis or even plated on its own.
This convenient Convenience Pack contains five 100g packs, which are perfect for storing in the freezer. Simply freeze straightaway, then take out as and when you need them. They defrost in 15 minutes; perfect for sudden smoked salmon cravings, or unexpected guests.