Exmoor Caviar - Caviar Salt, 100g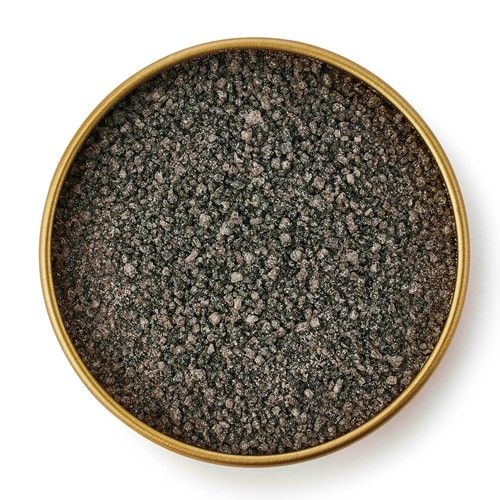 Exmoor Caviar - Caviar Salt
About Caviar Salt: Using the same Cornish Sea Salt as we do for our caviar production, we create our Caviar Salt using 20% of caviar to give it a depth of flavour and colour. For this we use any broken or soft roe ensuring that nothing goes to waste. After mixing, the salt is dehydrated and blended to our desired consistency.
Pairing Notes: The robust caviar flavours of this salt combined with the striking black appearance make this a fantastic finishing touch for any dish. Caviar Salt is a lovely addition to many fish dishes, beautiful on quail's eggs and a deliciously decadent addition to dark chocolate.
This items is sent in a 100g resealable Caviar Tin.