Decadent Green Glass Splashback - made to order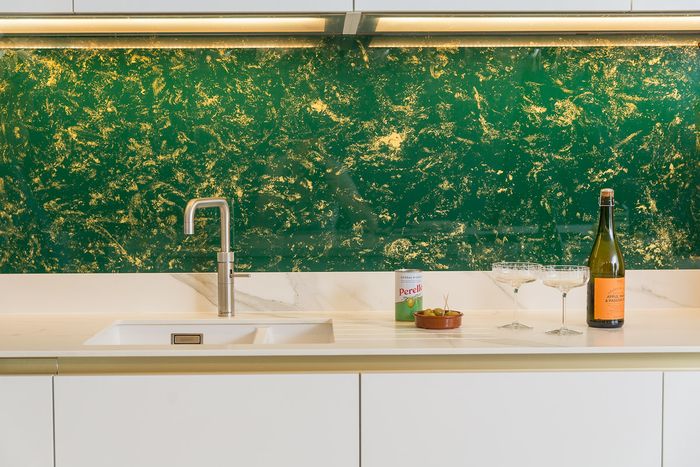 A classic heritage green complemented with hand painted strokes of 22 carat gold. The soft lustre adds a touch of class to any interior and is a rich, luxurious look. This decadent green splashback design works particularly well in period homes.
Heritage Luxe is a collection of hand painted metallic splashbacks for subtle glamour in your kitchen or bathroom. Each piece is unique; hand painted by Emma.