03 Oct 2021
The NUE Hoops Story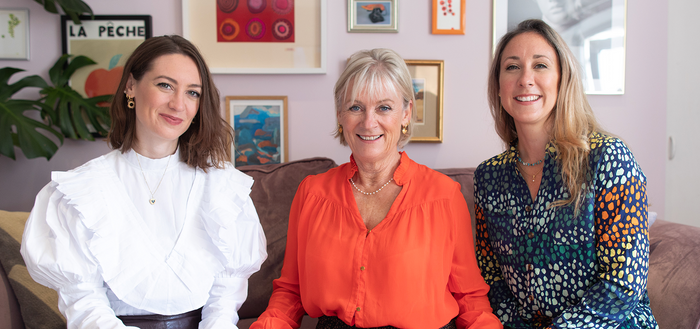 Set up by a mother and two daughters, each with their own individual style, the mission behind the brand is to create jewellery that has a sustainable concept, is easily personalised and fun, as well as created to a high quality at an affordable price point.
After a soft launch in April 2019, NUE Hoops has gone from strength to strength, growing a loyal community who have fallen in love with the concept of mixing and matching charms on hoop earrings. Choose from a range of classic charms for classic or contemporary hoops or chunky charms for the chunky hoops.
Carefully sourced from around the world NUE Hoops have over 200 charms - from avant-garde to classic. Hunting amongst the array of charms and creating bespoke combinations is one of the things the brand's community values most.
The classic premium hoops are designed exclusively for the brand, available in five sizes in either 18-karat gold plate or rhodium plate over sterling sliver. NUE Hoops also offers bejewelled hoops as well as tiny huggies to allow the customer to design a bespoke curated ear to match their style.
NUE hoops allows the customer to create new jewellery combinations, building their collection in a sustainable bespoke way.