19 Jul 2021
Our NEW Bread and Potato Bags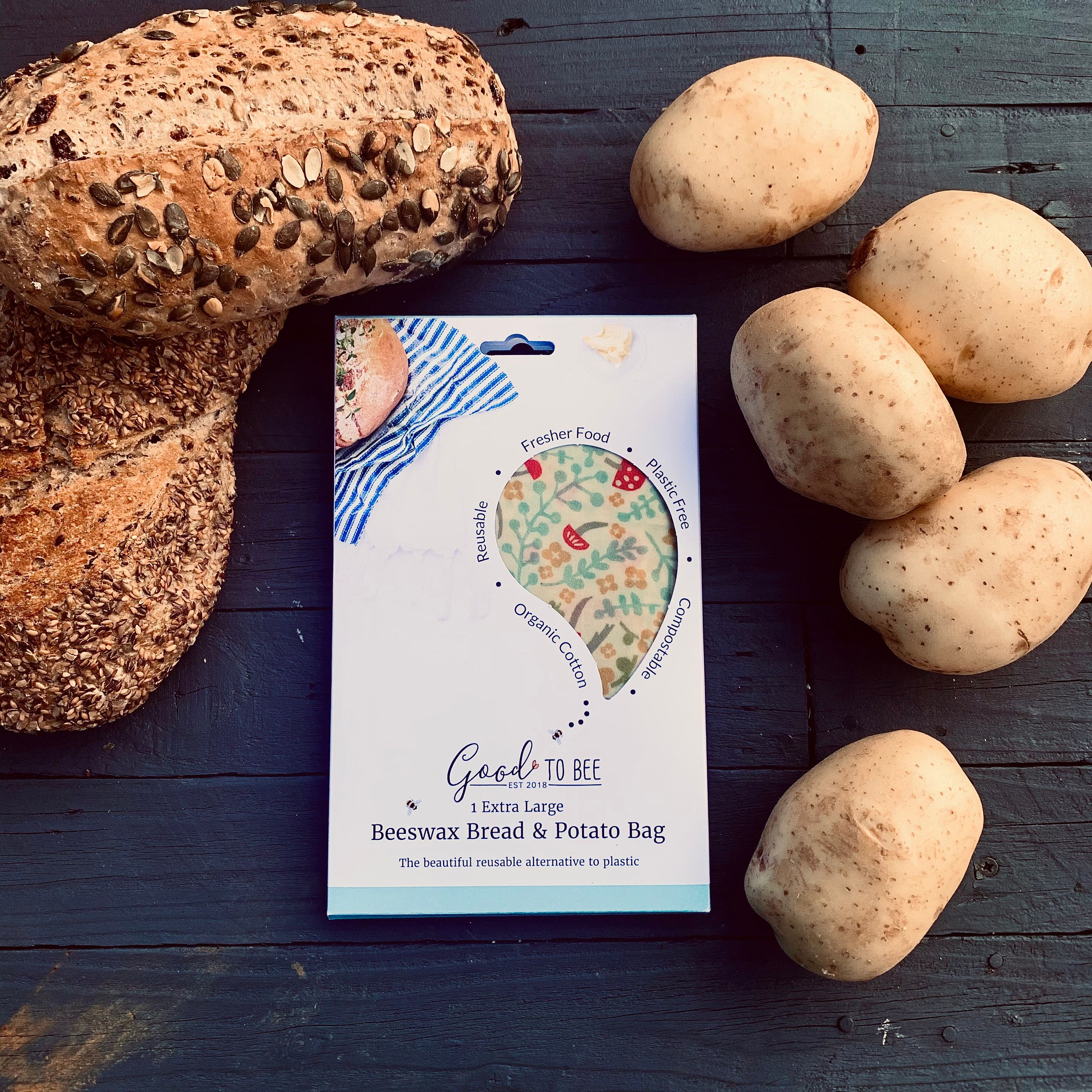 Ever been guilty of throwing away stale bread or a wrinkly soft potato! - yes? Me too! ⁠
That's exactly why we've developed our Bread and Potato Bag to tackle the top waste food items in the UK.
Nearly half of all bread and potatoes bought in the UK are thrown away. That's a mind blowing 4.4 million potatoes and 24 million slices of bread every single day!
The main reason food is being thrown away is simply not being used in time. An average UK family of 4 could save around £60 a month or £720 a year by reducing their food waste.
It's damaging not just your pocket but the planet too. Iain Gulland, chief executive of Zero Waste described the production of food as "one of the biggest drivers of climate change".
"Food waste," he said, "is the most carbon intensive of our waste materials. It represents the biggest carbon impact, of all the material that's in people's bins. It might not be the heaviest thing we put out, but it is by far the biggest in terms of carbon."
With statistics like this we absolutely had to do something to help - so after 18 months of development we've are over the moon to launch our brand new Bread and Potato Bag.
The very same signature quality waxed fabric as all our wraps, but perfectly designed to hold over a kilo of potatoes or the largest sourdough loaf. With reinforced side seams the bag can simply be rolled down as each potato or slice is used to keep everything fresh right down to the very bottom of the bag.

Available in 6 beautiful fabric prints our waxed bread bag can double the length of time you can store bread and potatoes, saving you time and money and helping repair our precious planet too.