A New Chapter: Bramley Launches Skincare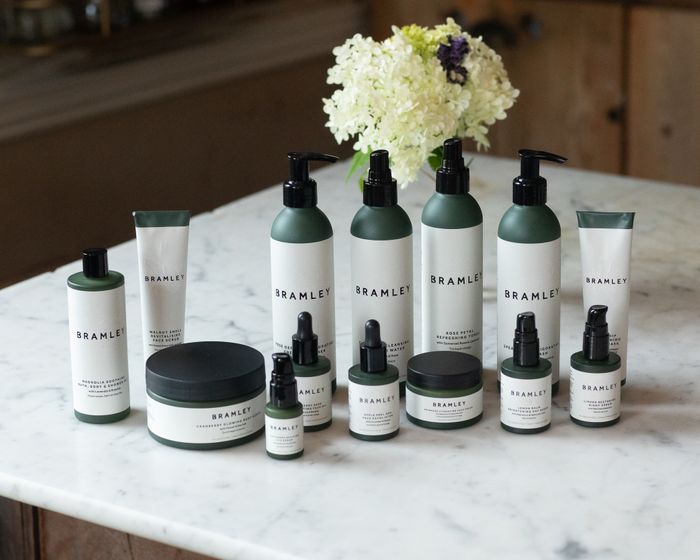 With nature as their foundation, alongside centuries-old botany, Bramley has combined the knowledge of expert plantsmiths and therapists with ingredients from native flowers & herbs found in wild British meadows to create powerful, natural skincare.
Bramley Skin offers a complete range of treatment-led, 100% natural skincare. The new 22-piece collection features products specially developed to help support skin's natural function with a blend of vitamins, antioxidants, and powerful botanicals. Designed to deliver long-lasting results, every step in the skincare collection combines Bramley's unique apple extract with essential oils and nature's most active, science-backed ingredients.
The new collection comprises cleansers, micellar cleansing water, toner, exfoliators, serums, moisturisers, face oil, eye cream, face masks, body scrub, body balm, a hair & scalp mask, and two bath, body & shower oils. Both The Vegan Society and Leaping Bunny approved, all ingredients are skin-kind and cruelty-free, making them suitable for everyone, including vegans. Each product is sustainably manufactured in small batches in the heart of Somerset.
SUSTAINABILITY PROMISE
Bramley is committed to repurposing, reusing, and recycling. Bramley Skin uses recyclable boxes made from 100% biodegradable cardboard derived from sustainable forests, as well as glass bottles, and where plastic is used, it is 100% recyclable PCR. Bramley's labels are created from rock paper, which prints like paper but is resistant to water, has a high tear resistance and is an extremely durable. Compostable, 100% plastic-free refill pouches will also be available across the whole Bramley Skin range.
BESPOKE TREATMENTS
Launching Autumn 2023, Bramley will unveil its custom-made treatment cabin at the Beckford Group country inns. Offering an immersive spa experience, the treatment cabin and Bramley spa menu promises to reconnect guests with the sights, sounds, and scents of the British countryside. The treatment offering starts from
£45 and includes everything from bespoke facials to full body massage with soothing selenite crystals. Bramley's spa treatments will also be available in select hotel partners across the UK.
SIGNATURE BOTANICALS
Artist Claudia Lowry has designed the new skincare icons, which draw inspiration from the British botanical ingredients featured in Bramley Skin formulas. Her expressive style, created using both graphite and coloured pencils, celebrates the beauty of the best of British flora. Claudia's love for nature and her botanical art reflects Bramley's 360° natural approach. The 8 new icons each represent a different skincare step, from body balm to serum, and feature as an embossed design on both the bottles and box.