15 Sep 2023
Join The Herd: Yoga Mats with Moo-tiful Twist!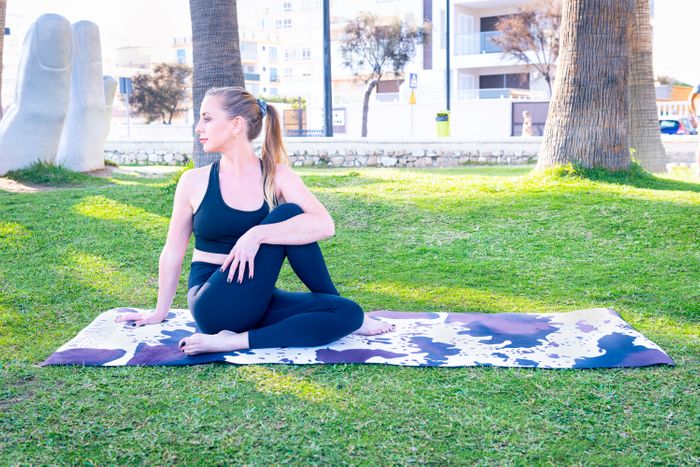 Udderly Unique and Utterly Comfy
Howdy Partner
One of the most potentially unique things about the yoga brand Conscious Yoga Collective is that they are not afraid to take risks. Last year when they launched their Cow Hide Yoga Mat they would not have expected the success that it was met with.
Now they are coming to the United Kingdom for the first time and offering their mats at Spirit of Christmas.
A "Moo"-velous Practice Experience
Why settle for the ordinary when you can have the extraordinary? Our Cow Hide Yoga Mat brings a whole new meaning to "udderly" unique yoga practice. Crafted with a lighthearted spirit, this mat invites yogis to embrace their inner cow and milk every ounce of comfort and fun from their practice.
Smile, Stretch, and Moooove
Designed for a beautiful and joyful practise all of these yoga mats are made to the highest standards. Each Conscious Yoga Collective yoga mat is a canvas of inspiration, designed with intricate, non-toxic ink patterns that capture the essence of yoga and nature. These mats are not only visually stunning but also durable, made from recycled plastic bottles and natural tree rubber. They offer a non-slip, cushioned foundation that enhances yoga and mindfulness practice.
Join the Herd
Ready to join the "herd" of yogis who are taking their practice to hilarious new heights? Conscious Yoga Collective invites you to experience yoga like never before. Whether you're a seasoned yogi or a complete beginner, our mats are the perfect match for you.