15 Sep 2023
Empowering Lives Through Yoga and Sustainability: The Conscious Yoga Collective Story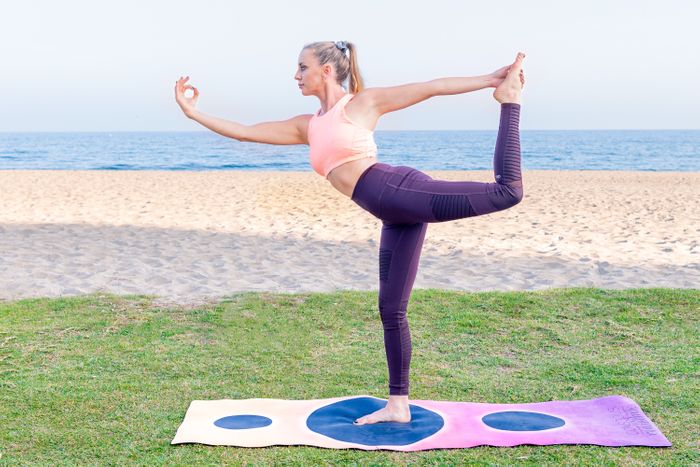 The Story Behind The Conscious Yoga Collective
Conscious Yoga Collective was born from the remarkable journey of its founder, Nikki Collins, whose profound love for the tradition of yoga and meditation led her down a path of resilience and inspiration. In her late teens, Nikki experienced a life-altering event—a hit-and-run accident that left her disabled. After exhausting all medical avenues, her doctors advised her to embrace yoga and meditation as a way to come to terms with her expected life of disability.
To her astonishment, Nikki not only found solace in yoga and meditation but also experienced a full recovery. This life-changing experience ignited her passion for mindfulness, leading her to launch Max Mindpower, the world's first mindfulness-inspired children's toy. A multi-award winning venture that was also deeply impactful.
In 2020, following her exit from the company, Nikki embarked on a soul-searching journey back to India, the land where yoga was born and to which she has so much gratitude. Here, she discovered a new wellspring of inspiration as she fell in love with the vibrant colors, intricate patterns, and warm local communities. Driven by a desire to bring the beauty of India to the world, Nikki was deeply moved by the plastic pollution caused by single-use plastics in the country.
A Beautiful Solution to Plastic Pollution
This passion for sustainability and love for India's rich culture led Nikki to design a range of eco-friendly yoga mats made from recycled plastic bottles. Each mat boasts 15 plastic bottles, expertly crafted onto a natural tree rubber base, and adorned with stunning, non-toxic ink designs that are both colourful and artistic.
India's rich and colorful patterns also find their way into Conscious Yoga Collective's ultimate totes and other cotton products. Nikki's dedication to preserving these vibrant traditions doesn't stop here; she's currently working on designing a range of horseware set to launch later this year.
Supporting Environmental Causes
Conscious Yoga Collective's commitment to sustainability goes beyond products. A percentage of the profits from all their offerings supports charities across India close to Nikki's heart, with a strong focus on environmental causes such as seed banks.
Conscious Yoga Collective invites you to join them in embracing a mindful, eco-conscious lifestyle, one beautiful product at a time.