19 Jan 2021
British drinks cooler brand set to achieve 100% growth for third year running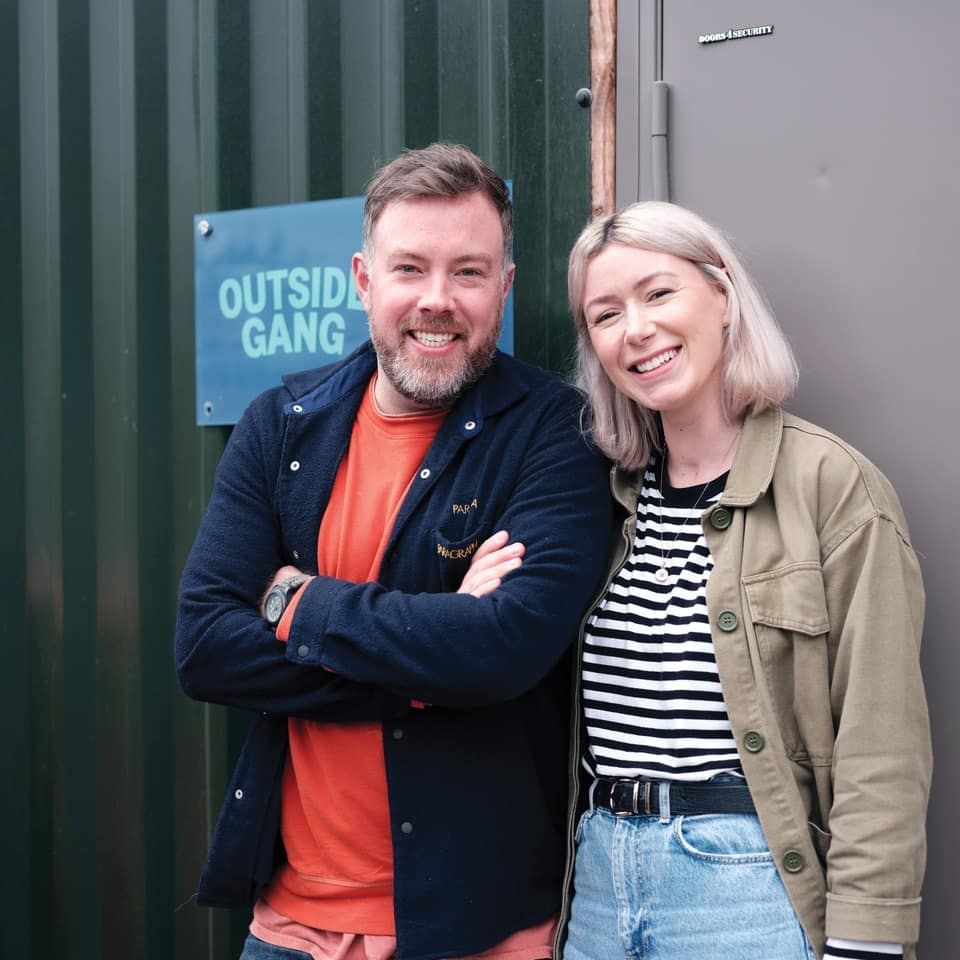 British drinks cooler brand set to achieve 100% growth for third year running
British drinks cooler brand set to achieve 100% growth for third year running
British owned drinks cooler brand, Outside Gang have predicted 100% revenue growth for
the third year running.
Based in Lymm in Cheshire, Outside Gang was created in 2018 by young husband and wife
team Graham and Jess Reid. Their sustainable brand manufactures the furniture product in
the UK, and has seen sales across multiple continents, including the US, Europe and
Australia.
Their third year of operation has seen their successful trajectory continue, and have allowed
the couple to introduce plans to grow the business even further and introduce new products.
The cooler tables were designed and created by Graham in 2015 to fit a gap in the
market, and have a positive impact on people's wellbeing both indoors and outdoors.
Although this year has seen a number of home-grown brands struggling due to the global
pandemic, Outside Gang have seen a continuation in growth and sales, all while the couple
have welcomed their second child into the world in 2020.
Graham Reid, Owner and Product Designer has highlighted how this continual growth has
given them a lift, in what could have been a difficult year for the brand:
"Given we launched our first product to the world around 24 months ago, I'm thrilled and
honoured at the support and feedback we get from our customers. I'm delighted to share
that we have seen revenue grow by 100% YOY, in our first 2, and although it's been a tough
3rd year with covid 19, we have overcome the additional challenges we are seeing this trend
continue this year being our busiest by far.
"Our customer base and followers are growing exponentially and we can't wait to launch
future products for our customers. Lockdowns have really highlighted the benefits of having
indoor and outdoor spaces that work for you and your family, a place to converse, relax and
play. Good furniture transforms a space, our environment enables us to live well." he said.
Jess Reid, Brand Manager said: "2020 has been a difficult year for so many brands, and
we're so thankful that we've had another successful year. We've had some hairy moments
due to issues that have arisen from the pandemic, but we've been lucky to have pulled
through and we're both super excited for what's next! "
The brand is hugely focused on sustainability and having a low carbon footprint, as well as
working with British manufacturers, Outside Gang HQ is less than a mile from where
Graham and Jess live. Packaging is recyclable and all products are built to last and can be
fully recycled.
The products are available to be bought online directly from the Outside Gang website, and
are sold by third-party stockists such as Friends of Joules, Amazon, Etsy and Fy!.
Notes to editors
• Year 1-2 saw 100% growth, with years 2-3 predicted to be on track for the same.
• Outside Gang has shipped to 11 countries across the world including the USA,
Australia, Portugal, Spain, France, Italy and the Cayman Islands
• It was 2015 when Graham created the first prototype of the cooler
• Graham grew up in Aberdeenshire and studied Product Design at university before
moving to Manchester. He worked in photography for many years and headed up the studio for one of the largest UK ecommerce brands
• Graham and Jess first met in 2013 on a photoshoot in Liverpool, got together in 2017 and married that same year. They are now parents to two beautiful children.
Mission statement: We believe in well made products which have many purposes that suit a range of lifestyles. Whether you party hard, indoors or out, we want your drinks to stay chilled while looking the bees knees.